Here's Your M&T Bank Routing Number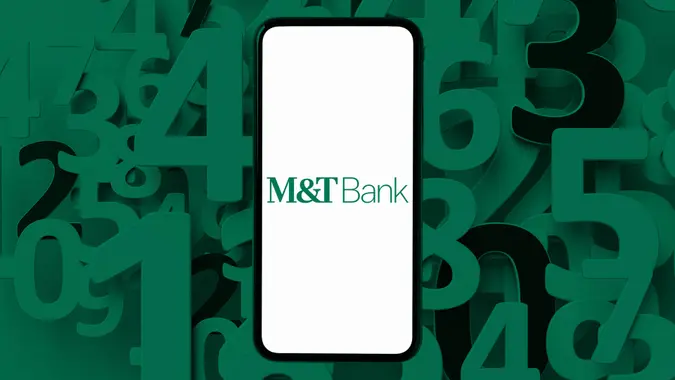 M&T Bank traces its history back 160 years to its founding in Buffalo, New York, and continues to serve customers along the East Coast. M&T offers standard banking products and services, including wire transfers for sending or receiving funds.
Keep reading to learn M&T Bank's routing number and SWIFT code so you'll be ready the next time you need to wire money.
Your M&T Bank Routing Number
M&T Bank's Routing number for ACH transfers, domestic wire transfers, and international wire transfers is: 022000046. Your M&T Bank Routing Number is subject to change depending on the state in which you opened your account. Find the routing number associated with the state where you opened your account below.
M&T Bank Routing Numbers By State
M&T Bank uses different routing numbers depending on the state. Here's a look:
M&T Bank Routing Number
State
Routing Number
New York, New Jersey, Connecticut
022000046
Pennsylvania, Delaware
031302955
D.C., Maryland, Virginia, West Virginia
052000113
It's important to use the correct routing number to ensure the accuracy of wire transfers.
What Is a Routing Number?
The American Bankers Association developed routing numbers back in 1910 as a way to identify check processing endpoints. Since its birth more than a century ago, the routing number's use has expanded to include different financial transactions and now identifies a check's point of origin as well. Routing numbers are made up of nine digits, and are meant to identify specific financial institutions during wire transfers.
Can Banks Have Multiple Routing Numbers?
Yes they can, as we've seen with M&T Bank's different routing numbers that cover multiple states. Other banks might use one routing number corresponding to one state, or might use a single routing number to cover all of its branches wherever they're located. Large banks such as Wells Fargo might use dozens of different routing numbers.
How Do You Find a Routing Number on a Check?
Routing numbers are printed on the bottom left corner of checks. Your personal check will also include your account number and check number. On the off chance you forget which is which, just remember the routing number will always be nine digits long.
What Is the Routing Number for International Wire Transfers?
Routing numbers used in international transfers are known as SWIFT codes. Here's what you need to know about M&T Bank:
M&T Bank SWIFT Code: MANTUS33
Keep in mind that wire transfers carry a fee. M&T charges $32 for issuing a domestic transfer and $75 for an overseas transfer.
Information is accurate as of July 11, 2022.
Editorial Note: This content is not provided by M&T Bank. Any opinions, analyses, reviews or recommendations expressed in this article are those of the author alone and have not been reviewed, approved or otherwise endorsed by M&T Bank.