Open Banking: What It Means for Your Privacy and Convenience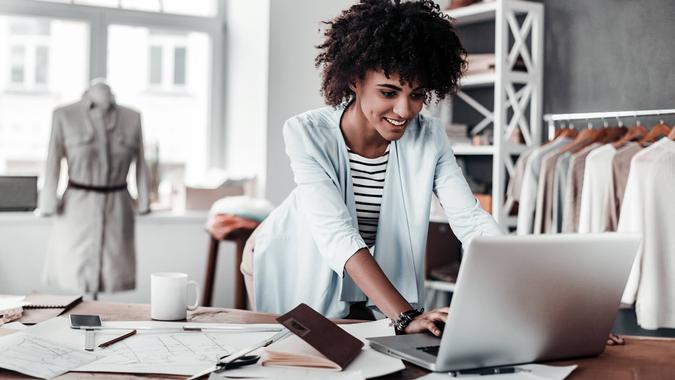 g-stockstudio / iStock.com
At this point in your life as a consumer, you're accustomed to having less privacy than you used to. Technology makes your life easier in myriad ways, but also far less private.
Your financial life is no exception. In the fintech industry, where financial services intersect with technology, new products roll out all the time — from robo-advisors that oversee your investment portfolios for nominal fees to third-party payment services like PayPal, Venmo and Zelle.
Open banking is one of the trends making such innovation possible.
What Is Open Banking?
In the spirit of innovation, some banks are beginning to give third parties access to financial information. This encourages the kind of technological development that, in the end, makes life easier for customers. Banks open their application programming interfaces. Third-party developers gain access to financial information and how it's structured so that they can design new apps and interfaces.
What Is an API?
An application programming interface is basically a guidebook full of directions about how various aspects of software should interact with each other.
Banks have been using APIs for a long time. Many of the products you use as a consumer rely on them, from software that helps you manage your personal finances to the level of detail you see about your accounts when you log into your bank's website. Software developers also use APIs to connect payment networks like Visa and Mastercard to your transactions.
What Are the Advantages of Open Banking?
Open banking is essentially an invitation to third-party developers. It's the equivalent of inviting a guest to dinner — the guest must respect your environment and will ideally bring something to the party. Here's a look at some of the positive developments associated with open banking to date:
More Innovation From Banks
It isn't to a bank's advantage to turn innovation over to third parties. This creates a dependence that leaves a financial institution vulnerable, so it's expected that as open banking becomes more mainstream, banks will work harder to bring innovative products and services to market.
Improved Customer Service
A couple of decades ago, handwritten checks were the norm. Now, there are several ways to exchange money back and forth — many of them instantaneous. Other personal finance functions are also getting easier, from examining account activity to downloading statements and more. This is in part due to open and collaborative development work, which open banking is a part of.
What Are the Drawbacks?
Consumer privacy is the biggest concern as more banks turn to open banking. Third-party developers are most effective at building innovative APIs when they're working with real customer information, so banks must participate in the process by sharing data.
Is Consumer Information Protected?
U.S. banks tend to exert tight control over how your information is shared with third parties. It is generally understood, industry-wide, that consumers need protections in place. It is also inherent that you, as a consumer, need to understand how your financial information is being used and by whom.
The best thing you can do to be a savvy consumer is to recognize that the financial services industry is in transition. As banks' reliance on technology increases, third-party developers could play a larger role in introducing new products and services.
You can bet that industry regulations will change to try and address this shift and put important protections in place for consumers. You can also bet that there will be considerable outreach and education to try and keep banks and consumers on the same page.
How Common Is Open Banking?

Countries around the world are in the midst of experimenting with or migrating to a strategy that includes the option for open banking. Regulatory environments differ, but a widespread desire to move in the more competitive direction that open banking allows for is now commonplace.
Are Other Industries Doing This?
Banks are not the first businesses to open their APIs to third-party developers. The practice is common in software and web development. Yahoo, for example, has long hosted an open "hack day" during which the public is invited to suggest programming upgrades to the Yahoo API and other Yahoo-owned products. Google and Foursquare have held similar events as well.
Open Banking: A Fintech Trend to Watch
No matter how or when open banking rolls out more fully, it appears to be a given. Banks are only facing more competition over time. By inviting more guests to the party, they can better hope to ensure the kind of innovation that customers today are looking for.
For the consumer who is watching that play out, there's one dinner topic that matters most: Where will your data end up?
Our in-house research team and on-site financial experts work together to create content that's accurate, impartial, and up to date. We fact-check every single statistic, quote and fact using trusted primary resources to make sure the information we provide is correct. You can learn more about GOBankingRates' processes and standards in our editorial policy.