4 Alternatives To Checking Accounts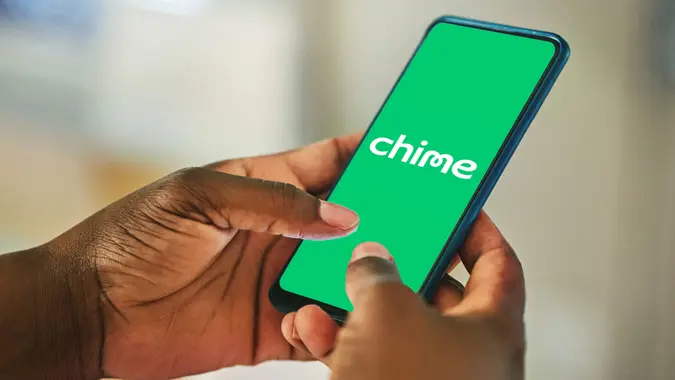 A traditional checking account is the workhorse of the personal finance world.
According to a new GOBankingRates survey of 1,000 adults, more than nine out of 10 people have one, making them more popular than savings accounts — the No. 2 most common type — by nearly 20 percentage points.
Important: What To Know If You Deposit More Than $10K Into Your Checking Account
Find Out: Here's How Much Americans Have in Their Savings Accounts in 2023
People use checking accounts to receive direct deposits, make debit card purchases, transfer funds and, of course, write checks.
But the old-school, utilitarian checking account is long overdue for a makeover — and plenty of alternatives are vying to become your home base for personal money management.
Here's a look at the most promising options. Plus, check out GOBankingRates' best online checking accounts.
Ditch Your Old-Fashioned Checking Account for a Neobank
Many people have abandoned brick-and-mortar institutions for online banks, which typically have superior technology, better rates and fewer fees.
Earn Perks With A New Checking Account
Take Our Poll: Do You Have a Second Job or Backup Plan in Case You Are Laid Off?
But there's another digital-only option that could satisfy your checking needs and then some.
"Another alternative to traditional banks is neobanks, which operate exclusively online, typically through an app," said Laura Adams, MBA, personal finance expert with Finder.com.
If you don't know the term, you're safely in the majority. Just a tiny sliver of the study's respondents — 0.3% — keep their cash in one.
Even so, the concept is familiar to anyone who keeps their money in a digital bank.
Neobanks exist purely online with no branches or other physical infrastructure and they're known for offering better rates and a more seamless technological experience than brick-and-mortar banks, which pass their enormous overhead costs onto their customers.
But that could just as accurately describe Ally Bank, which doesn't qualify as a neobank.
So, What's the Difference Between Neobanks and Online Banks?
Ally is a fully chartered financial institution, which means it's FDIC insured and subject to state and federal banking regulations despite the fact that it's only online.
Earn Perks With A New Checking Account
Neobanks, sometimes called challenger banks, are fintech firms that specialize in apps and other software that streamline the banking process. Neobanks partner with third-party FDIC-insured banks to stay within regulations and keep your money safe.
However, there is some gray area.
For example, Varo Bank was founded as a neobank. But eventually it became a full-service bank after earning a national banking charter from the Office of the Comptroller of the Currency (OCC).
In other cases, a neobank might serve as the digital arm of a chartered bank with which it shares FDIC membership. For example, Sonabank, a subsidiary of Southern National Bancorp of Virginia, rebranded as the online-only Primis Bank.
What Makes Neobanks Stand Out?
Pure neobanks such as Chime offer free budget tracking, credit monitoring and credit-building services. The platform has no fees and includes exciting features such as early payments for direct deposits, free overdraft protection on debit card purchases and a free native P2P payment service that works with any bank.
Neo-ish banks can shine, too.
Earn Perks With A New Checking Account
For example, the now-chartered Varo offers all of the benefits of Chime plus a touchless cash-back debit card that pays up to 6% on purchases — not points, but spendable money deposited right into your account.
Primis has the same features, but it pays a 5.03% APY — not for savings deposits, but on its checking accounts. No high-yield savings account currently on the market can compete.
Save Your Money and Pay Your Bills From the Same Account
If your bank offers checking and savings accounts, it probably offers money market accounts, too — and an MMA can do most of what your checking account can do with better returns than your savings account all in one place.
The concept is catching on — one in five of the GOBankingRates study's participants expect their banks to offer MMAs, and more than one in 10 maintain one themselves.
"Money market accounts offer slightly higher yields than savings accounts, as well as other features such as ATM access, check-writing privileges and online banking capabilities," said Adrian Lawrence, financial advisor, chartered accountant and CFO of FD Capital Recruitment.
These hybrid accounts have some drawbacks and might not be for everybody. Like standard savings accounts, they're typically limited to six transactions per month and tend to have higher minimum balance and deposit requirements than standard accounts.
Do Your Banking With Your Brokerage
Like MMAs, cash-management accounts (CMAs) are hybrid alternatives to traditional banking that could eliminate the need for a checking account altogether. But they simplify money management in a different way.
"Cash-management accounts are a combination of an investment account and a checking account," Lawrence said, "providing customers with access to debit cards, check writing privileges and more features associated with traditional banking."
Your regular bank probably doesn't offer one. CMAs come from nonbank financial institutions like robo-advisors, brokerages, mobile trading apps and online investment firms. Since nonbank entities aren't FDIC insured, your institution keeps your CMA deposits with a partner bank for safekeeping — or split between several partner banks, in many cases.
You can use a CMA to receive direct deposits, pay bills, write checks and use a debit card just like a checking account — all while earning yields that surpass most savings accounts and funding your investments in the same place.
'Savevesting,' You Say? Can One Account Truly Do It All?
MMAs and CMAs have the potential to unify your checking and savings accounts under one umbrella. But they do it while still providing the armor of FDIC insurance, which most experts say is a must for all funds you don't invest. But what if your bank account and investment account were the same thing?
"Check out Stairs by Groundfloor as a stable, liquid investment," said Brian Davis, real estate investor and founder of SparkRental.
Groundfloor was founded as a real estate crowdfunding platform, but in 2021 it introduced the concept of "savevesting" with Stairs, an app that combines features of both banking and investing.
"It serves a similar role as a savings account, but pays 4% to 6% interest instead of 0.5% to 1%," Davis said. "Stairs offers a pooled fund of loans secured by real estate and lets you withdraw your funds at any time with no penalty."
It's not a pure checking account alternative, but Stairs — and other emerging investment/banking hybrids like it — are poised to redefine the concept of money management in the coming years.
More From GOBankingRates
Earn Perks With A New Checking Account