Best Online Checking Accounts at a Glance
These online checking accounts offer easy access, minimal fees.
In the lifelong struggle against bad budgeting, there may be no tool as fundamental as your checking account. But, for all of the benefits, the fees that come with many of them can offset any gains. If you've got $1,000 in your checking account, congratulations. But if you're also paying a $5 monthly maintenance fee, you've effectively stashed your money in an account with a -6.00% APY.
With that said, a good checking account is well worth $5 a month. If your only options are to pay the $5 or not have a bank account, well, you should be willing to shell out that monthly fee. Good for you, then, that there is a host of online checking accounts where you can enjoy all the benefits without parting with a penny in monthly fees. In fact, some will even offer you interest on your deposits.
Here's a quick look at the best online checking accounts:
Best Online Checking Accounts at a Glance
Here's a look at the minimum balance needed to open each bank's checking account, along with the APY for the account:
Also Read: Best Checking Accounts
Best Online Checking Accounts of 2020
Each of these accounts has its own perks and drawbacks. What's more, while free of monthly maintenance fees, you can still incur them with specific actions, like overdrawing your account. Make sure you read the fine print of your account so that you can keep it completely free.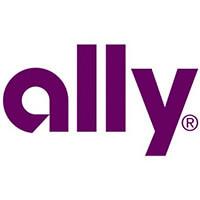 Ally Bank
Ally Bank has — in addition to its excellent high-yield savings account — an interest checking account that's free to use.
Why Customers Like It:
No minimum deposit
No minimum balance
Higher 0.50% APY yield on amounts over $15,000
Potential Drawbacks
No cash deposits
No physical branches
Fees
Returned deposit: $7.50
Overdraft item paid or returned: $25, limit one per day
Outgoing domestic wires: $20
How to open an account: click here.
Deep Dive: Ally Bank Review
---

Simple
Simple has interest checking with no monthly fees and some interesting options to help you save.
Why Customers Like It:
Opportunity to earn $200-$400 bonus when opening an account
0.01% APY yield on all balances
Option to connect with "Protected Goals Account" with

0.40%

APY yield and features that help you save
No ATM fees at machines in BBVA network
Potential Drawbacks
No cash deposits
No physical branches
Fees
$5 charge for personal checks
ATMs outside of BBVA network may charge fees
How to open an account: click here.
See More: Simple Bank Review: No Fees and Helpful Budgeting Tools
---

Varo
Online bank Varo offers free checking accounts that can potentially get you paid a little earlier.
Why Customers Like It:
Potential for getting paychecks up to two days early
No ATM fees at machines within Allpoint network
No minimum balance
Can qualify for up to $50 of fee-free overdrafts
Potential Drawbacks
No interest on deposits
No physical locations
Cash deposits only possible through Green Dot Network registers
Fees
$4.95 retailer fee charged on cash deposits
$2.50 ATM fee for out-of-network ATMs
How to open an account: click here.
See This: Varo Review: Is a Varo Bank Account Right For You?
---

TIAA Bank
TIAA Bank's Yield Pledge promises that they will adjust their rates every week to ensure they remain in the top 5% of accounts.
Why Customers Like It:
0.10%

APY for the first year
Rates updated weekly to keep yields in top 5%
No overdraft transfer fees if you have a linked TIAA account
Potential Drawbacks
$100 minimum to open account
Limited number of branches
Fees
$10 cashier's check fee
$25 stop payment fee
How to open an account: click here.
Check Out: TIAA Bank Review: Is It the Right Bank for You?
---

Alliant Credit Union
You can earn interest with no recurring fees at Alliant.
Why Customers Like It:
0.25%

APY on checking accounts
Over 80,000 fee-free ATMs
$20 in monthly ATM reimbursement for out-of-network ATM use
Optional no-fee overdraft protection
Potential Drawbacks
Paper account statements cost extra
Can incur charges for inactive or dormant accounts
ATM transaction may have fee charged by ATM owner
Fees
$25 stop payment fee
$29 collections fee (per item)
$25 nonsufficient fund item
How to open an account: click here.
See: Alliant Credit Union Review: What You Need to Know
---

Radius Bank
Radius Bank gives you the opportunity to earn cash back on your debit card like you would a rewards credit card.
Why Customers Like It:
0.75% APY on balances over $2,500;

0.10%

APY after $100,000
1% cash back on debit card transaction for qualifying customers
Potential to get paycheck up to two days early
Potential Drawbacks
Minimum deposit of $100
To qualify for cash back, customers must either maintain an average balance of $2,500 or have monthly direct deposits totaling $2,500 or more
No interest unless there's $2,500 or more in the account
Fees
$5 a day overdraft fee
$5 per month dormant service charge (inactive for a year or more)
$25 stop payment fee
How to open an account: click here.
Check This: Best Checking Account Bonuses, Promotions and Offers
---

Capital One 360 Checking
Capital One is a well-known brand in the banking world with a fee-free, interest-bearing option for your checking account.
Why Customers Like It:
0.10%

APY
No minimum balance or opening deposit
Free access to 39,000 Capital One or Allpoint ATMs
Potential Drawbacks
12.25% APR on overdraft line of credit
Fees
$20 cashier's check fee
$20 stop payment fee
$30 outgoing domestic wire fee
How to open an account: click here.
Don't Miss: Capital One Review: Is It the Right Bank for You?
---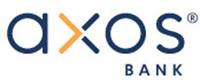 Axos Bank
You can earn a high APY with Axos Bank by triggering its tiered rewards.
Why Customers Like It:
Up to

1.00%

APY on its Rewards Checking account
Free unlimited withdrawals from domestic ATMs
No minimum balance
No overdraft fees
Potential Drawbacks
Maximum interest rate available only for qualifying customers
$50 minimum balance to open an account
Fees
$35 outgoing domestic wire fee
$35 nonsufficient funds fee, with a maximum of three per day
$10 online stop payment fee; $35 for assisted stop payment
How to open an account: click here.
Consider Your Options: Best Second-Chance Checking Accounts
---

Bank5 Connect
Bank5 Connect offers interest on its free checking account.
Why Customers Like It:
0.20%

APY
National fee-free ATM network
Potential drawbacks
Must have $100 in account to earn interest
No cash deposits
Fees
$1 per month for paper statements
$10 debit card replacement fee
$15 stop payment fee
$15 insufficient funds fee
How to open an account: click here.
Related: How To Open a Checking Account — All the Documents You Need
Tips for Choosing the Best Online Checking Account
Many of the same rules apply for choosing a bank account, whether it's a savings, checking or money market account. Minimizing fees is always a top priority, so it's important to understand the scenarios where you can be charged. Also, consider how your personal financial behavior might or might not make that more likely.
If you decide to forego an online checking account for the higher-yielding interest rates in a savings account, know that you'll be sacrificing fast, easy access to your money — which is the true purpose of a checking account. It would make the most sense to have both a checking and savings account, assuming you can cover the minimum balances of each.
Another thing to consider when looking at online checking accounts is access. Can you visit local bank branches or easily find an ATM that won't charge you a fee? Explore the bank's website and make sure there are ATM locations that you can conveniently access.
And, finally, while earning interest on your checking account is less of a priority — with money flowing in and out as you pay bills, you won't be able to earn as much — it's obviously better to earn more than less. Opt for accounts that offer the highest APY, and pay attention for introductory or special offers that can boost your account's APY.
Your Checking Account Doesn't Have To Cost You
The rise of online banking has opened up a new era, and the end result for consumers has been a range of competing banks offering better and better products. Today, you can avoid any regular fees — and even earn interest — with online accounts that frequently have low to no minimums. So, if you've been waiting to open your first bank account or have gotten tired of watching fees chip away at your current balance, consider opening one of these online checking accounts today.
More From GOBankingRates
Rates are updated periodically and subject to change. All other information on accounts is accurate as of March 12, 2020.