How Will Fintechs Adapt To the Metaverse?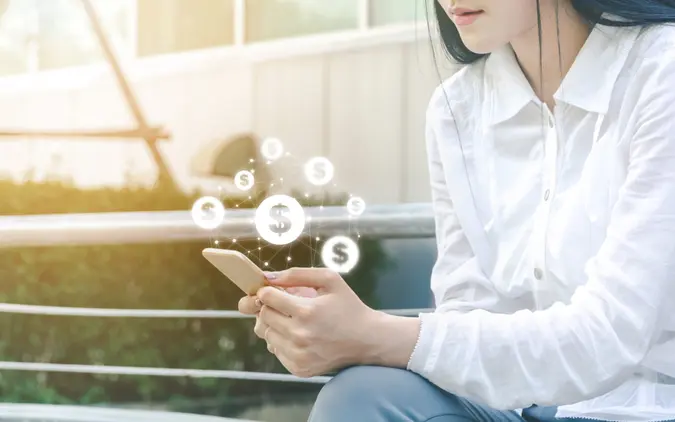 marchmeena29 / Getty Images/iStockphoto
The metaverse is an emerging technology that holds lots of promise but carries many unknowns as well. While some predict the metaverse will become the "new normal" in the future, others think it's just a fanciful side technology that will mainly be used by gamers.
Regardless of what the metaverse ultimately becomes, it pays to learn what it is and how financial technology companies will adapt to the metaverse in the future. After all, an estimated 88% of Americans now use fintech in some form, so learning how these companies will adapt to the metaverse is something worthy of attention.
What Is the Metaverse Anyway?
The metaverse may be hard to explain unless you've experienced it firsthand, but it's essentially a digital universe. The metaverse is rapidly emerging in the gaming community, as 3D, hyper-realistic worlds allow gamers to interact with others from across the globe via social media and the internet. Already, the metaverse is expanding into something of a parallel world with our own, as whole worlds are being created that are limited only by the minds of developers and users. For example, land in the metaverse is an actual commodity, as users build their own worlds that may or may not mirror real-world experiences.
Can You Conduct Real Financial Transactions in the Metaverse?
Yes, you can use real money to buy real products in the metaverse. In gaming, players have long been able to purchase tools that could help them advance to new levels, such as specialized weapons or additional skills. Now, you can buy everything from land to buildings to unique avatars in the metaverse. 
Property and other purchases in the metaverse are actual investments, many of which have already gone up significantly in value, some even to the seven-digit range. For example, in Decentraland, one major metaverse project, plots of land were recently selling for $17,000, with some as high as $575,190. This amount could be even higher by the time you read this. An "alien punk" created by CryptoPunks sold for $7.58 million, and it's currently offered for resale at $142.4 million. In short, yes, there are plenty of sizable, real-world financial transactions going on in the metaverse. 
Although you can use traditional currency to buy some things in the metaverse, most NFTs, avatars and other items for sale are built on the blockchain, where cryptocurrency is king in terms of transactions. This is one of the reasons that many cryptocurrency investors are so bullish, as they see an entire new economy developing in the metaverse that relies on crypto.
What Role Will Fintechs Play in the Metaverse?
Fintechs are designed to make financial transactions easier for users, but they also exist to make a profit. As the metaverse expands and becomes more like the "real" world, fintechs will no doubt be involved.
At its core, a financial transaction in the metaverse is identical to one in the physical world. Anything that fintechs can do to make the processing of transactions easier in the metaverse will be popular, and first adopters may be the ones that profit the most. If the metaverse truly meets the expectations that some have for it, fintechs will need to do some of the heavy lifting when it comes to things like providing payment processing services, auto loans and home mortgages. Traditional banks will no doubt be eager to get their hands on these transactions as well, but fintechs may have a leg up when it comes to mobile technology, ease of use and the ability to process crypto transactions. Just like in the real world, financial services will likely become a very competitive industry within the metaverse, and fintechs will not only play a part but also help shape the entire economic environment within these parallel worlds.
What Does It Mean for You as an Investor? 
Trying to pick winners in the metaverse is something of a fool's errand at this point. No one really knows what the metaverse will become and what exact services will be needed, let alone which fintechs will ultimately prove to be the dominant players in the space. But there's no doubt that there will be plenty of money made in the metaverse by fintechs at some point.
Talk with your financial advisor about this exciting, emerging market opportunity to see which fintechs are most likely to become early adopters of the technology, thereby positioning themselves to benefit the most. 
More From GOBankingRates