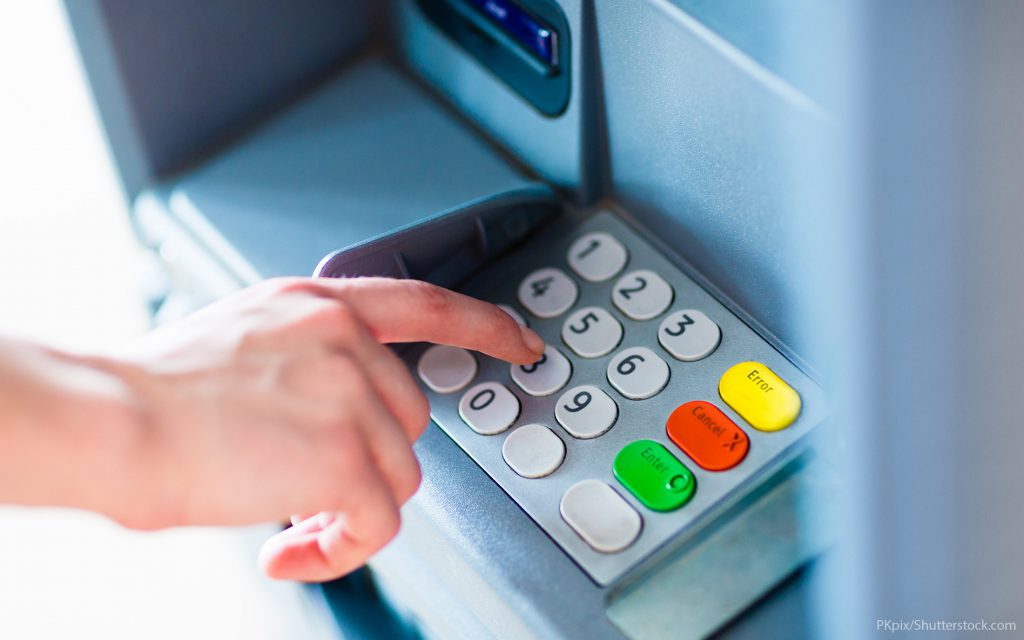 On a hectic, errand-running weekend, it's easy to lose track of checking account transactions along the way. But unless you're a money maven, losing sight of your spending can cost you a lot of money in overdraft fees.
An overdraft fee, also known as a nonsufficient funds (NSF) fee, is a charge you pay the bank for spending more money in your checking account than is available. Although overdraft coverage helps you avoid the embarrassment of having your debit card declined at checkout, it can dig you deeper into debt, especially if you're living paycheck to paycheck.
Whether an overdraft charge was the result of an innocent oversight or poor timing on an automatic payment, you can save yourself considerable cash if you learn how to get overdraft fees waived — or avoid them altogether.
Related: 31 Worst Fees in America
How to Avoid Overdraft Fees
Overdraft fees range from about $10 to $35, so just one overdraft per month could cost you $100 to $420 per year. The more aware you are of that cost and your options for avoiding fees, the better you can manage your money. Consider your spending habits to determine which method of avoiding overdraft fees could be best for you.
1. Opt Out of Overdraft Coverage
If you've been hit with overdraft fees one too many times or you want to avoid the hassle of having to get these fees waived, opting out of overdraft coverage can spare you a lot of grief. Without overdraft coverage, any time you attempt to spend more money than is in your account, the transaction will be denied.
2. Turn Off Automatic Payments
Automatic payments make it easy for you to forget about your monthly bills. If these payments are making it hard for you to gauge how much money you have to spend, turn off automatic withdrawals. Being able to control when you make payments helps you be more mindful of the money going in and out of your account.
3. Get Overdraft Protection
Overdraft protection links your bank account to another account, such as checking or savings, or a line of credit. Whenever you overdraft, your bank will pull out funds from your backup account and charge you a lower overdraft transfer fee, usually around $10.
Find the best way to control spending and reduce how much you spend on these outrageous bank fees. Banks and credit unions have become more sensitive to how customers respond to overdraft fees in recent years, so there's no reason to let these charges hack away at your funds. In some cases, you can get your bank or credit union to waive the fees for you.
How to Get Overdraft Fees Waived
Not many depositors stop to contest overdraft fees because they're usually the ones at fault. However, even if the blame can be solely placed on your shoulders, you don't have to suffer these costly fees. Knowing how to get overdraft fees waived with the right approach — even if you were in the wrong — can relieve yourself of this financial burden.
1. Remain Polite and Patient
Even if your request to have an overdraft fee waived is initially shot down, don't lose your head. Regardless of the barricades your bank representative might put up to deny your request for a waiver, press on with kindness. No one wants to deal with an irate customer who's yelling — talk it out with the associate and remain pleasant throughout the entire exchange.
Los Angeles resident Jaime Catmull was shocked when she found she'd been charged several overdraft fees of $30 each after a quick meal at McDonald's. But she quickly found that a polite tone and simple request was all it took to save her almost $100 in fees.
"All I did was call them up and ask to have the entire string of overdraft fees wiped off my bank account," Catmull said. "I made sure to ask nicely. They didn't question me for an explanation at all and waived every charge on the spot."
How to Make a Straightforward Request
Typically, a simple phone call will suffice to get the fee waived. There's no reason to unnecessarily waste your breath with a long and grueling explanation from the onset. Your initial request can be as simple as:
"Hi, I just noticed an overdraft fee on my account. I'm calling to have it waived."
The representative will likely put you on hold to either review your account or seek approval from a supervisor to proceed. With a positive approach, you'll likely see equally positive results.
2. Focus on What a Great Customer You Are
If this is your first offense, or if it has been quite some time since your last overdraft incident, play up your good customer report card. Explain that it was a one-off mishap and refer back to your sterling record.
Have you never let your account slip into the negative before? Is your paycheck direct deposited into the account? If yes, you can strengthen your case by asking for a good-faith waiver. Many checking account holders, including Andrew Schrage of MoneyCrashers.com, have had success using their good rapport with a financial institution to get overdraft fees waived.
"The last time I switched banks, I unfortunately didn't do a very good job of staying organized throughout the process," Schrage said. "I switched my direct deposit into the new account but forgot to transfer a few automatic payments from my old account. As a result, two utility bills were drawn from the old account when there weren't enough funds to cover them."
Despite secretly planning to switch banks anyway, he decided to pursue a waiver request: "I just told them there was a problem with my direct deposit," he said. "I previously had a very good history with the bank and had never faced an overdraft before, which helped me to get a one-time adjustment."
How to Leverage Your Loyalty
Loyalty can play a major role in your ability to get overdraft fees waived. Since the Bank Transfer Day movement in 2011 — when tens of thousands of people pledged to switch from banks to credit unions to protest high bank fees — financial institutions have been wary of losing their most loyal customers because of their fees.
When talking to your bank, note how many years you've been a customer with the institution and add in the number of active accounts you have with the bank to prove your point. A response similar to this might help turn the tables in your favor:
"I've been a loyal customer for 12 years and opened a number of accounts with this bank because I was always treated right. I really would like this overdraft fee waived. What can you do to help me with this?"
If the customer service representative sounds determined to not waive your charges, you don't necessarily have to take no for an answer.
3. Make an Appearance
Visit your branch in person and speak with an associate about how to get overdraft fees waived. It's a lot harder to say no to a customer face-to-face. By being patient, sincere and pointing to your loyalty as a customer, an associate will be hard-pressed to say no to a waiver.
Overdraft Fees at 10 Major Banks
If you opted in for your bank's overdraft protection program, expect to pay some hefty fees for the service. You might pay less in checking account fees, however, and some banks' overdraft programs have begun waiving overdraft fees for transactions that overdraw your account by $5 or less. Here's a breakdown of overdraft fees for basic checking accounts at top banks in the U.S., according to research conducted by GOBankingRates.
Overdraft Fees at 10 Big Banks
Bank
Overdraft Fee
Overdraft Protection Fee
Bank of America
$35
$10/transfer
BB&T
$36
$12.50/day
Chase
$34
$10/day
Citibank
$34
$10/day
PNC Bank
$36
$10/charge
SunTrust
$36
$12.50/transfer
TD Bank
$35
$10/transfer
U.S. Bank
$36
$12.50/day
Wells Fargo
$35
$12.50/day
Study: A Single Overdraft Can Cost You Up to 145% of Your Yearly Interest
Cost of Overdraft Protection Programs: More Than $6 Billion
A study conducted by CNN Money and SNL Financial found that Americans pay a lot of money in overdraft fees every year. Bank of America, Chase and Wells Fargo alone made more than $6 billion on ATM and overdraft fees in 2015.
Before federal regulation changes in 2010, banks could automatically enroll customers into overdraft coverage programs. In these programs, if you withdrew or made a charge to your bank account and your balance fell below $0, then you would be slapped with fees for having insufficient funds. In return for this NSF fee, your bank would cover the charge until you could deposit more cash in your account.
But overdraft coverage fees are extraordinarily high — around $35 on average, according to a report released by The Pew Charitable Trusts — and they generate quite a bit of income for banks. Even if you are signed up for an overdraft transfer program that links your accounts, you can still expect a median fee of $10.
Because of these high fees, 68 percent of banking customers would rather their card be declined than have their account hit with an overdraft fee, according to the Pew report. New regulations on the banking industry require banks to offer overdraft protection as an opt-in program instead of something customers are automatically enrolled in. Though these regulations have helped curb fees incurred by banking customers, over half of overdrafters hit with fees say they were unaware they'd ever signed up for coverage.
Find Out More: 10 Best Checking Accounts of 2016
Class Action Lawsuits Over Overdraft Fees
In 2012, major banks such as Bank of America, Chase, Fifth Third, TD Bank and PNC were hit with class action lawsuits over transaction reordering. These lawsuits alleged that banks were processing transactions to trigger more overdraft fees.
Say, for example, you had $500 in your checking account and five pending transactions — four $10 charges made on April 1 and one $500 charge made on April 2. In the past, your bank would process your $500 charge first and then your four $10 charges. By doing so, they got to hit you four times with overdraft fees. If they had processed the four $10 transactions first and then the $500 charge, they would have only gotten to charge you for one overdraft fee.
Following these class action lawsuits, big banks paid out hundreds of millions of dollars to customers for unfair practices.
You have the power to prevent your financial institution from getting more of your money in fees if you learn as much as you can about your bank's overdraft rules and how your accounts work. In the process of managing your accounts carefully, you also can build a stronger rapport with your financial institution, which could benefit you in the long run.
Jennifer Calonia contributed to this article.