5 Things to Watch in the Markets Today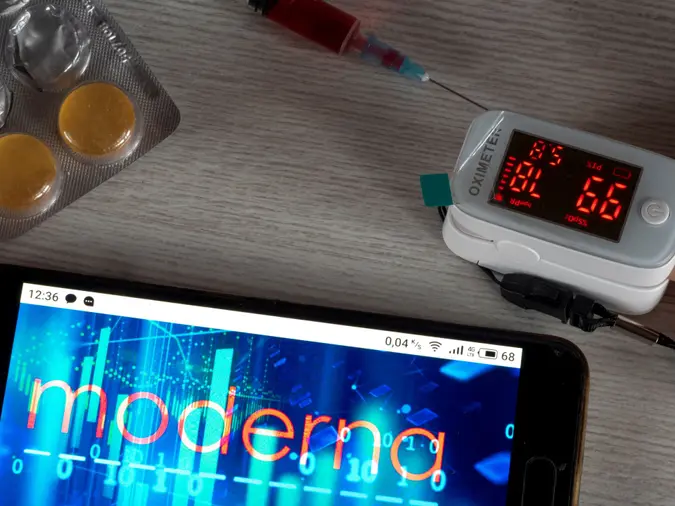 Valera Golovniov/SOPA Images/Shutterstock / Valera Golovniov/SOPA Images/Shutterstock
As we head into the second day of December, with 30 days left to go in 2020, you may be watching your stocks closely. What should you know as we head into the last month of a tumultuous (to say the least) year?
Stock Trading: A Beginner's Guide to the Markets
1. Both the S&P 500 and Nasdaq hit record highs on Tuesday.
These highs came after a slight dip on the final day of November, which, overall, saw incredible gains. The Dow rose more than 11.8% in November, its best since 1987, while the S&P gained 10.8% and Nasdaq gained 11.9%.
Get In Now: Best Stocks You Can Buy for $1
2. Pharmaceuticals manufacturer Moderna Inc. stock dipped.
Even as Moderna Inc. (NASDAQ: MRNA) comes closer to an affordable coronavirus vaccine, the company's stock dipped yesterday to $141.01, a 7.68% drop, bringing it just $10 away from its 52-week low. With the potential to become a breakout investment if the company can be first to market with a vaccine, Moderna, along with fellow big pharma firms Pfizer and AstraZeneca, remains one to watch.
Find Out: Will Medicare Cover the Coronavirus Vaccine?
3. While big pharma may be a solid investment, CoCrystal Pharma Inc. is worth watching.
Clinical stage biotech company CoCrystal Pharma Inc. (NASDAQ: COCP) stock rose sharply on November 30. It experienced a 23.61% dip at market close on Tuesday, December 1, ending the day at $1.65, with further drops after hours.
Nonetheless, the company is working quietly to advance development around Covid-19 and influenza A treatments. Also, it's been bullish in hedge funds recently, sitting in four portfolios at the end of Q3 2020, according to Yahoo Finance.
Market News: Wall Street Overlooks COVID-19 Surge as Markets Rally on Vaccine Hopes
4. Experts ride a wave of cautious optimism.
With all this talk of a Covid-19 vaccination on the horizon, and economic recovery reflecting the promising research, Federal Reserve Chair Jerome Powell remains cautiously optimistic. "Recent news on the vaccine front is very positive for the medium term. For now, significant challenges and uncertainties remain, including timing, production and distribution, and efficacy across different groups," he said in prepared remarks on Monday. "It remains difficult to assess the timing and scope of the economic implications of these developments with any degree of confidence."
End of the Tunnel?: The World Economy Will Be 'Back to Normal' By End of Next Year
5. Hang tight for the DoorDash IPO.
No, it's not happening yet, but rumblings say mid-December. Get ready.
More From GOBankingRates