What Is Behind Tesla Stock's Current Winning Streak?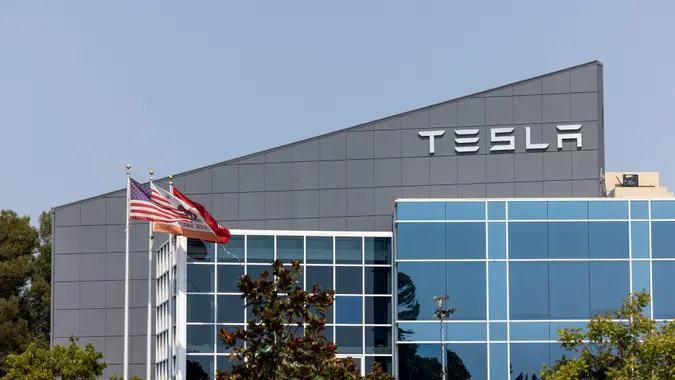 JasonDoiy / Getty Images
Tesla has been on a winning streak lately, as the stock has been buoyed by a slew of good news for the company, namely because of its Supercharger network and because of the recent artificial intelligence craze.
How To Buy ChatGPT Stock: Your 2023 Guide to AI InvestingSee: How To Guard Your Wealth From a Potential Banking Crisis With Gold
On June 20, Rivian joined General Motors and Ford in announcing it has signed an agreement with Tesla to provide Rivian drivers access to Tesla's Supercharger network across the United States and Canada.
And on June 21, Texas announced it will require electric vehicle charging companies to include both Tesla's North American Charging Standard (NACS) and the Combined Charging System (CCS) standard to qualify for a state program to electrify the state's highways using federal dollars, Reuters reported.
"The decision by Ford, GM, and now Rivian to adopt NACS changed requirements for Phase 1. Each Direct Current Fast Charge port will be required to have 1 CCS connector and 1 NACS connector," the Texas Department of Transportation told Reuters.
Shares of Tesla are up 154% year-to-date, 45% in the past month and were up 1% in pre-market trading on June 21.
In contrast, the technology-heavy Nasdaq Composite is up 30% year-to-date and the S&P 500 is up 14.8%.
Wedbush Securities said it maintained an Outperform rating on the stock, with a $300 price target, citing the several Supercharger partnerships.
"The sum-of-the-parts story for Tesla now further comes into play with its supercharger network, energy business, AI driven autonomous path, unmatched battery ecosystem, and increased production scale/scope globally adding to the Tesla golden EV success story still in the early days of playing out with customers," Wedbush Securities analyst Dan Ives wrote in a clients note.
The other factor that has pushed Tesla's shares up, is AI. Marco Iachini, senior vice president at Vanda Research, told The Wall Street Journal that small shareholders have bought into Tesla and the AI theme at broadly similar times over the past year.
Take Our Poll: Are You Concerned About the Safety of Your Money in Your Bank Accounts?Find Out: 10 Stocks That Could Be the Next Apple or Amazon
"We think the market wants to believe Tesla is an AI name first, an auto company second," Morgan Stanley analyst Adam Jonas told The Wall Street Journal.
More From GOBankingRates