Winklevoss Billionaires Bankrolling Movie About GameStop Stock Saga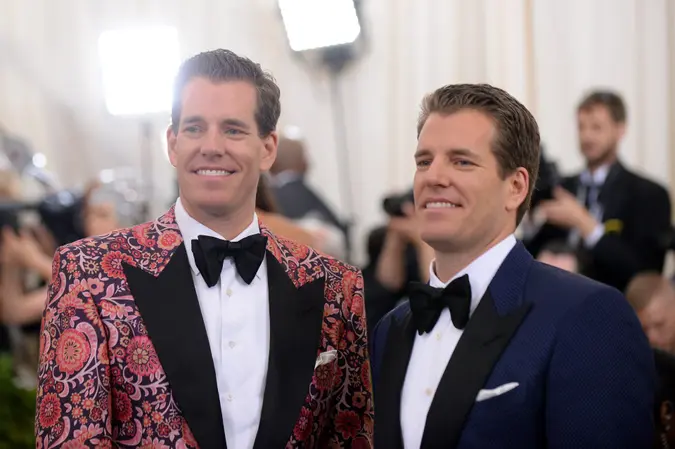 Richard Young/Shutterstock / Richard Young/Shutterstock
Although the ink is barely dry on the short-sale receipts, it appears that the ongoing GameStop drama is already headed for Hollywood. It's barely been a week since grassroots Reddit warriors united to foil Wall Street hedge fund bigwigs from cashing in on the video game retailer's anticipated demise, with many stock market amateurs making lots of money over just a few days.
See: Elon Musk Absolutely Grills Robinhood CEO in 'Electric' Interview
Find: Meet All the Major Players in the Robinhood vs. GameStop Saga 
But according to Deadline, MGM wasted no time in purchasing the movie rights to the outrageous story, which steered the stock market through one of its wildest weeks in recent memory.
To the storyteller, it's familiar ground
The project is apparently the brainchild of a person with plenty of experience chronicling the exploits of online disruptors. MGM is reported to have bought the rights to a book proposed by Ben Mezrich. If that name doesn't ring a bell, he's the author of the book that "The Social Network" movie was based on. His proposed new book–tentatively titled "The Antisocial Network"–would tell the real-life David-vs-Goliath tale of how a rogue's gallery of online trolls, gamers, and part-time investors took the hammer to the world's biggest investment banks.
See: Learn from the GameStop Frenzy with This Quick Guide to Short Selling
Find: Is Silver the New GameStop? Thanks to Reddit, Precious Metal Hits 11-Year High
Heavy-hitters are already on board
The ball appears to be in motion. Deadline reports that the movie is a top priority for MGM shot-callers and Oscar-winner Aaron Ryder's Ryder Picture Company has already signed on to produce the film.
The fact that Tyler and Cameron Winklevoss are producing a movie that is called the ANTISOCIAL network is hilarious

— Jen (@BackseatVC)

February 1, 2021
As if the already made-for-Hollywood story couldn't get any better, executive production duties will fall to Cameron and Tyler Winklevoss' Winklevoss Pictures. They're the guys who claim to have invented the concept of Facebook only to be muscled/hustled out by a wily and deceitful Mark Zuckerberg. That story, of course, was chronicled in "The Social Network."
On Friday, Tyler Winklevoss made it clear in a tweet that he was not a fan of Robinhood, which notoriously blocked retail traders from buying GameStop stock last week – will this movie take a similar stance?
So about that "commission free trading" that Robinhood markets to you. It's a lie. They actually sell your orders to Citadel for "unusually high prices." They can do this because Citadel gives you a crappy price. So, in the end it's not "free" at all, you end up paying a lot.

— Tyler Winklevoss (@tyler)

January 29, 2021
Although no concrete timelines have been announced, things are moving quickly, to say the least. Publishers will get a chance to bid on the book this month, which is sure to set lead to an impressive book deal.
More From GOBankingRates: