4 Best Cyclical Stocks To Buy In 2023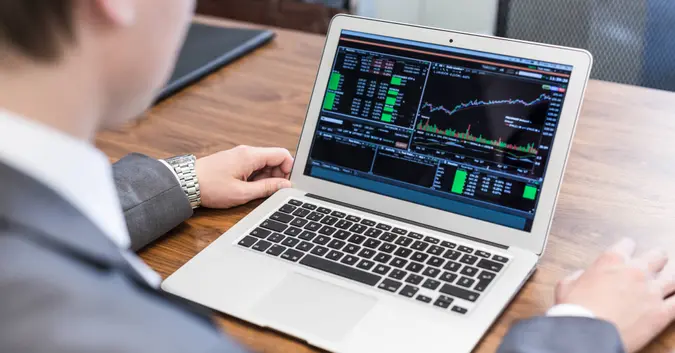 kasto80 / Getty Images/iStockphoto
Cyclical stocks, as the name implies, perform better at different times of the economic cycle. Specifically, during expansionary periods, demand for cyclical stocks tends to heat up, while during recessions or economic slowdowns, investors tend to prefer more consistent, defensive stocks.
See: 3 Things You Must Do When Your Savings Reach $50,000
What Are the Best Cyclical Stocks?
In this type of environment, it's usually best to lean towards cyclicals with either trough valuations, specialized markets or more recession-resistant product lines. You'll find some of each in the list of best cyclical stocks to buy in 2023 below. Just be sure to speak with your financial advisor to determine if any of them play a role in your portfolio, according to your own investment objectives and risk tolerance.
1. Delta (DAL)
Delta is one of the biggest names in one of the most cyclical industries you can find: commercial aviation. Think about it this way – when your money is stretched thin, are you usually spending it on airfare and travel, or things like food and medicine? This reality makes companies like Delta particularly susceptible to economic downturns.
Analysts at Barron's are bullish on the stock, which they find both well-managed and inexpensive at six times projected 2023 earnings. Earnings and revenue have actually been picking up at Delta, which has been able to pay down some of its long-term debt as well.
Pros
Inexpensive
Well-managed
Leveraged to America's pent-up demand for travel
Cons
Performs poorly during recessions
What Are Examples of Cyclical Stocks?
Common examples are traditional cyclical stocks are metal and mining companies, airline and transportation companies and those working in heavy industries. Defensive, recession-resistant stocks are usually those in consumer staples and healthcare companies, as customers must continue to buy their products even in tough times.
Amazon would be considered a cyclical stock since much of its growth can be dependent on user interest — when, what and how often they're buying — as well as any fluctuations in the economy.
2. Tesla (TSLA)
Tesla is an automaker, which puts it in a decidedly cyclical industry. However, as many will attest, Tesla is no ordinary car company. In addition to making some of the best loved cars in the world, Tesla was the first company to prove that electric vehicles could be viable and profitable. However, the company was absolutely battered in 2022 for a number of reasons, from supply shortages to a slowdown in China to rising interest rates to CEO Elon Musk taking over Twitter.
The bottom line is that if you believe in Tesla as a vehicle maker, consider picking up shares that were down 69% in 2022. These could prove to be a bargain, according to some analysts.
Pros
Lowest valuation in years
Great future potential
Cons
Mercurial CEO
Production and supply chain issues
Susceptible to a recession
About Recessions

In 2023, the jury is still out regarding whether there will be a deep recession, a mild recession or another economic expansion. On the one hand, inflation remains high, the Fed is dedicated to continuing its campaign of raising interest rates but some companies are still reporting booming earnings. On the other, inflation is slowing, job growth is falling below expectations and some companies have already announced layoffs. 
3. Alcoa (AA)
Alcoa, formerly known as the Aluminum Company of America, is one of the most cyclical stocks in America. But it's actually working to change all of that. Blazing the trail for others in its industry, Alcoa is looking to become a zero-emission producer, something previously unheard of in the aluminum smelting process. Timna Tammers, an analyst at Wolfe Research, says that "Alcoa is inexpensive," and Barron's agrees, citing the stock's current P/E ratio that is trading over seven times its 2023 earning projection, improved balance sheet and favorable operating costs.
Alcoa suffered in 2022 for a number of reasons, from expanding aluminum production in China to fears of an oncoming recession. But with the stock down over 23% in 2022, investors may have already done the bulk of their recession-related selling in the stock. In 2021, during the global expansion, the stock rose by over 158%.
Pros
Inexpensive
Well-run
Eco-conscious
Improved balance sheet
Cons
China has an outsized influence, stock price almost entirely dependent on the price of aluminum, which suffers in recessions.
4. Costco (COST)
In many ways, Costco isn't a traditional "cyclical" stock. The company is so successful that it can be hard to think of it as a retailer – but that is definitely a cyclical industry. It's an economic truism that when times are good and consumers are flush with cash, they tend to spend more, and that's when Costco does its best. However, as far as retailers go, Costco is among the most defensive you'll find. 
For starters, the company has a rabid following, based on its commitment to high quality and low prices and the "treasure hunt" quality to its stores. But perhaps even more important than that, Costco derives a large portion of its revenue from its membership fees. That's right, customers pay either $60 or $120 simply to shop at Costco, and that money is sticky, with renewal rates above $90. This is the type of "cyclical" stock that has some special features to make it a long-term winner.
Pros
Large following
Recurring membership fee revenue
Cons
In recessions, customers simply won't spend as much at the store.
Final Take
Regardless of how well a cyclical company may be run, you should generally only consider buying it when an economic expansion lies ahead. Even the best producer of steel in the world, for example, will see demand greatly curtailed during a severe recession, as every industry from construction to home building to auto manufacturing will require less of their product.
But cyclical stocks in particular often get beaten down to very low valuations during recessions — which happen fairly often — making them bargains when the next upturn arrives. Just be sure to be ahead of the curve, as the stock market typically "looks forward" about six months. In other words, if you wait to buy a cyclical stock until the economy is booming, its stock price will have likely already made the bulk of its move upwards.
Our in-house research team and on-site financial experts work together to create content that's accurate, impartial, and up to date. We fact-check every single statistic, quote and fact using trusted primary resources to make sure the information we provide is correct. You can learn more about GOBankingRates' processes and standards in our editorial policy.