Is Now the Time To Buy These Popular Stocks?

8 min Read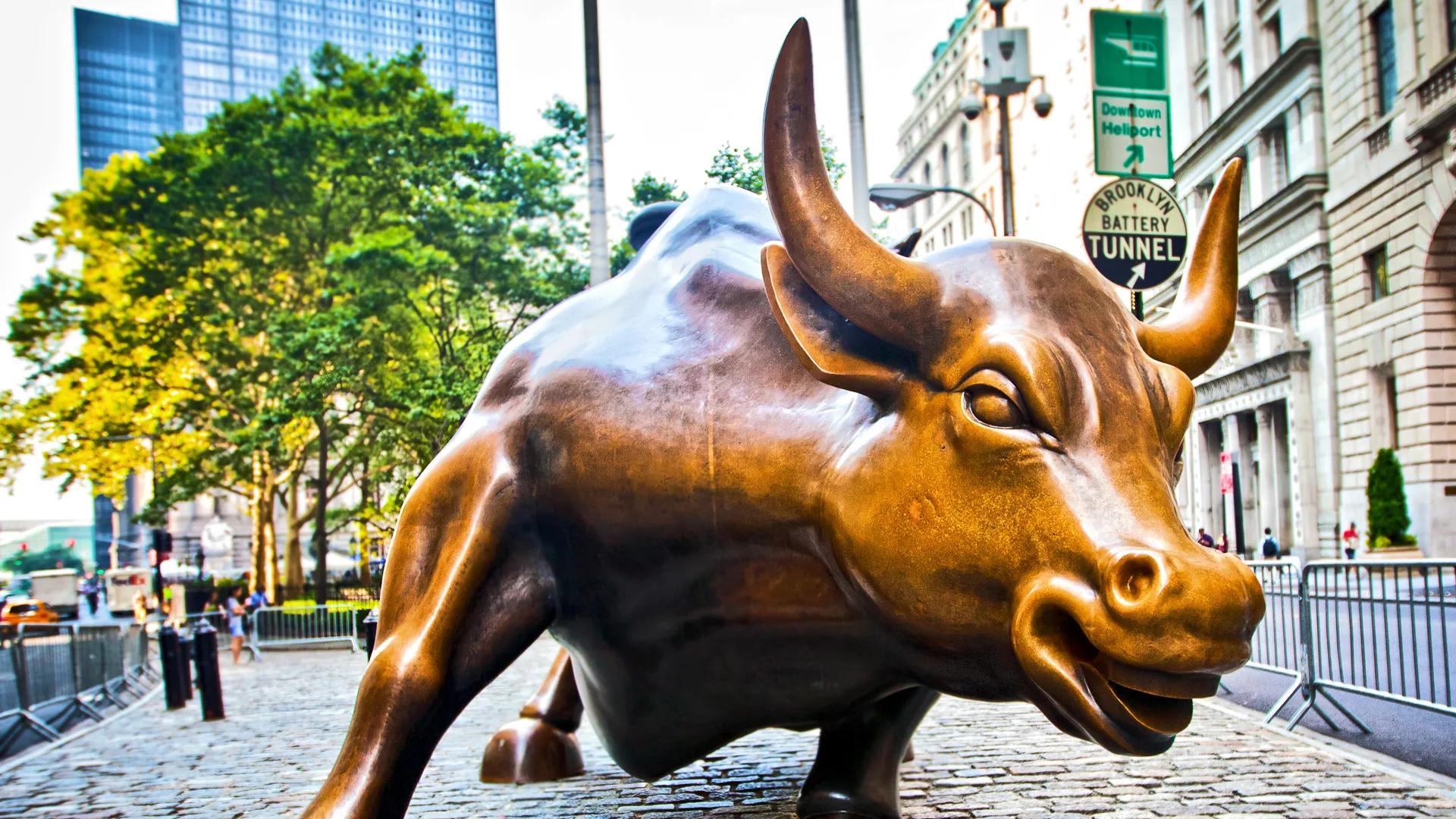 Apple (AAPL)
Stock price as of Feb. 23: $125.86
After being seemingly indestructible for years, Apple has had a slow start at the beginning of 2021. The widely loved consumer products brand has been an absolute home run for investors, returning over 62% over the past year and averaging an astonishing 30% annual return for the past 15 years, an amazing run. As such, some analysts, such as those at Morningstar, feel the stock is due for a pullback. Morningstar has a fair valuation for the stock at just $98, about 19% below current levels. However, the consensus of 12 analyst ratings as reported on Nasdaq.com is that Apple is a strong buy, with an average price target of $149.70. 
See: Are You Eligible for a Third Stimulus Check – and If So, When Will You Get Yours?
Amazon (AMZN)
Stock price as of Feb. 23: $3,194.50
Amazon had an incredible 2020, rising over 75% as stay-at-home orders and mall shutdowns translated to a huge boom in online shopping. Of course, huge returns have become something of the norm for the giant retailer, as it has only had one down year since 2012. With the exception of 2014, Amazon stock has returned between 10.95% and 117.78% in each calendar year since 2012. Will we see more of the same in 2021? Stock analysts are still extremely bullish, with a consensus strong buy on the stock and an average price target of $4,102.52, a whopping 30% above current levels.
Facebook (FB)
Stock price as of Feb. 23: $265.86
Facebook has always been one of the more controversial stocks on this list, and it has pulled back in early 2021 thanks to some of the privacy issues that have dogged it before. This time, the controversy is associated with tech giant Apple, which intends to change its operating system so that customers can opt-out of third-party advertising. This will hurt Facebook, which generates revenue from targeted advertising. While this will no doubt be a negative, the consensus analyst rating on Facebook remains "strong buy," with an average price target of $341.85.
More: 13 Investing Rules You Should Break During the Pandemic
Alphabet (GOOG)
Stock price as of Feb. 23: $2,070.86
Alphabet, the parent company of Google, is another giant tech stock that had a gangbuster 2020, returning over 31%. Analysts still think good things are in store for Alphabet in 2021, with a consensus strong buy rating and a price target about 14% above current levels. Some of the catalysts for further growth at Alphabet include a growing cloud business and boosted ad revenue as the coronavirus pandemic recedes. Two of its core businesses, YouTube advertising revenue and internet search advertising, both topped estimates in the company's December quarter, so Alphabet seems to be firing on all cylinders. Antitrust concerns linger, and the company's autonomous vehicle business has yet to kick in, but the broad picture for Alphabet still looks positive.
Read: 13 Toxic Investments You Should Avoid
Tesla (TSLA)
Stock price as of Feb. 23: $698.84
Tesla has always been a love-it-or-hate-it stock, but the bulls definitely won the battle in 2020, with the stock surging an astonishing 695%. Even in the aftermath of that truly epic run, many analysts think that Tesla still has further to run. The company certainly has the wind at its back, as states like California have mandated that only zero-emission cars will be sold there as soon as 2035. A forthcoming model priced at the $25,000 level should open the door to a whole new category of customers, and the Biden administration's renewal of a $7,000 federal tax credit for electric vehicle purchases could also help support Tesla sales.
The downside to all of these positives is the extreme valuation of Tesla, which is more than quadruple that of Toyota even though the latter sold 20 times as many cars last year as Tesla. The stock has taken a hit in recent weeks, in part due to CEO Elon Musk's comments about Bitcoin and Tesla's Model Y, making it more of a value for some but still too rich for many others.
See: What $1,000 Invested in Stocks 10 Years Ago Would Be Worth Today
Microsoft (MSFT)
Stock price as of Feb. 23: $233.27
Microsoft has been a relatively mediocre stock for most of the past five years, but in 2020 and 2021 it has finally kicked into gear. Long the reliable-if-boring owner of the world's most popular computer operating system, Microsoft has been hard at work trying to transform itself into something a bit sexier. Judging by the stock's performance, it is definitely succeeding, as its move into cloud computing has generated huge revenue and earnings gains. In early 2021, Microsoft announced that it was partnering with General Motors to provide software for its self-driving car division, an area that could be a huge driver of growth going forward.
ExxonMobil (XOM)
Stock price as of Feb. 23: $55.05
If you're a fan of buying out-of-favor stocks, ExxonMobil should be on your radar. The stock was decimated in 2020, dropping nearly 41% thanks to the evaporation of demand thanks to stay-at-home orders and business shutdowns during the coronavirus pandemic. However, demand is likely to return as the global economy normalizes in the wake of widespread vaccine distribution. In the meantime, the stock pays a generous 6.65% dividend, making it a great source of income in an environment where the average savings account pays just 0.04%. The trends toward electric cars and away from fossil fuels remain long-term headwinds for the company, but in the near term, analysts have the stock pegged as a buy.
GameStop (GME)
Stock price as of Feb. 23: $44.97
GameStop has certainly been the story stock of 2021 thus far. A so-called "army of Reddit traders" organized on the online message board and bought the stock en masse in order to force institutions and hedge funds to cover their short positions in the stock. The resultant stock squeeze resulted in ridiculous price moves in GameStop, as the stock absolutely skyrocketed 1,700% in January 2021 alone. Over the past year, the stock has traded from a low of $2.57 to a high of $483. During the most violent price swings, Robinhood and other brokers disallowed sell orders from its customers, although institutional traders were still allowed to unload the stock on the major exchanges. This resulted in a Congressional grilling of no-commission online broker Robinhood for its lack of customer support during a market frenzy. Due to the wild swings in the stock, which have nothing to do with the company's fundamentals, it's best for long-term investors to simply avoid it.
Disney (DIS)
Stock price as of Feb. 23: $197.09
Walt Disney shares were relatively flat from 2016 to 2020, but starting in the latter half of that year, and continuing into 2021, the stock has been on a tear. A big catalyst for the Mouse House has been the unveiling of its Disney+ streaming service, which has been exceeding analyst expectations in terms of subscriber numbers. The company will get some more tailwinds as the vaccine takes hold and the global economy recovers, as its main industries are all leisure and tourism-related. The company's cruise ships have been docked, its theme parks have been closed and its film division has slowed production, but all three of these legs should kick into high gear as a more normal economy emerges. Analysts have a consensus strong buy on the stock, with an average price target of $206.59.
Twitter (TWTR)
Stock price as of Feb. 23: $73.17
Twitter has had a blistering start to 2021, jumping about 33% in just the first seven weeks of the year. The company posted an outstanding earnings report in 2020's final quarter, with ad revenue jumping 31%, daily active usage climbing 27% and overall revenues popping 28%. Operating income also soared 65%. Although revenue is still projected to grow, the company itself anticipates an operating loss of as much as $50 million in 2021. Whether or not the stock will continue its torrid pace will likely depend on if it can keep posting these types of growth numbers.
More From GOBankingRates
About the Author