Tesla Joins the S&P 500 Monday and 'An Awful Lot of Money' Will Be at Stake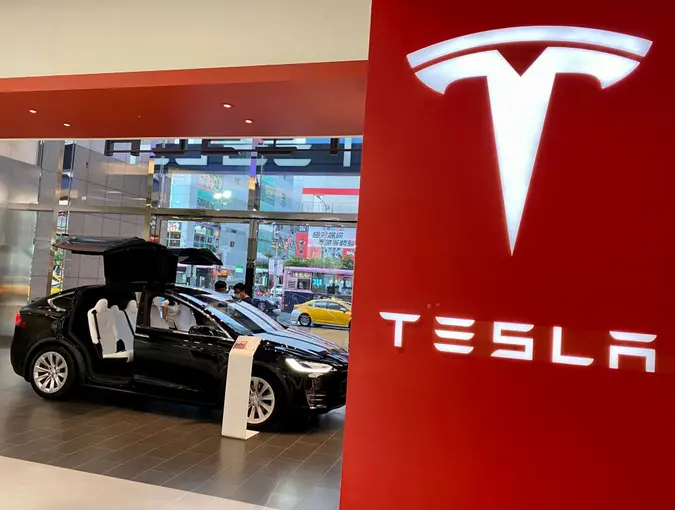 RITCHIE B TONGO/EPA-EFE/Shutterstock / RITCHIE B TONGO/EPA-EFE/Shutterstock
Tesla is set to enter the S&P 500 Monday, representing the largest stock ever to join the index both by rank and by absolute market capitalization. And the ripple effects are going to be almost unimaginably huge.
The electric car maker will replace Apartment Investment and Management Co., according to an S&P statement. "Tesla's inclusion will prompt the dozens of index funds that track the S&P to seek to purchase tens of billions of dollars of stock at Friday's closing price, in a bid to track the index as closely as possible," the statement reads.
See: 13 Cars That Are Bad News for TeslaFind: This Ultra-Rich Boys' Club Just Got Its 5th Member – Elon Musk
The index rebalancing–the change in the weighting of the companies in the index–is an important event as a lot of money is tied to passive investing– investments replicating indexes– through mutual funds or ETFs.
If

$TSLA

joins the S&P 500, Vanguard estimates $35-$40 billion worth of other companies would have to be sold to make room

"Assuming it's going to be added, it'll be an all-hands-on-deck type of trading" — @BW @Reganonymous https://t.co/9Qmr2sSMFT— Sarah Ponczek (@SarahPonczek) July 31, 2020
"Two unprecedented phenomena will be converging," Steve Sosnick, chief options strategist at Interactive Brokers, wrote in a recent note, according to CNBC. "The index has never added such an immensely large stock at the same time that options volumes and open interest are at record highs."
The Tesla addition could result in very high imbalances in demand for stock that could cause price dislocations and create a more volatile market, Sosnick said in the note. "There is a potential for massive market on close imbalances because this is the biggest stock entry ever.  There is an awful lot of money that will be sloshing around at that time," he said.
See: As Concerns of Tesla Overvaluation Pile Up, Elon Musk Receives Big Award
Find: How to Invest in the S&P 500
A report from Research Affiliates notes that from the beginning of 2020 to the announcement date, (November 16, 2020) Tesla's share price rose 400% from $83.67 to $408.09. "Most of that run-up occurred after the media began speculating in March about Tesla's likely addition to the index. From the announcement date through December 7, Tesla's share price rose another 49% to $608.32. That's an eightfold increase from its March low," according to the report.
The research report however also notes that a continuation of Tesla's 2020 share-price performance is vulnerable on several fronts, including that as a top 10 market-cap stock, the odds are against its remaining a top-dog stock entry on the index: The company has long been accused of being overvalued. 
More From GOBankingRates