Water Joins Gold and Oil as Wall Street's Next Precious Commodity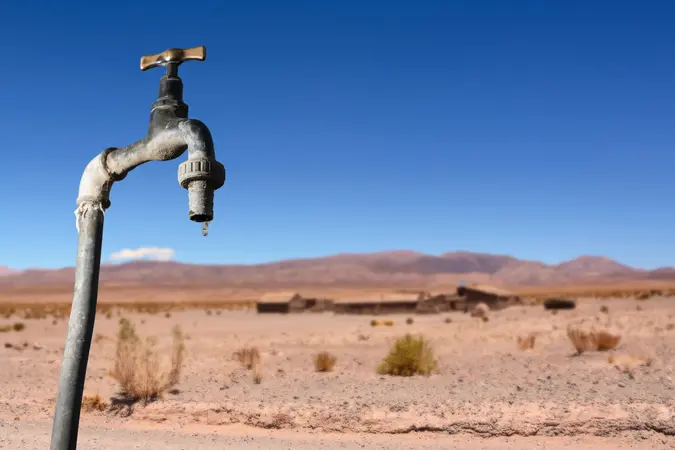 Angelo D'Amico / Getty Images/iStockphoto
America is running out of water and Wall Street is now taking bets on how future shortages will play out. This week, investors, farmers and municipalities were able to wager on the future price of water for the first time, trading under the ticker (NQH2O) on the Nasdaq Veles California Water Index. The futures, announced in September, are tied to California's $1.1 billion spot water market, last closed at 489.11 index points, equating to $489 per acre-foot.
See: How to Invest in GoldFind: In Spite of Recent Drops, Could Oil Be Headed for a Bullish Market?
Water stocks are not entirely new to investors. American Water, for instance, IPO'd back in 2008 — but water as a sheer commodity like oil, gold or wheat, has never been traded on Wall Street until now. Investors can now take a stake in this most essential liquid, a development that implicates a rather disconcerting promise: If you play the market right, you can get rich off the scarcity of the only thing that all life on earth needs to exist.
A recent study published in the journal Earth's Future and highlighted by Harvard University found that by 2071, almost half of the 204 fresh water basins in the country may fall short of meeting the monthly water demand. The projected shortage comes down to two key factors: increased demand as human population in the U.S swells; and diminished supply because of climate change. But shortages are already happening in many parts of the U.S.
See: The Cost of Climate Change in Every State
Find: Biggest Myths About Investing in Silver and Gold
This week alone there is extreme drought in parts of the High Plains and the Great Basin – making the future of water futures a tempting proposition to a certain kind of investor. However, Bloomberg's David Frickling argued this week that despite localized shortages, water is too prevalent to "make it" as a commodity. If you're curious about commodities trading, here's how to get started.