What Makes a Good Investment?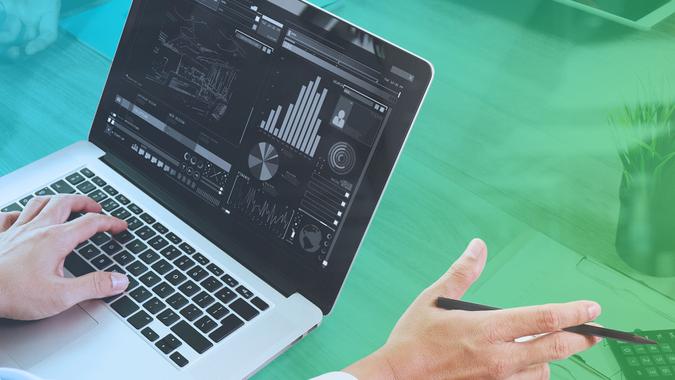 ESB Professional / Shutterstock.com
A good investment is one that can make a profit. But not all investments are appropriate for every investor. Depending on what you're looking for, a good investment can share some common characteristics, such as:
Safety
Predictable outcome or guaranteed return
In demand
Consistent earnings or payout
Easy to buy or sell
Undervalued
Defining your risk tolerance and investment objective are two good ways to help decide what's a good investment. For example, if you're a high-risk investor you might be able to tolerate a variety of good investments, which might earn higher yields. Here's a look at how to choose the best investments across different asset classes.
What Makes a Good Stock Investment
For conservative investors, blue chip stocks are good investments. Blue chips are well-established companies with long-term track records of consistent earnings, such as Johnson & Johnson. While stocks can be volatile, blue chip stocks fulfill many of the requirements of a good investment, which include reliable earnings, relative safety and long-term viability.
Some investors prefer stocks that are higher risk because they might gain a higher reward. Aggressive growth stocks, like Netflix, carry high valuations but also offer the opportunity for spectacular growth. These stocks are often in high demand, due to their tremendous growth rates, but the risk is that investors might sour on their high valuations.
What Makes a Good Bond Investment
Bonds are low-risk investments intended to generate income. In exchange for your principal, a bond issuer promises regular interest payments and the return of your money at maturity. Hence, the most important characteristic of a good bond is safety, in regards to both the income stream and principal. Many bonds are rated on a scale from AAA to D by outside rating agencies, like Fitch Ratings, and this can give you a good indication of the overall credit quality of the bond.
Another important factor to consider, with bond investments, is their length to maturity. The longer a bond's term, the more volatile it is when interest rates rise and fall. You're also locked into a given interest rate for a longer period of time. Although, longer-dated bonds tend to earn higher interest rates.
What Makes a Good Real Estate Investment
The old mantra "location, location, location" reflects the truism that well-situated real estate is in demand. Demand for properties keeps prices high and typically pushes them higher over time, so finding an available in-demand property is a good first step.
Finding a property that is undervalued is also a sign of a good investment because undervalues doesn't necessarily mean low-priced. Real estate values can exist in a variety of neighborhoods, including high-cost areas that are in demand as well as low-priced neighborhoods that are undergoing a transformation or growth. Other factors include local school quality, the ratio of local incomes to housing prices, neighborhood safety, amenities, demographic trends and long-term viability.
Remember, investing in real estate doesn't mean you have to buy a house. Real estate investment trusts, or REITs, are one of several other ways to invest in real estate.
What Makes a Good Mutual Fund Investment
For many investors, index funds like the S&P 500 index might be a good investment, as they offer exposure to 500 of America's largest companies in one package. For other investors, a good mutual fund that is more specific might be a better option. Some exchange-traded funds, for example, own stocks only in a single business industry.
The process of picking good mutual funds is like that of investing in stocks. Just like it's important to find out what funds hold stocks that are undervalued or which ones should have reliable growth going forward; for bond funds, you should find out which funds hold creditworthy companies that pay high interest without taking on too much risk.
Cost can also play an important role when it comes to picking good mutual funds. Some mutual funds charge expensive upfront fees, while others are no-load mutual funds; some mutual funds have high expense ratios, while others keep costs low.
Best Investments for You
Understanding how to make good investments involves more than just buying safe investments. When you learn how to start investing, you'll begin to understand how to find the right investment balance. A good investment is one that gives you the highest possible return. Whether it's real estate, stocks, bonds or mutual funds, with some research and due diligence, you'll be able to find good investments in any asset class.