Here's What AT&T's New Streaming Service Will Give You That Netflix Can't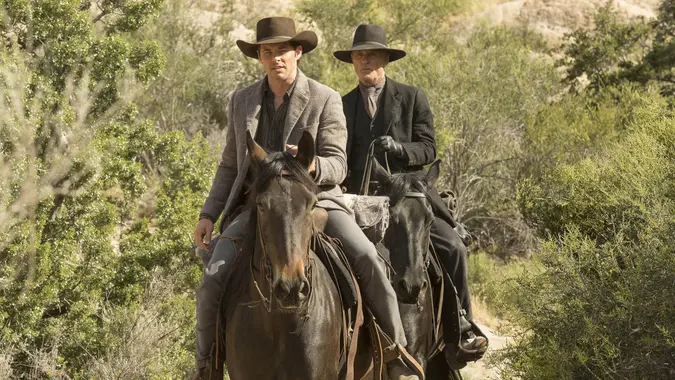 Bad Robot/Kobal/REX / Shutterstock.com
AT&T's streaming service will include Warner Brothers and HBO content.
It will compete with established streaming services such as Netflix, Hulu and Amazon Prime video.
Apple continues to search for its place in the streaming service market.
AT&T announced it will launch a streaming service in 2019, featuring content from HBO and other AT&T-owned properties such as Warner Brothers. The service will also include other Warner Media properties that AT&T acquired when it bought Time Warner earlier this year. The move capitalizes on the content AT&T acquired in the merger as well as its ownership of DirecTV, whose DirecTV Now streaming service lets users stream live TV.
Click to read about the best streaming devices, including Google Chromecast, Apple TV and Amazon Fire.
Here's What You'll Get With AT&T That's Not on Netflix
Warner Brothers movies and HBO original content will be available to subscribers of the new AT&T service. This content is not available on Netflix. These properties include Warner Brother movies such as:
Batman live action movies, including "Batman Returns" and "Batman: The Dark Knight"
DC Comics properties, including "Wonder Woman" and "Justice League"
New blockbusters such as "Crazy Rich Asians" and "A Star Is Born"
Also available on the new AT&T service, but not on Netflix, will be HBO original series, including:
"Game of Thrones"
"Deadwood"
"Ballers"
"Insecure"
"Entourage"
"True Blood"
"Sex in the City"
"The Sopranos"
Make Your Money Work Better for You
AT&T's price has not yet been set yet, but the company said it will be "compelling." Netflix charges $7.99 per month to watch on one screen at a time, $10.99 per month to watch on two screens at a time, and $13.99 per month for ultra HD streaming on up to four screens at a time. AT&T has not indicated whether it will discount the service to DirecTV subscribers or other AT&T customers, or how it will compare with HBO subscription pricing.
Also See: Tips and Tricks to See All the Movies You Want — On the Cheap
Apple and Disney Also Plan to Enter the Digital Video Market
Apple will launch a new digital video service that will provide content at no charge to people who own Apple devices. The service will also offer subscription channels such as HBO and Starz. Apple has been trying to enter the TV and video streaming market with its Apple TV, which has had issues finding a foothold in the market.
Check Out: Wells Fargo and AmEx Now Give You Triple Points Just for Watching TV
With AT&T using Warner Brothers and HBO to challenge Netflix, and Hulu offering HBO as well, the competition in the streaming digital space is heating up. Disney, which now owns more than half of Hulu, has announced its own streaming service to debut at about the same time as AT&T's offering. Regardless of who comes out on top in the long term, consumers could benefit from the increased competition.
Click to keep reading about what $1,000 invested 10 years ago in Netflix, Apple and others would be worth today.
More on Entertainment and Business
Make Your Money Work Better for You