These CEOs Really Earn Their High-Price Salaries

7 min Read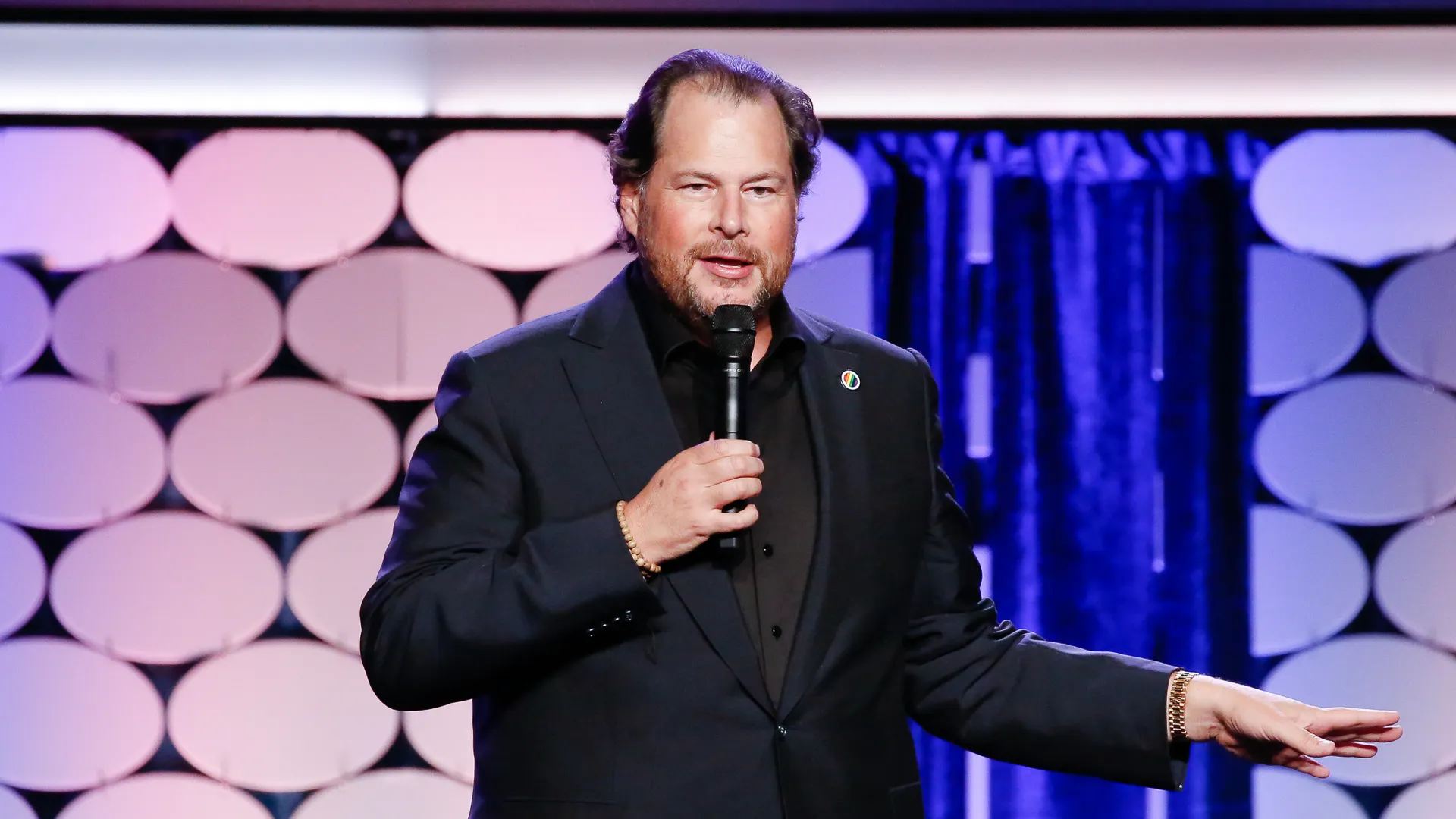 Whether CEOs actually earn their compensation might be up for debate, but there's no denying top CEOs at big companies are making a fortune. According to a study by the Economic Policy Institute, the largest firms in America shelled out an average of $15.6 million per year in CEO pay in 2016. Though most workers would gladly accept the base salaries of the typical corporate CEO, a large chunk of their compensation comes from equity awards, including stock awards and stock options.
Every year company review site Glassdoor names the highest-rated CEOs of the year, based on anonymous employee feedback. Click through to see how much some of the CEOs on Glassdoor's list made, based on required SEC filings for publicly traded companies gathered from Salary.com. This list is just a snapshot of popular CEO salaries; highly rated private company CEOs who haven't disclosed their pay aren't included, and neither are CEOs like Mark Zuckerberg and Elon Musk, who have elected to draw only a token wage. What these CEOs have in common, besides their high salaries, are traits that investors look for.
Make Your Money Work Better for You
Benno Dorer, Chairman and CEO of Clorox
Total Compensation: $8.22 million
Benno Dorer took home total compensation of $8,223,892 for serving as CEO and chairman of Clorox in 2016. He became CEO in 2014 and was appointed chairman in August 2016. Clorox sells a variety of consumer and professional cleaning products, including the bleach that bears its name. Other well-known brands include Pine-Sol, Liquid-Plumr and Kingsford. Dorer's base pay was less than $1 million, but he made almost $2.5 million in bonuses as well as nearly $5 million in stock awards and options and other compensation. Employees are especially happy with his efforts to strike a work-life balance for workers, they say in their Glassdoor reviews.
Get Ideas: 10 Best and Worst Jobs for Work-Life Balance
Michael F. Mahoney, President and CEO of Boston Scientific
Total Compensation: $11.74 million
Michael Mahoney was named president of Boston Scientific in 2011 and took over as CEO a year later. For his efforts, he earned $11,744,453 in total compensation in 2016. His pay included just more than $1 million in base salary, about $2.3 million in non-equity bonuses, and more than $8.2 million in equity bonuses and other compensation. Boston Scientific is a medical research company whose products treat about 24 million patients per year in more than 100 different countries. Employees praise the company's work-life balance as well as its generous benefits in their Glassdoor reviews.
Jensen Huang, Founder, President and CEO of Nvidia
Total Compensation: $12.19 million
Jensen Huang founded technology company Nvidia in 1993 and has served as president and CEO since its inception. The company invented the graphics processing unit and has become a leader in the computer graphics industry. Huang received a base pay of just under $1 million for the 2017 fiscal year. He earned $2 million in non-equity bonuses and nearly $9.2 million in stock options and other compensation. Harvard Business Review named him No. 6 among the top-performing CEOs in the world in 2016. Nvidia employees praise the cutting-edge technology they get to work on, along with flexible hours — at least in some departments — in their Glassdoor reviews. Nvidia is also one of the coolest stocks to invest in.
Make Your Money Work Better for You
Brian Halligan, Founder and CEO of HubSpot
Total Compensation: $1.51 million
Brian Halligan co-founded Hubspot in 2005 and has served as its CEO ever since. HubSpot provides marketing and sales software programs to help businesses with client development and management. Halligan's 2016 compensation included a base salary of just less than $200,000. He received about $290,000 in bonuses and non-incentive compensation, more than $918,000 in stock awards, and another $300,000 in options for a total compensation of $1,511,837. HubSpot employees rave about the flexibility of working from home when needed and the work-life balance at the company under Halligan, according to their Glassdoor reviews. They also praise a culture that encourages employees to motivate and train each other.
Steven Beauchamp, CEO of Paylocity
Total Compensation: $5.6 million
Steven Beauchamp has served as CEO of Paylocity since 2007, when he joined the company after working for Paychex. His employees like the work culture he has instilled at Paylocity, they say in their Glassdoor reviews. Their ability to work remotely on a regular basis doesn't hurt, either. For 2016, Beauchamp brought home a salary of $470,833 and non-equity bonuses of $570,000. Stock awards reached more than $4.5 million for the year, helping to bring his total compensation to $5,598,249. Paylocity is a leader in workforce and capital management software that helps businesses track time worked, benefits and time management.
Brad Smith, President and CEO of Intuit
Total Compensation: $18.79 million
Unlike many other CEOs, Brad Smith didn't start at the very top at Intuit. He joined the company in 2003 and worked various executive positions before advancing to president and CEO in 2008. At Intuit, workers appreciate the great benefits the company provides as well as the work-life balance it offers, they say in their Glassdoor reviews. Smith's total compensation in 2016 included a $1 million salary and more than $2.3 million in non-equity bonuses. He also received more than $11.5 million in stock awards and about $3.9 million in stock options, making his total compensation $18,788,385. Intuit is best known for its finance and tax software, including TurboTax and QuickBooks. TurboTax can help you find tax loopholes that could save you thousands.
Make Your Money Work Better for You
Marc Benioff, Founder, Chairman and CEO of Salesforce.com
Total Compensation: $13.17 million
Marc Benioff founded Salesforce in 1999 after working at Oracle for 13 years. He has grown Salesforce into the largest customer relations management software company in the world, providing a pay-as-you go model for enterprise software. In addition to the strong work-life balance Salesforce promotes, employees also sing the praises of the 1-1-1 model created by Benioff in their Glassdoor reviews, in which the company donates 1 percent of its profits, products and employee time to charitable causes. In 2016, Benioff brought home $1.55 million in base pay, $3.1 million in non-equity bonuses, more than $4.3 million in stock awards, over $2.8 million in stock options, plus almost $1.3 million in other compensation to bring his total to $13,170,047.
Sundar Pichai, CEO of Google
Total Compensation: $199.72 million
The restructuring from Google to Alphabet hasn't stopped the company from raking in the dough, or sharing it with its top brass. While Sundar Pichai earned $650,000 in base pay in 2016, he received stock awards of nearly $199 million. Pichai started working for Google in 2004 and was named CEO of the company 11 years later, when Alphabet became Google's parent company. He joined the company's board of directors in 2017. Alphabet's holdings include not only Google, but also other tech companies such as Waymo, Nest Labs and DeepMind. Alphabet's employees give high marks to the company's flexible hours as well as perks like free food and parking in their Glassdoor reviews. Those are just some of the favorite perks Google and other top companies offer.
Oscar Munoz, CEO of United Airlines
Total Compensation: $18.72 million
Oscar Munoz became United's CEO in 2015 after serving on the board of directors of parent company United Continental Holdings. United is known for its extensive network of global routes. It serves 339 different airports worldwide as of 2017 and flies to 50 different countries. In 2016, Munoz's compensation reached $18,720,548. Only about $1.2 million came from his base salary. Most of the rest came from stock awards, bonuses and incentives. United's employees tout the company's excellent pay and benefits in their Glassdoor reviews, including flight benefits to United's many destinations.
Make Your Money Work Better for You
Shantanu Narayen, Chairman, President and CEO of Adobe Systems
Total Compensation: $20.03 million
Shantanu Narayen has been president of Adobe Systems since 2005 and added the role of CEO two years later. In 2017, he also became the company's chairman. Adobe Systems is a software firm that offers products and services in the digital media, marketing and print and publishing spaces. Adobe employees sing the praises of the company's work-life balance culture in their Glassdoor reviews, as well as great benefits. Narayen's 2016 base pay was just over $1 million, and he received non-equity bonuses of $1.3 million and $17.6 million in stock awards for a total of $20,035,334.
About the Author