How Much Is Chase Worth?
Learn about Chase Bank's market performance before investing.
JPMorgan Chase is one of the largest banks in the world, commanding more than $2.5 trillion in assets. It is also the largest bank in the U.S. and as such plays a significant role in the country's economy as a nexus for investing, trading and banking. Take a look at Chase's market performance to help you decide if you should invest in the biggest bank in America.
Click here to learn about the best features of the largest U.S. banks.
What Chase Is Worth
Chase Share Price, 52-Week Range
$86.61-$119.33
Chase Market Cap, 52-Week Range
$294.9B-$406.3B
2017 Revenue
$94.3B
2017 Profit
$24.4B
GOBankingRates' Evaluation of
Chase Net Worth
$424.1B
All information on 52-week range accurate as of June 22, 2018.
About Chase
Headquarters
New York City
Year Founded
2000
CEO Jamie Dimon Net Worth
$1.25B
Chase Market Cap Range: $294.9B-$406.3B
Market caps represent the aggregate value of a company's stocks. You can determine how investors assess a company based on the dollar amount at which its stocks are trading.
Chase's market cap range might reflect its strong consumer value as the country's largest bank. Chase stock has been trending steadily upward since 2014, but it experienced an especially large jump in value between 2017 and 2018.
Learn About: The Top Investment Banks
Chase Net Worth: $424.1B
Although market cap gives you a clear sense of what the market values a company at, it is subject to change from prospective and current investors' activity, resulting in hour-by-hour changes. The GOBankingRates Evaluation of company net worth, however, is a calculation based on more concrete, measurable figures like assets and revenue. It's a more conservative valuation, taking into account only full-year profits and revenue from the last three years and the company's assets and debts.
Based on Chase's revenue and profits from the last three years, its net worth is just over $424 billion.
Chase Could Save Under Tax Cuts but Faces a Big Fine
JPMorgan Chase is among the banks benefiting from the Trump administration's tax cuts. In April 2018, the Associated Press reported that the six big Wall Street banks in the U.S. saved at least $3.59 billion in taxes the previous quarter. Not that Chase necessarily needs the help, and its stock value shows it; had you put away $1,000 in this stock 10 years ago, it'd be worth more than $2,600, CNBC reported in May 2018.
Still, investors might want to note the bank's ethics and consequences it is facing from some business decisions. The Commodity Futures Trading Commission fined Chase $65 million for "allegedly attempting to manipulate the International Swaps and Derivatives Association Fix benchmark," reported MarketWatch in June 2018.
Perks of Banking With Chase: JPMorgan Chase Makes Free Investing App More Like Amazon Prime
Chase's Products
Chase Bank offers its members products such as savings accounts, certificates of deposit, checking accounts, a variety of loans and credit cards. Customers with Chase credit cards can get competitive perks along with their credit line, such as cash rewards and promotional 0% APRs, depending on creditworthiness. Additionally, the bank offers investment products as well as business banking services.
The company's range of products and services combined with its mobile banking and payment options — such as Chase QuickPay with Zelle and Chase Pay — demonstrate how the bank is keeping up with its top competitors in terms of its offerings. It's also exploring how it can be a fintech leader, however. JPMorgan Chase has been introducing clients to an artificial intelligence-based assistant that it hopes will be able to answer its business clients' queries or even anticipate their needs, according to CNBC.
Keep Reading: 8 New Banking Technologies You'll See in the Next 5 Years
Chase's CEO and Company Footprint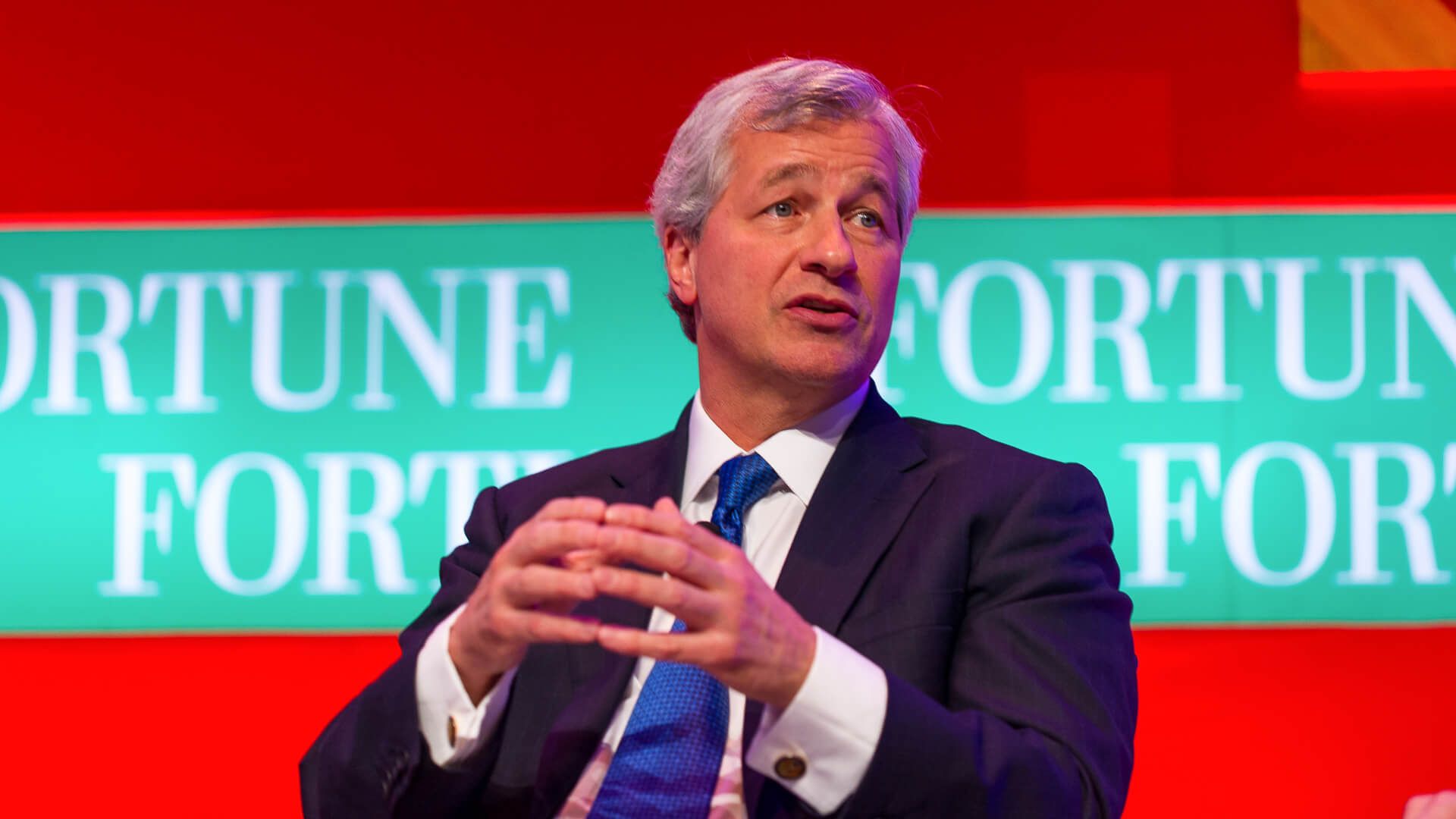 JPMorgan Chase CEO Jamie Dimon also sits on its board of directors. He graduated from Tufts University and received his master's from Harvard Business School. Despite leading one of the largest banks in the world, he prioritizes JPMorgan "literally last," according to a 2017 interview with CNBC's "Squawk Alley," while putting family and country at the top of his list.
Are You a Fellow Alumnus? Where These 51 CEOs Went to College
Chase employs over 250,000 people and has a presence in over 100 markets, according to its website. Chase Bank locations include more than 5,100 branches and 16,000 ATMs nationwide. The company's assets total $2.6 trillion, according to its website.
More on Business
Methodology: The GOBankingRates Evaluation assesses a company's net worth based on the company's total assets, total liabilities, and revenue and net income from the last three years. Base value is established by subtracting total liabilities from total assets from the company's last full fiscal year. Income value is established by taking the average of the revenue from the last three full fiscal years, 10 times the average of the net profits from the last three full fiscal years, and then calculating the average of those two figures. The final GOBankingRates Evaluation number is the sum of the base value and the income value.
Editorial Note: This content is not provided or commissioned by the bank advertiser. Opinions expressed here are author's alone, not those of the bank advertiser, and have not been reviewed, approved or otherwise endorsed by the bank advertiser. This site may be compensated through the bank advertiser Affiliate Program.