NRA Files for Bankruptcy Amid Record Firearms Sales, Says Its Financial Condition Is at 'Its Strongest'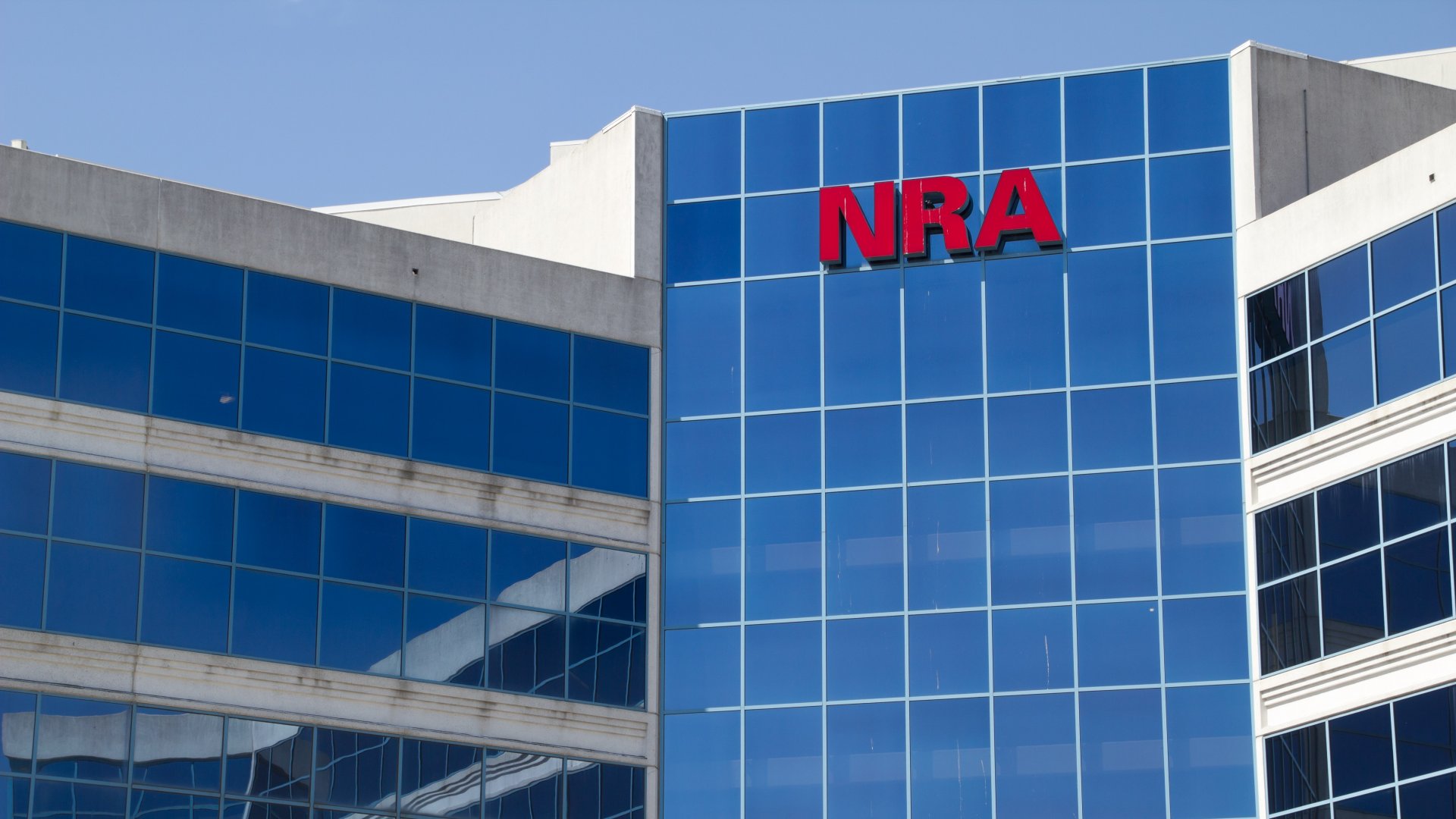 dsmoulton / iStock.com
The National Rifle Association filed for bankruptcy last week, while saying on the same day that it was in "its strongest financial condition in years," according to a statement in a Q&A posted on its website after the filing. At the same time, gun buying has been in a frenzy in 2020, spiking especially since Democrats won the election.
See: Robinhood Blocks Traders on Reddit and Beyond from Buying GameStop Stock – Make Sense of the Market Mayhem
Find: 13 Companies Paying Execs Millions as They Declare Bankruptcy and Slash Jobs
The gun lobby association filed Chapter 11 petitions in the United States Bankruptcy Court for the Northern District of Texas on Jan. 15. This comes on the heels of several turbulent months which included leadership shakeups, with the departure of NRA president Oliver North amid allegations of corruption.
In addition, New York Attorney General Letitia James filed a lawsuit against the NRA last August, charging the organization with illegal conduct "because of their diversion of millions of dollars away from the charitable mission of the organization for personal use by senior leadership, awarding contracts to the financial gain of close associates and family, and appearing to dole out lucrative no-show contracts to former employees in order to buy their silence and continued loyalty," according to a statement on the AG's website.
Sponsors of
In return, the NRA said it was "dumping New York," where it had been incorporated for 150 years, "a state where elected officials have weaponized the legal and regulatory powers they wield to penalize the Association and its members for purely political purposes."
See: Enron and the 24 Other Most Epic Corporate Downfalls of All Time
Find: 28 CEOs That Have Saved or Sunk Major Corporations
Instead, the NRA said it was organizing its legal and regulatory matters in an efficient forum, electing to "reincorporate the Association in the State of Texas – home to more than 400,000 NRA members and site of the 2021 NRA Annual Meeting in Houston," according to a statement on the organization's website.
In the past 12 months, 21 million background checks were conducted for the sale of a firearm, a 60% increase compared to 2019's totals of 13.2 million, according to the National Shooting Sports Foundation, a firearm industry trade association.
The NSSF also estimates that 8.4 million people bought a firearm for the first time in 2020, representing 40% of all purchases.
See: Guns and 32 Other Things You Definitely Do NOT Need to Buy During the Coronavirus Pandemic
Find: Fraud Allegations at Nikola and 24 More Shocking Money Scandals
In December alone and following the election results, the FBI reported 3.9 million firearms background checks — the most ever recorded in a single month.
In terms of the NRA's bankruptcy move, James said in a tweet that the "NRA does not get to dictate if and where they will answer for their actions. We're looking forward to holding the NRA accountable." The comment followed the ruling in her favor last week when Judge Joel Cohen of the New York County State Supreme Court ordered that the case be permitted to continue in a Manhattan court and not be moved to an Albany court or dismissed outright, according to the AG's website.
See: 2020's Biggest Bank Scandals
Find: 2020 in Review: Iconic US Businesses That Filed for Bankruptcy
Several legal experts are also calling on the NRA's legal move. Irve Goldman, a bankruptcy lawyer at Pullman & Comley, said in an article posted on the firm's website that the NRA's Chapter 11 filing in Texas raises "a number of vexing problems," including whether Texas was a proper venue for the case, and whether the NRA's Chapter 11 case could be subject to dismissal as a "bad faith" filing.
Sponsors of
"Since August 2020, the NRA has been embroiled in litigation with the State of New York, which is seeking to dissolve the NRA's corporate existence based on what it alleges is the looting and waste of corporate assets, fraud and breaches of fiduciary duty by its CEO, Wayne LaPierre, and those under his control," Goldman writes. "There are companion claims to recover from the individuals who are alleged to be responsible for the corporate wrongdoing. The NRA's motion to dismiss the action was denied by the New York Supreme Court on January 21, 2021."
More From GOBankingRates: