Airbnb and 14 'Unicorns' That Aren't Worth as Much as You Think

8 min Read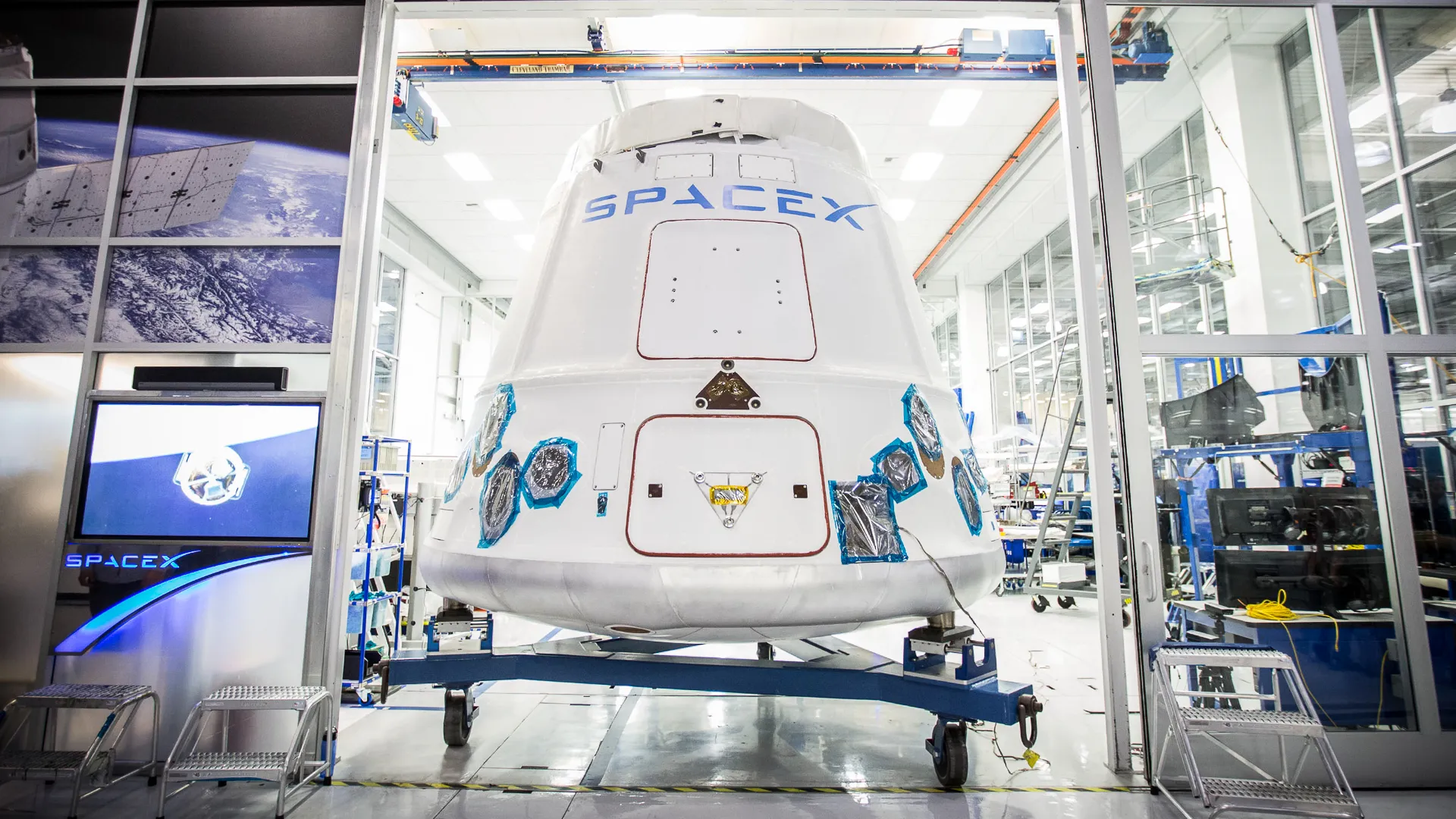 Unicorn startups — or startups with a reported valuation above $1 billion — have become so ubiquitous that a 2017 report by Stanford professor Ilya A. Strebulaev and University of British Columbia professor Will Gornall estimates that their combined valuation totals over $700 billion.
Despite the investing hopes of the overzealous venture capitalists who created this trend, Strebulaev and Gornall's study reveals a startling truth: A venture-capital-backed company's post-money valuation — which Strebulaev and Gornall define as the most recent price per share multiplied by the number of common shares — is absolutely not equal to its equity value.
Because venture-backed unicorns issue all kinds of different shares with different terms, we can't assume the same value for all shares as we can for public companies with one class of share. This trend leads to a startling number of companies with an increasingly high overvaluation, or a stock price that's not justified by earnings outlooks or a price-earnings ratio. You might be shocked when you recognize more than a few names on this list.
Make Your Money Work Better for You
Lyft
Post-money valuation: $5.5 billion
Fair value: $4.9 billion
Overvaluation: 11 percent
Often viewed as the good-guy foil to Uber's famously shady dealings, Lyft has raised more than $4 billion in total funding, with private equity rounds popping up as recently as December 2017.
Though capitalizing on Uber's many public stumbles has helped Lyft grow, the company was still estimated to lose about $130 million in the first quarter of 2017, a period in which it was reportedly seeking to lift its valuation to $6 billion by raising even more funding.
Uber
Post-money valuation: $68 billion
Fair value: $60.6 billion
Overvaluation: 12 percent
As a percentage, Uber's overvaluation is hardly worse than Lyft's, but consider that its post-money valuation is a staggering $68 billion — and just about any percentage of overvaluation becomes a scary prospect.
The one-time Silicon Valley darling lost a record-setting $1.46 billion in the third quarter of 2017, following losses of $1.06 billion in the second quarter. Worse, public offerings aren't expected to hit until 2019.
Through the Roof or Up in Flames? Where IPOs of the Past Decade Are Now
Airbnb
Post-money valuation: $30 billion
Fair value: $26.1 billion
Overvaluation: 15 percent
Unlike Uber, mega-unicorn Airbnb finally entered the realm of profitability in the second half of 2016. By that time, it had already raised over $3 billion in venture capital.
A unicorn among unicorns, and one of the most anticipated IPOs of 2017, Airbnb still has virtually all of this funding in the bank as it seeks new investments and acquisitions. Profits are expected to rise to over $3 billion by 2020.
Social Finance
Post-money valuation: $3.6 billion
Fair value: $2.8 billion
Overvaluation: 27 percent
SoFi's current controversy shows just how quickly the tides can turn on unicorn investments. In August 2017, then-CEO Mike Cagney told investors that an initial public offering was "in the not-so-distant future." By September, he had resigned from the company, embroiled in the swath of sexual harassment claims sweeping over Silicon Valley.
Quickly following the news, Bloomberg reported that the one-time "bank killer" was managing just $12 million in assets in its wealth management unit, which — along with its life insurance unit — was far below quarterly targets.
Make Your Money Work Better for You
Pinterest
Post-money valuation: $11.4 billion
Fair value: $9.5 billion
Overvaluation: 19 percent
Despite the growing alarm over unicorn startups, Pinterest seems to be fulfilling the promise of its $11-billion-plus valuation. In 2016, the photo-sharing site brought in $300 million in revenue. According to a 2017 Recode report, the company is targeting $500 million in revenue for 2017, an increase of at least 67 percent.
Instacart
Post-money valuation: $2 billion
Fair value: $1.6 billion
Overvaluation: 23 percent
Like Pinterest, Instacart has been able to overcome the unicorn doom and gloom, reaching profitability in 10 of its markets in early 2016, a time in which it had a $2 billion valuation.
According to CNBC, both the Food Marketing Institute and Nielsen expect the online grocery market to grow at a compound annual rate of nearly 20 percent through 2025. And Instacart's early footing puts it in an enviable position.
However, Amazon's recent acquisition of Whole Foods and its AmazonFresh service prompted Silicon Valley investor Semil Shah to tell TechCrunch that "there is a huge shark in the lagoon." For Instacart, the battle against Amazon could be for life or death.
OpenDoor
Post-money valuation: $1.1 billion
Fair value: $0.8 billion
Overvaluation: 36 percent
By March 2017, OpenDoor — a real estate service that generates a price point for your home and then offers to sell it for a convenience fee — had generated more than $300 million in equity with one hand while taking on $500 million in debt with the other. This risky model prompted The New York Times to dub the company the poster child for Silicon Valley's "fat startup" model.
WhatsApp
Post-money valuation: $2.7 billion
Fair value: $1.7 billion
Overvaluation: 58 percent
With a price tag nearly quadruple that of Instagram and Oculus, WhatsApp remains Facebook's costliest acquisition — and by a huge margin.
In spite of reaching more than a billion users in 2016, the Menlo Park-based messaging app lost $312 million on $23 million in revenue over the 12 months preceding July 2017. As CFA Evan Niu wrote for The Motley Fool, there's "hardly any book value to speak of, which is why nearly all of the purchase price was assigned to goodwill and net intangible assets."
Make Your Money Work Better for You
SpaceX
Post-money valuation: $10.5 billion
Fair value: $6.6 billion
Overvaluation: 59 percent
Elon Musk's spacecraft company operates on tiny profit margins to undercut the competition's costs. The volatility of making rockets shows in this case. When SpaceX's Falcon 9 rocket exploded in 2015, it cost the company $260 million, losing money after two years of operating at a profit, reports The Verge.
The Verge calls the company's plans to return to profitability in 2017 "galactically optimistic," and Musk doesn't plan to go public until 2024 at the earliest.
Learn From the CEO: Elon Musk's Best Tips for Aspiring Entrepreneurs
Silver Spring Networks
Post-money valuation: $2.9 billion
Fair value: $1.6 billion
Overvaluation: 80 percent
Compared with other unicorns, the venture capital funding of energy-efficiency company Silver Spring Networks appears modest, raising only $373.4 million between 2006 and 2013. However, its modest profits might contribute to the company's 80 percent overvaluation rate.
For the fourth quarter of 2016, the company made $66.3 million in revenue — down more than $130 million from the previous year — with a $37.8 million cost of revenue. In September 2017, energy tech and services company Itron stepped in to acquire the company for $830 million.
Zoom
Post-money valuation: $1 billion
Fair value: $0.5 billion
Overvaluation: 107 percent
Zoom, a platform for business video conferencing, entered the billion-dollar unicorn club in early 2017. And its ascent has been very, well, unicorn-y.
Between 2011 and 2017, Zoom raised $145 million worth of funding — $100 million of that funding came from Sequoia Capital, a VC firm with more than 175 investments in companies such as Zomato, Reddit and Houzz.
Before that huge injection of funds, Zoom had hung onto all of its $30 million Series C funding for two years. We'll have to wait and see how the Sequoia-fueled expansion affects the company's spending practices moving forward.
Square
Post-money valuation: $6 billion
Fair value: $2.3 billion
Overvaluation: 165 percent
Unlike many private Silicon Valley companies, Square is a publicly traded company. And, it's one of the stocks that went up by more than 100 percent in 2017. Still, the mobile payment company's stock experiences overvaluation.
For instance, in July 2017, Seeking Alpha reported that Square shares were overpriced by about 3.9 percent. However, this sort of overvaluation is not necessarily a red alarm for investors. According to Wappinger Capital Research's Eric Mason, "the sensitivity of Square's share price suggests that there is a distinct and present likelihood of value stabilization in the next couple of quarters."
Make Your Money Work Better for You
SolarCity
Post-money valuation: $1.9 billion
Fair value: $0.7 billion
Overvaluation: 172 percent
Speaking of overvalued stock, SolarCity got slapped with a dishonorable distinction in early 2017 when The Motley Fool listed its parent company, Tesla, as one of the three most "ludicrously overvalued stocks on the market."
Tesla's ambitiously wide-reaching endeavors, which range from SolarCity's solar panels to Tesla-branded Model 3 cars, is becoming notoriously unprofitable. Despite a 79 percent increase in fourth-quarter 2016 revenues, for instance, SolarCity's parent company reported an adjusted net loss of $106.6 million.
Uptake
Post-money valuation: $1.1 billion
Fair value: $0.4 billion
Overvaluation: 187 percent
Uptake is an internet-of-things-focused creator of productivity software based out of Chicago. Recent fundraising efforts put the company in a unique position. Uptake illustrates that the zealous venture capital investments that create unicorns are quickly spreading beyond California.
In February 2017, Groupon co-founders Brad Keywell and Eric Lefkofsky took in $90 million in a Series C round, nearly twice Uptake's Series B funding. In late November 2017, the trend continued to spike upward when VC firm Baillie Gifford kicked in $117 million.
Uptake joins fellow Chicago-based lender Avant as one of two U.S.-based non-coastal unicorns. Are these two the start of a new trend in venture capital?
Roku
Post-money valuation: $1.5 billion
Fair value: $0.5 billion
Overvaluation: 191 percent
Roku presents an interesting case for overvalued unicorns. At the time of Strebulaev and Gornall's report, the streaming box maker was a private company. Buy the time the company released its first financial report as a publicly traded entity in November 2017, the picture got a lot brighter.
Roku shares shot up by as much as 28 percent after the company announced it had generated $124.8 million in revenue during the third quarter, besting popular analyst predictions of about $110 million.
About the Author