As Sale Looms, What Keeps People Going to JCPenney?

4 min Read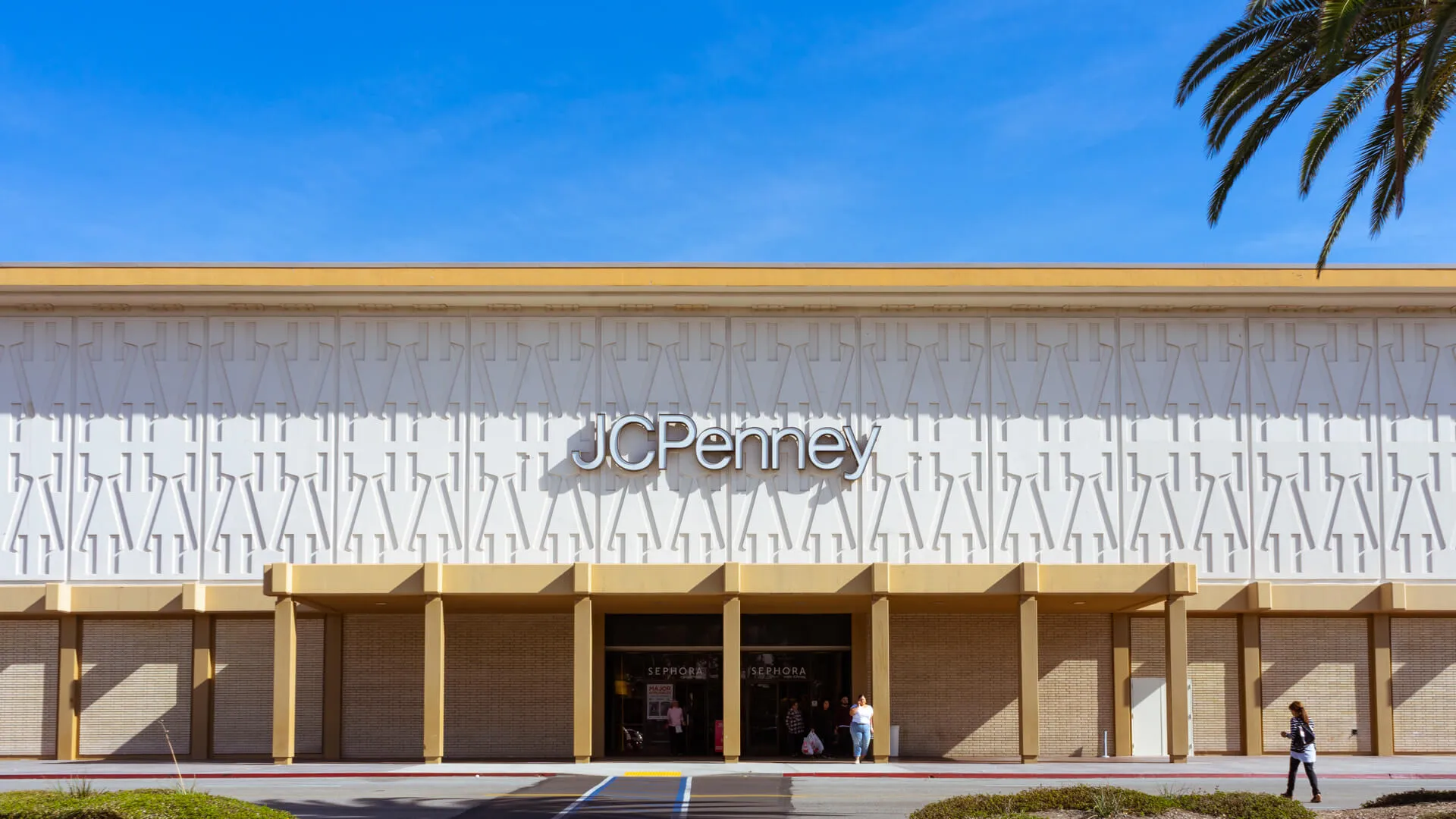 The fate of JCPenney currently remains a mystery. The department store filed for bankruptcy in mid-May as the coronavirus pandemic proved to be a final nail in the coffin for a company that had already been struggling. At the time, JCPenney announced that it would be closing an undisclosed number of locations while undergoing a financial restructuring plan that would allow the company as a whole to stay in business.
Five months later, no resolution has been reached in bankruptcy court. It's still unclear if the department store will end up being sold or liquidated. A deal to sell the chain to two mall real estate operators — Simon and Brookfield — and several private equity buyers that would have kept most JCPenney stores open has hit a number of roadblocks. And things are even more complicated as the department store gears up for the upcoming holiday shopping season, with suppliers unsure if it's in their best interest to sell to a company that may never be able to pay them for their merchandise.
For now, though, JCPenney is operating as if it's business as usual — and many consumers seem to be happy about that. Here's why shoppers keep returning to the troubled department store.
Last updated: Oct. 21, 2020
Make Your Money Work Better for You
It's a One-Stop Shop
"JCPenney was that go-to retailer where shoppers could find just about everything in one place and at low prices," money-saving expert Andrea Woroch said. "They always offered coupons so you felt like you were getting a great deal any time you shopped. For older generations who still appreciate shopping in person, JCPenney offers a wide selection of merchandise at a great value, and this is what keeps people shopping at this retail chain."
It Has Nostalgic Appeal
JCPenney opened its first store in Kemmerer, Wyoming, in 1902. By 1973, it had expanded to over 2,000 locations. Given the store's long history, some consumers may keep going back because it feels nostalgic.
"Visited our local J.C. Penney store again today since they're going to be closing down on Sunday," freelance writer Greg Brian tweeted on Oct. 15. "Took pics inside since I practically grew up at this location."
You Can Always Find New Items on Sale
"JCPenney's deals run the gamut from clothing to kitchen gadgets to luggage," Woroch said. "The sales are constantly rotating, so it's a good idea to always review their current offers to see what's on sale."
One customer, Hannah Marie, tweeted that she was able to purchase an entire outfit — including a handbag — worth $145 for just $20.64.
"Keep your eyes open for deals & coupons & clearance sales, peeps!" she wrote. "It's amazing what you can buy for cheap!"
It Offers Price-Matching
Consumers likely appreciate that they never have to worry about overpaying when they shop at JCPenney.
"If there's something you're eyeing at a competitor, always check JCPenney to see if they can beat the price," Woroch said. "If JCPenney's price is higher, ask for a price match. The sweet thing about this is that you can use their widely available coupon codes on top of a price match to squeeze out additional savings."
Make Your Money Work Better for You
It's Made It Easy To Shop Online
Although JCPenney is closing roughly 100 locations, Forbes reported, it has made it easy for shoppers to find great deals online. This will be especially handy during the upcoming holiday shopping season.
"Generally speaking, there is a huge push for online sales across the retail landscape and JCPenney is in a particular position to focus on this in order to move more merchandise, especially since many of their brick and mortar locations have closed," Woroch said. "With the fate of JCPenney up in the air, the retailer is operating as business usual, even offering new customer features to make online ordering a breeze such as contact-free curbside pickup and a new, two-hour buy online, pick up and go [option]."
More From GOBankingRates
About the Author