Amazon, Facebook and More Companies That Went Remote in 2021

6 min Read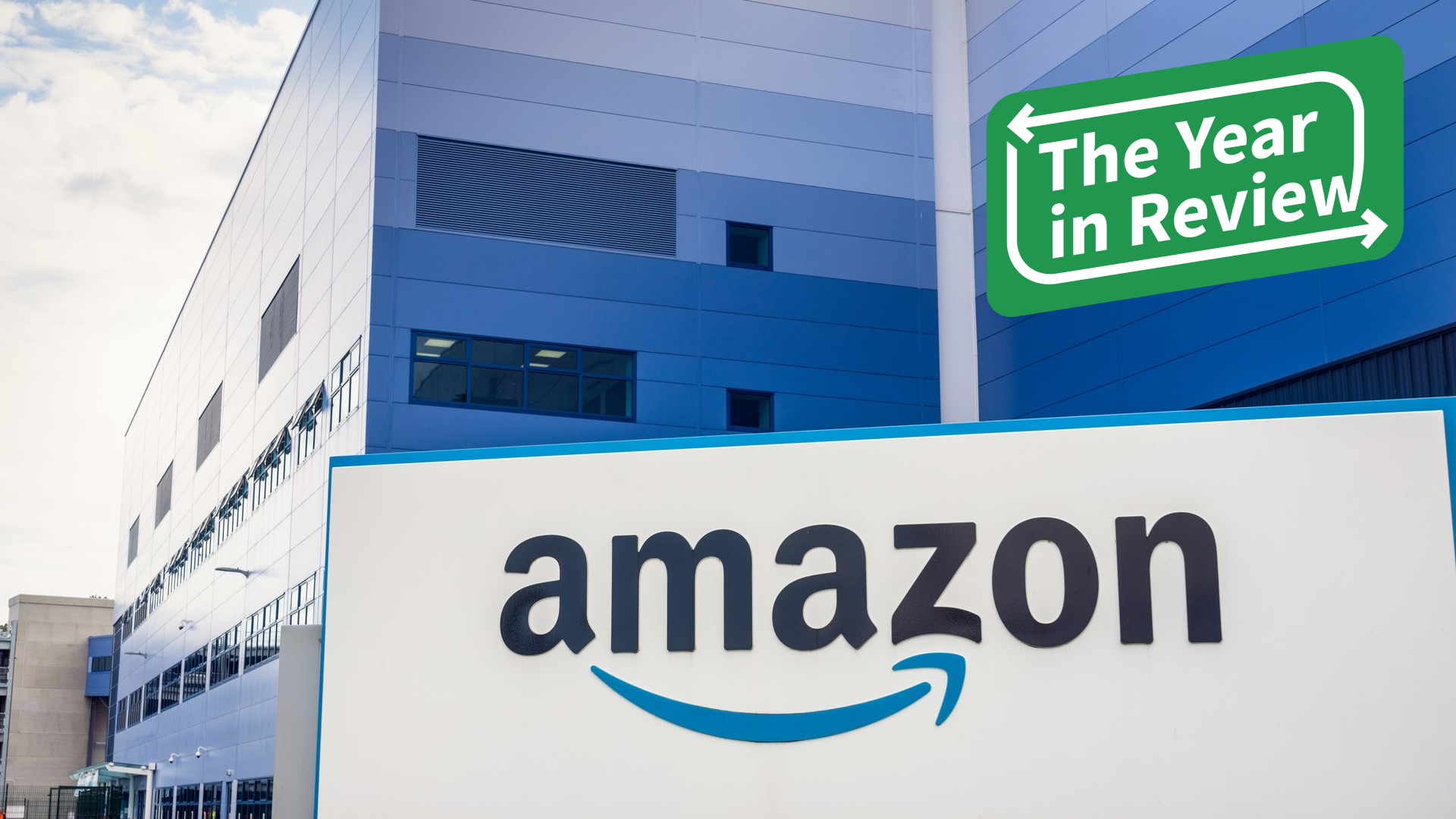 Make Your Money Work Better for You
1. Amazon
Amazon, a company that now employs more than 1 million people worldwide, said in October that it would allow its employees to work remotely at least some of the time. As of now, the company has a date of Jan. 3 set for employees to once again come into the office regularly. The company said it expects some teams will return to the office; of course, some employees, such as hardware engineers, don't have the option to work remotely.
Also See: Coronavirus Has Made These 100+ Brands More Valuable Than Ever 
2. Apple
The tech giant based in Cupertino, California, announced last spring that employees would have the option to work remotely two days per week, starting in September. That start date then was pushed to Feb. 1. The policy is more restrictive than competitors' policies; it requires employees to be in the office on Monday, Tuesday and Thursday. Employees can then work remotely on Wednesday and Friday, with manager approval.
3. JPMorgan Chase
The largest bank in the country is having some of its employees work from home on a rotating basis, although CEO Jamie Dimon has at times been against the idea. Nevertheless, JPMorgan Chase is allowing up to 30% of staff to work from home on a rotational basis in light of the pandemic. Dimon said some employees will work from home part of the time — two days in the office, three days out.
Read More: These Are the Best Banks of 2021 – Did Yours Make the Cut?
4. Microsoft
Microsoft now has a more flexible work schedule, allowing most roles to be remote "less than 50 percent" of the time, the company noted in a blog post. In addition to allowing remote work, it also recognizes the need for flexibility of work hours. The company also will allow employees to relocate and will provide relocation assistance with manager approval.
Learn More: 5 Startup Tech Companies Changing the Scope of the Industry
Make Your Money Work Better for You
5. Verizon
Verizon told 90% of its employees to work from home at the start of the pandemic, out of an abundance of caution. It has since planned to bring some workers back to the office, but the pandemic clearly changed things for the wireless communications company. For instance, it said in the fall that it would hire 950 customer service representatives to work from home permanently.
Also See: 15 of Your Favorite Companies That Have Gone Out of Business 
6. Google
Google is another tech giant that has made considerable changes to its work arrangements due to the pandemic. Previously, Google said it would adopt a hybrid working model on Jan. 10, but it now says it will allow specific locations to determine their timelines for returning to the office. It also said it has reopened 90% of its office locations and that nearly 40% of employees have returned. The tech giant still expects to implement a hybrid model at some point in the future.
Check Out: High-Paying Jobs at Apple, Facebook and Google That Don't Require a Degree 
7. Cisco
Cisco, the large networking and telecommunications company, announced plans for a hybrid work schedule, giving employees the option to work remotely. It expects most of its staff will work remotely most of the time, with less than a quarter of its staff wanting to be in the office three or more days per week. The company said it would leave it up to its teams to decide how best to approach remote work.
Tips for You: Smart Ways You Can Prepare for Job Loss While Still Employed 
8. Facebook
Facebook's parent company, Meta, said it will delay its plans to require employees to return to the office. It plans to reopen offices in January 2022, but it will give employees the opportunity to delay their return until June. Its new initiative, which it calls an "office deferral program," will grant employees flexibility in deciding how they will return to the office. Some of Meta's offices are open at a limited capacity.
Discover: Side Gigs That Can Make You Richer Than a Full-Time Job 
Make Your Money Work Better for You
9. State Farm
State Farm announced in April that it would introduce more hybrid roles, allowing some employees to work in the office some of the time and work remotely some of the time. It also said business decisions would vary by area and that 40,000 employees would have hybrid schedules, while the rest would be either remote or in-office.
See More: 25 Companies Making the Most Money From Coronavirus 
Other Companies Allowing Remote Work
The pandemic has fundamentally changed how we view work, and that has led many companies to allow people to work remotely at least part of the time. Below are some of the many companies and organizations offering remote work arrangements for at least some of their employees.
| | |
| --- | --- |
| Company | Policy |
| Amgen | Hybrid/Optional |
| Aquent | Remote First |
| Asda | Hybrid/Partial |
| Atlassian | Optional |
| Basecamp | Fully Remote |
| Box | Remote First |
| Brex | Remote First |
| British Airways | Hybrid/Partial |
| Capita | Hybrid/Partial |
| Capital One | Partial |
| Cimpress | Remote First |
| Coca-Cola India | Partial |
| Coinbase | Remote First |
| Deloitte | Remote First |
| Deutsche Bank | Optional |
| Drift | Remote First |
| Dropbox | Partial |
| Fujitsu | Remote First |
| Gett | Optional |
| Hitachi | Partial |
| HSBC | Partial |
| Hubspot | Optional |
| Indeed | Partial/Optional |
| Instacart | Remote First |
| Lincoln Financial Group | Partial |
| LinkedIn | Remote First/Optional |
| Linklaters | Partial |
| LogMeIn | Remote First |
| Nationwide | Remote First |
| Nedbank | Hybrid/Partial |
| Novartis | Optional |
| Okta | Remote First |
| Pinterest | Remote First |
| Pratt & Whitney | Partial/Remote First |
| PwC | Remote First |
| Quora | Fully Remote |
| Reddit | Partial/Optional |
| REI | Partial |
| RPG Enterprises | Partial |
| Salesforce | Optional |
| Schroders | Partial |
| Shopify | Remote First |
| Siemens | Optional |
| Slack | Optional |
| Snowflake | Remote First |
| SoFi | Optional |
| Splunk | Hybrid/Optional |
| Square | Optional |
| Square Enix | Remote First |
| Stellantis | Hybrid/Partial |
| Synchrony Financial | Optional |
| Twitter | Partial  |
| U.S. Xpress | Partial |
| United States Air Force | Partial |
| United States Navy | Partial |
| Upwork | Remote First |
| VMware | Remote First |
| Zillow | Optional |
More From GOBankingRates
About the Author