Could Your Boss Make You Get the COVID-19 Vaccine to Keep Your Job?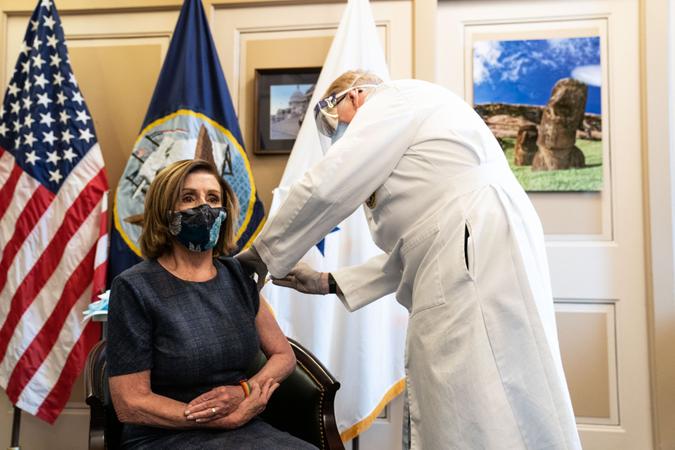 Shutterstock / Shutterstock
All week, we have seen pictures of people who work in hospitals line up to get the coronavirus vaccine, in some cases with tears in their eyes–tears of happiness and relief, not fear. They have seen the devastation of COVID-19, and now there is a vaccine that can protect them.
See: When Can You Get the COVID-19 Vaccine – and How Much Will It Cost?
Find: This New Covid Drug Might Not Even Work — So Why Does It Cost Hospitals a Fortune?
People in other occupations would like protection against illness, too, and advocacy groups have been vocal in asking that their constituents be next. Teachers, retail workers, people who work in food processing, police officers, and firefighters have all been making the case that they, too, need to receive the vaccine sooner rather than later.
The push to set vaccination priorities by occupation has raised an interesting question: can employers require that employees be vaccinated? The answer, according to the U.S. Equal Employment Opportunity Commission, is yes.
Make Your Money Work Better for You
See: Find Out If Medicare Will Cover the Coronavirus Vaccine
Find: 25 Experts' Predictions on When We Will Bounce Back From COVID-19
Employers have the right to set workplace safety parameters, CBS News reports, and the EEOC has already upheld the right of employers to require annual flu vaccinations. However, employers are required to exempt two classes of workers from the requirement. The first are employees with documented disabilities or medical conditions that would make a particular vaccine dangerous for them. The second are specific religious beliefs. This applies to people who belong to denominations that forbid vaccinations, not those who have a general philosophy that vaccines are unnecessary.
So yes, your employer can probably require it, and many workers are happy about that. Learn more about the worst things bosses have been able to require of their employees.
More From GOBankingRates
Make Your Money Work Better for You