Private Sector Bounces Back in January With 174,000 New Jobs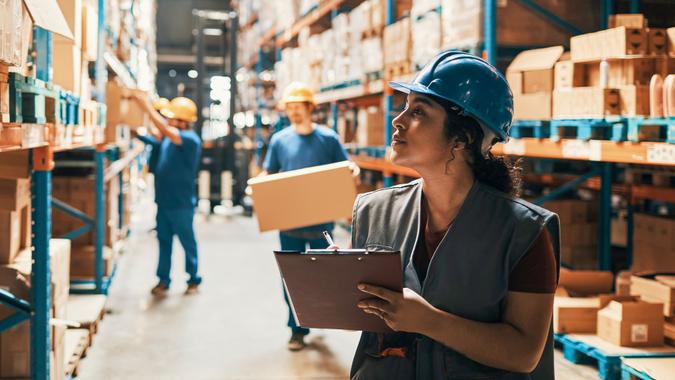 Geber86 / Getty Images
Private sector employment bounced back from its disastrous previous month and increased by 174,000 jobs from December to January, according to the January 2021 ADP National Employment Report.
See: Weekly Jobless Claims at 847,000 Are (Slightly) Lower than Expected
Find: Economy, Labor Market to Improve 'Rapidly' in 2021, According to Congressional Budget Office
This follows the unexpected 123,000-job decrease from November to December, which represented the first drop in seven months and was a staggering loss compared to November's 304,000 increase.
The figure beat the median projection of 70,000, according to a Bloomberg survey of economists.
"The labor market continues its slow recovery amid COVID-19 headwinds," Ahu Yildirmaz, vice president and co-head of the ADP Research Institute, said in a statement. "Although job losses were previously concentrated among small and midsized businesses, we are now seeing signs of the prolonged impact of the pandemic on large companies as well."
See: Unemployment Benefits Are Going Up $300 Per Week – But Not Everyone Is Getting Their Money
Find: Smart Ways You Can Prepare for Job Loss While You're Still Employed
Make Your Money Work Better for You
Service-providing businesses took the lion's share of jobs increases, with 156,000 new jobs, led by the healthcare sector, with 48,000 added jobs. Business services followed, with 40,000 added jobs. The leisure and hospitality sector added 35,000 jobs, according to the report.
Medium businesses saw the biggest increase, with 84,000 added jobs, followed by small businesses, with 51,000 added jobs. Large businesses only added 39,000 jobs in January.
The Labor Department report on nonfarm payrolls will be released Friday. Economists are projecting a gain of 105,000 jobs after a decline of 140,000 in December. The unemployment rate is forecast to hold steady at 6.7%, according to The Wall Street Journal.
More From GOBankingRates: