With His Substantial Fortune, the Price Is Always Right for Bob Barker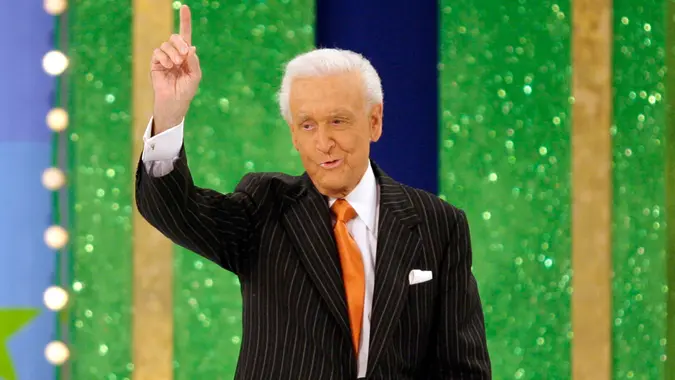 DAMIAN DOVARGANES/AP/REX/Shutter / DAMIAN DOVARGANES/AP/REX/Shutter
Game show legend Bob Barker was rushed to the hospital on Monday, Oct. 22, due to serious back pain. Barker's manager indicated that the former host was awake, alert and comfortable while being evaluated by doctors at Cedars-Sinai Hospital in Los Angeles.
The 94-year-old former host of the iconic game show "The Price Is Right" recently suffered a back injury before his hospitalization. Here's a look at his long and storied career in television.
Birthdate: Dec. 12, 1923
Net worth: $70 million
Sources of income: Hosting "The Price Is Right"
Career highlights: Hosted the daytime gameshow for 35 years
Bob Barker Net Worth: $70M
Barker's net worth is estimated to be $70 million, according to Celebrity Net Worth, which also reports that he was earning $10 million per year during his time as host. When Barker retired from "The Price Is Right," actor Drew Carey took over the hosting responsibilities. When Carey took the job, Variety reported that he'd be paid a "high seven-figure annual salary."
Barker is best known for hosting "The Price Is Right," the longest-running game show in American television history, from 1972 to 2007. He also hosted the game show "Truth and Consequences" beginning in 1956.
Read: How Much Jennifer Aniston and Other Actors Get Paid for Their Reruns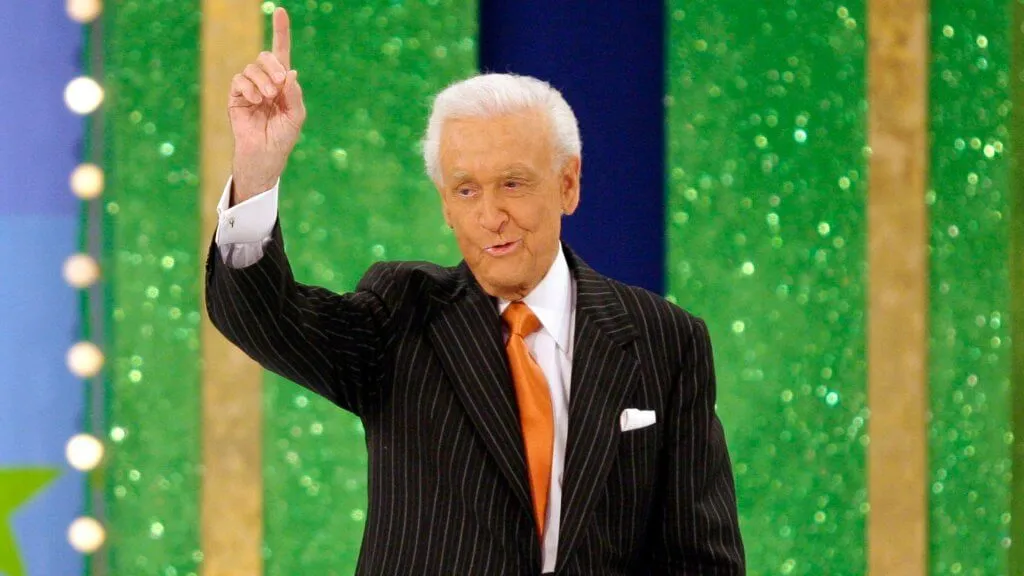 Bob Barker's Early Years and Long Career
Barker was born on Dec. 12, 1923, in Darrington, Wash. He became a fighter pilot in the Navy during World War II, and he attended Drury College, where he earned his bachelor's degree in 1947. After the war, he returned to college and got a job at a local radio station, where he found his calling hosting audience participation shows. He debuted on television in 1956 as the host of "Truth and Consequences," where he stayed until 1965.
Make Your Money Work Better for You
Barker was twice named in the Guinness World Records. He was named television's most durable performer, having appeared in 3,524 shows. And he was also named the most generous host in television history, credited with having awarded $55 million in prizes on his shows.
He also famously played himself opposite Adam Sandler in "Happy Gilmore." He released a memoir, "Priceless Memories," in 2009.
Find Out: Where Are They Now — 'M*A*S*H,' 'Cheers' and Other TV Casts
Philanthropy to Animal Rights Groups
Barker is well-known for his philanthropy, which focuses on animal rights. He established the DJ&T Foundation in 1995 to fund low-cost programs to spay and neuter pets to relieve animal overpopulation. The foundation, which pays out grants to organizations that provide these services, is named for Barker's late wife, Dorothy Jo, and his mother, Tilly. Barker reminded viewers of "The Price Is Right" to have their pets spayed or neutered at the end of every episode.
He donated $2.5 million to PETA, which was used to help renovate its headquarters in Los Angeles, which is known as the Bob Barker Building.
Read more about other celebrities who donate millions to charity.
More on Net Worths
We make money easy. Get weekly email updates, including expert advice to help you Live Richer™.