Donald Trump Makes Over $250 Million a Year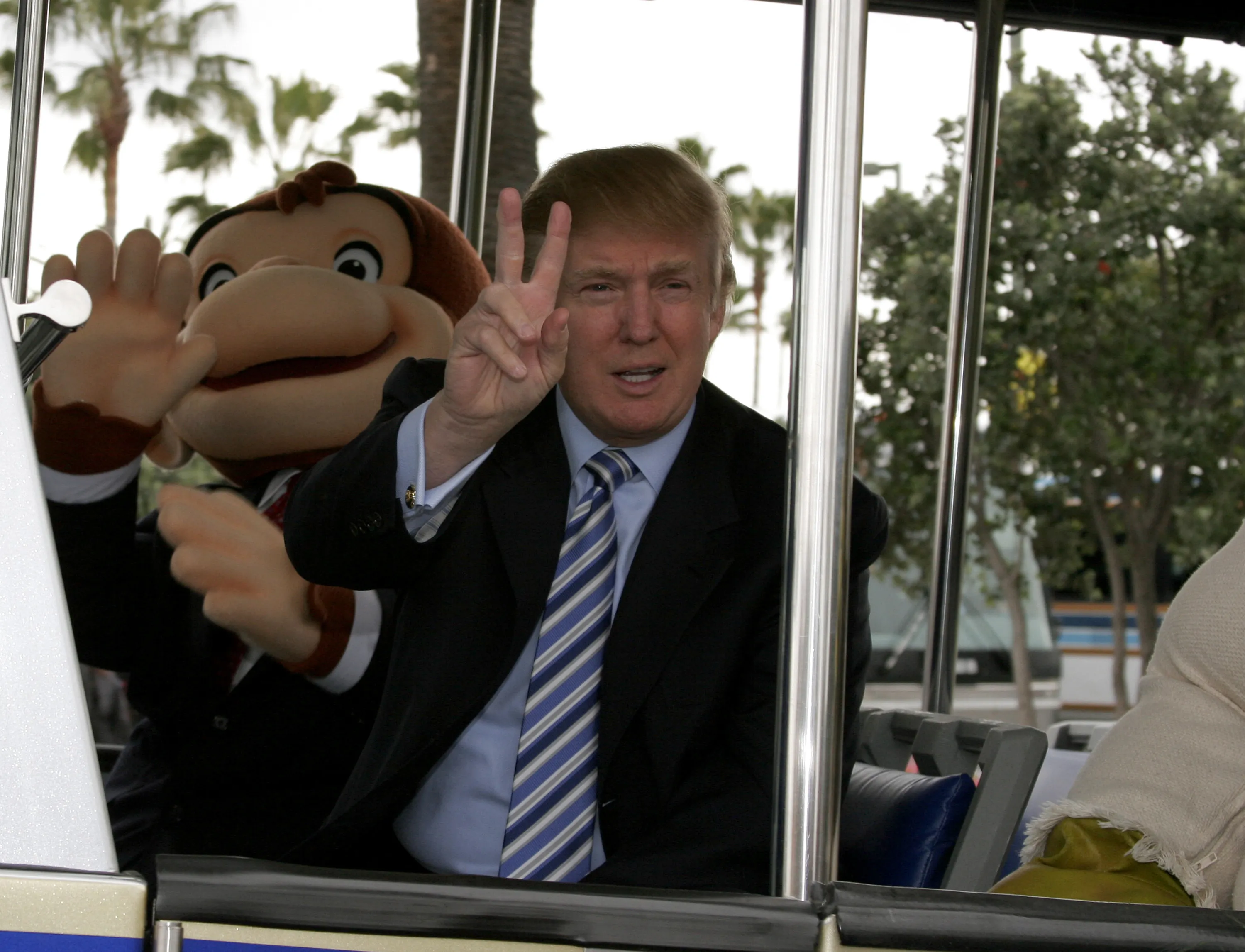 Real estate mogul and businessman Donald Trump has been dominating political news over the last few months with a presidential campaign that has been trademarked by a series of inter-party feuds and controversial remarks. Trump's presidential campaign has also served the purpose of making his finances public knowledge.
Anyone running for president is required by law to disclose their finances to the Federal Election Commission. Those disclosures, however, can be general and broad. Trump's financial disclosure, which The Washington Post called "unusually complex," came in at more than 90 pages. The document was released publicly in July and reveals intimate details about Trump's finances and where his money comes from.
Related: See What Donald Trump Carries in His Wallet
How Much Does Donald Trump Make a Year?
Donald Trump's net worth is $8.74 billion, according to documents he published in conjunction with his presidential campaign announcement. Forbes, however, reports a net worth closer to $4 billion. Bloomberg calculated that Trump's net worth is even lower at around $2.9 billion. But Trump's annual income is difficult to pinpoint.
Much of his wealth comes from real estate and trademarks — two areas that are notoriously difficult to evaluate. It is also hard to ascertain exactly how much debt he carries, and his income and net worth fluctuate across a vast network of holdings, properties, investments and licensing deals.
The Associated Press reports that Trump made more than $250 million since the beginning of last year. But according to Trump's campaign, he earned $362 million in 2014, reports Variety. That number, however, does not include dividends, interest, capital, gains, rents and royalties.
Make Your Money Work Better for You
It is hard to say that his income will look the same in 2015, as several corporations and other entities — including NBC and Macy's — have severed ties with Trump as his presidential campaign became more controversial.
9 Ways Donald Trump Makes His Money
Donald Trump's financial disclosure revealed that the celebrity politician isn't only making his money through real estate or the TV shows the public has grown to love. Here are nine ways Donald Trump makes his money:
1. The Donald Trump Brand
The multi-billionaire holds a position in at least 515 organizations, almost 400 of which bear his name or his initials, reports CNBC. He earned at least $9.5 million in royalties for licensing his brand to not only luxury hotels but also to vodka makers, bottled water companies, energy drinks and more.
2. "The Apprentice" and "The Celebrity Apprentice"
As for Donald Trump's "Apprentice" salary, he said he earned a total of $214 million from NBC over the last 14 years, reports the Associated Press.
3. Screen Actors Guild
As a member of the Screen Actors Guild, Trump receives an annual pension of more than $110,000, according to CNBC. In case you didn't know, Trump doesn't just make appearances in his shows like "The Apprentice" or the Miss Universe and Miss USA pageants — he also produces them.
4. Investments
Trump has at least $78 million invested in stocks, mutual funds and hedge funds, reports CNBC. According to Business Insider, Trump's stock portfolio is valued somewhere between $33.4 million and $87.9 million.
5. Speeches
Last year, Trump reportedly earned $1.75 million in speaking fees, reports The Washington Post. In comparison, he made $1.5 million per speech at The Learning Annex's real estate wealth expos in 2006 and 2007 — he appeared in 17 seminars and got paid for each one, according to Forbes.
Make Your Money Work Better for You
6. Beauty Pageants
Trump reportedly earned $3.4 million from the Miss Universe pageant, and The Wrap reports Trump valued the Miss Universe, Miss USA and Miss Teen USA pageants at $14.8 million. Before this year's Miss USA pageant aired on Reelz on July 12, its CEO reportedly told TMZ that Trump "is not going to profit from what we're paying. What we've agreed to pay doesn't even dent the cost of production."
7. Trump Carousel
More than half a million dollars — $588,518 — from admission fees to Trump Carousel in New York City's Central Park went to Trump last year, reports The Washington Post.
8. Book Royalties
Trump earns book royalties as well, the most lucrative of which bringing in between $50,000 and $100,000 a year, according to The Washington Post.
9. Golf Courses
The Washington Post also reports Trump said he earned more than $14 million from one of his golf courses, the Trump National Golf Club in Northern Virginia.
Read: Who Will Win the 2016 Election Money Race?
Donald Trump's Salary: How the Billionaire Spends His Money
With a fortune worth billions of dollars, of course Trump has a lavish lifestyle. Take his "home," for example: It's the penthouse floor of Trump Tower — a 68-story skyscraper in New York City — where his decor includes an indoor fountain, an ornate chandelier, a door covered in gold and diamonds and a painted ceiling, reports Business Insider.
And you'll never catch Trump riding commercial; he reportedly travels on his $100 million private Boeing 757, which includes a private bedroom and gold-plated seat belts, according to BI. When not in the air, Trump can choose from his fleet of high-end luxury cars, including a Rolls-Royce, an electric blue 1997 Lamborghini Diablo and a Mercedes-Benz SLR McLaren.
Make Your Money Work Better for You
Among his mansions is the Mar-a-Lago estate, which sits on 17 acres in Palm Beach, Fla., and contains 58 bedrooms, 33 bathrooms, 12 fireplaces and three bomb shelters. Trump purchased the mansion — which was built by cereal heiress Marjorie Merriweather Post in 1924 — for $10 million in 1985, lived in it for 10 years and then turned it into a private club. He also owns a 39,000-square-foot, glass-and-stone mansion that sits on a 213-acre property called Seven Springs in Bedford, N.Y., reports BI.
Keep reading: 9 Donald Trump Quotes From the Republican Debate: Will His Comments on Rosie O'Donnell Cost Him?
Donald Trump is the talk of the political world. His net worth is as big as his brash personality, and with his celebrity star rapidly rising, Trump's $250 million-plus annual earnings might continue to grow. If Trump does get elected as president, he can add the annual salary of $400,000 to his yearly earnings — a measly sum in comparison to his current fortune.
Photo credit: Tinseltown / Shutterstock.com