Ted Cruz and John Kasich Drop Out, Waste $171 Million: The Biggest Losers of the Republican Candidates
See how much money was lost by the most popular Republican presidential candidates.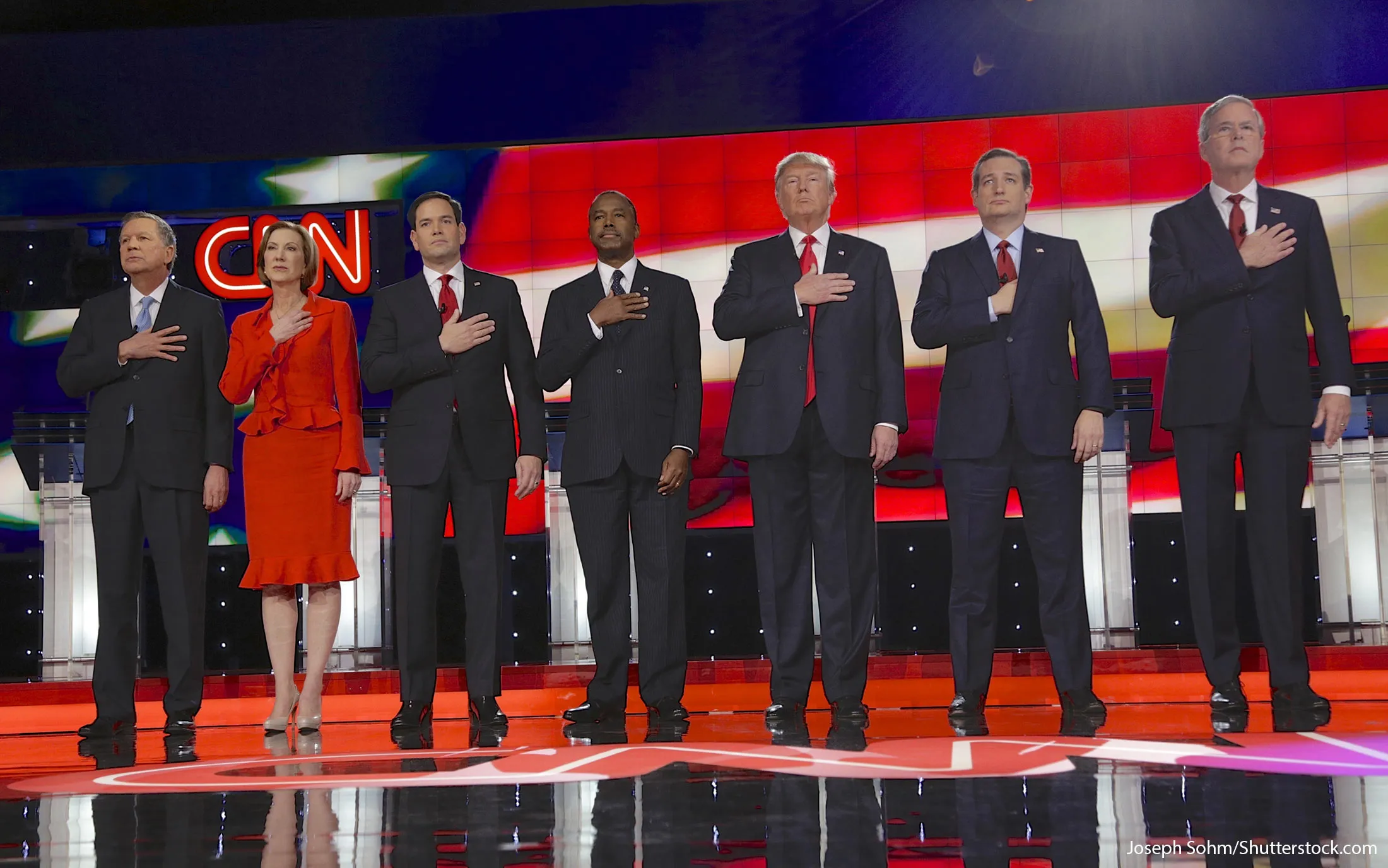 After losing the Indiana primary on Tuesday, Republican presidential candidates Ted Cruz and John Kasich put an end to their campaigns. Six days after announcing Carly Fiorina as his vice president, the Texas senator garnered 36.7 percent of the vote in the Indiana primary. Ohio Gov. John Kasich earned just 7.5 percent of the vote.
To commemorate Donald Trump's Republican adversaries in the presidential run, here's a look at the biggest stars of the former candidates, how much they spent in their campaigns and their biggest debacles.
See: Donald Trump's Tax Plan — Can You Afford to Have Trump in Office?
7 Republican Presidential Candidates Who Lost It All
In their quest to keep Donald Trump from becoming president, these Republican candidates spent a whole lot of money, saw poor primary results and shared some unfortunate moments in the limelight.
Ted Cruz
Ted Cruz drops out of his campaign after raising $141.87 million in his presidential bid. In addition to spending a lot of money, he also suffered many humiliating moments that will likely keep the Ted Cruz campaign on Americans' minds for years to come:
A number of memes suggesting Ted Cruz is the Zodiac killer flooded the internet during his run.
Former House Speaker John Boehner called Ted Cruz "Lucifer in the flesh" — but even Satanists didn't want him.
At an Indiana campaign stop, Cruz referred to a basketball hoop as a basketball ring.
Ted Cruz was captured on camera eating a booger or tonsil stone during the March 3 Republican debate.
After losing the Indiana Republican primary, Ted Cruz accidentally punched and elbowed his wife in the face.
Make Your Money Work Better for You
Carly Fiorina
After raising $26.33 million in her presidential campaign, Carly Fiorina dropped out of the race on Feb. 10, but her humiliation had only just begun.
On April 27, Ted Cruz announced her as his vice president nominee. At a campaign rally a few days later, Carly Fiorina fell off the stage after introducing him.
When the Ted Cruz campaign came to a halt on May 3, her six-day vice presidential run made headlines as the shortest VP run in history.
John Kasich
Lost onstage and consistently pulling some of the lowest primary results, John Kasich suspended his $29.23 million presidential campaign on May 4. Although Kasich avoided much of the mud slinging during his run, he became a topic of discussion after feasting on the road:
On John Kasich's table manners, Donald Trump said, "This guy takes a pancake and he's shoving it in his mouth. It's disgusting." Kasich was also mocked for eating pizza with a fork and knife.
Make Your Money Work Better for You
Marco Rubio
Marco Rubio's Republican presidential campaign raised $116.77 million. He dropped out of the race on March 16 after losing the primary in his home state of Florida. Here's a look at the former Republican presidential candidate's misfortune in his run:
After repeating the same anti-Obama sentiment four times at the Feb. 7 Republican debate, Marco Rubio robot memes appeared online. The nickname "Robot Rubio" followed him through the rest of his campaign.
When Marco Rubio became frustrated with Donald Trump for referring to him as "Little Marco," he insinuated at a Feb. 28 rally in Virginia that Trump has small genitals.
Chris Christie
New Jersey Gov. Chris Christie ran a failed $31.93 million campaign, but his greatest misfortune came after he ended his presidential bid on Feb. 10.
Chris Christie's Feb. 26 endorsement of Donald Trump seemed less-than-genuine, as the former candidate's facial expressions screamed regret during the billionaire's Super Tuesday victory speech in Palm Beach, Fla. on March 1.
Make Your Money Work Better for You
Ben Carson
On March 2, Ben Carson ended his campaign for the Republican presidential nomination, having raised $79.77 million. He too suffered some embarrassment while in the public eye.
At the Feb. 6 Republican debate, Ben Carson missed several calls for him to go out on stage, causing him to sit backstage as the debate started.
Jeb Bush
After raising an overwhelming $155.14 million, Jeb Bush ended his campaign on Feb. 20. Despite raising more than any of the other Republican presidential candidates, the former Florida governor's campaign never gained traction.
Among his lowest moments, Jeb Bush had to ask his audience to clap for him at a New Hampshire campaign event.
All campaign figures are according to the Center for Responsive Politics unless otherwise noted.