Real Estate Expert David Greene on the Best and Worst Purchases He's Made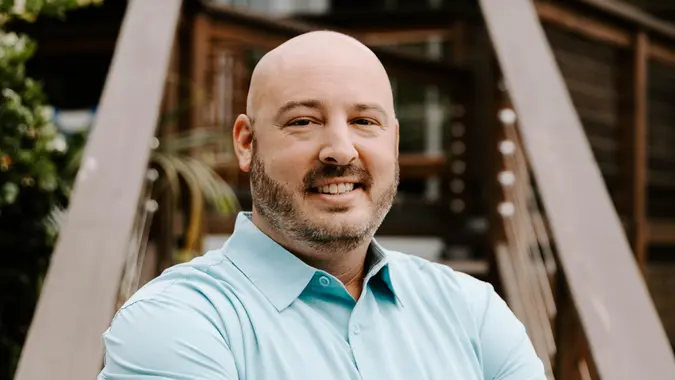 ©David Greene
Everyone gets buyer's remorse, even financial pros and celebrities. GOBankingRates' new series explores the purchases these notable figures regret — and the best money they've ever spent. Today we're featuring David Greene, a bestselling author, host of the BiggerPockets podcast, and owner of the David Greene Team and The One Brokerage.
See Our List: 100 Most Influential Money Experts
Find Out: This Credit Score Mistake Could Be Costing Millions of Americans
My Best Purchase
A fourplex apartment building in 2012. [I] bought it for $250,000 and rents for each unit were $700. Ten years later, rents are now $1,750 but my mortgage is the same!
My Worst Purchase
A much nicer car than I ever needed. I spent $20,000 on it in 2003 when I could have bought something for $8,000. I ended up being $10,000 short to flip a house the next year and that cost me $50,000 in profit! Had I not bought the expensive car, I could have flipped the house. Lesson learned!
More From GOBankingRates
Make Your Money Work for You