Best and Worst Deals at CVS and Rite Aid
Philip Lange / Shutterstock.com
Does this scenario sound familiar: You need something in a hurry — whether it's aspirin, a phone charger or lipstick — so you run to the nearest drugstore and grab what you need plus a dozen or so extra items you didn't intend to buy: candy, soda, air freshener, pens, a magazine, toys and so on?
Don't feel bad if you're guilty of drugstore impulse buys. In fact, some of these purchases are actually good deals at stores like CVS and Rite Aid. However, there are some items you should avoid when shopping at both stores. Click through to learn how to become a savvier shopper.
1/22
Northfoto / Shutterstock.com
10 Best Rite Aid and CVS Deals
Rite Aid and CVS are probably top-of-mind when it comes to convenience. You can run in and fill a small bin with necessities in a matter of minutes. And believe it or not, sometimes convenience and rock-bottom prices go together. Check out these 10 examples.
Watch: 9 Ways to Save Money at CVS
2/22
Korta / Shutterstock.com
1. Milk
Contrary to what you might think, CVS and Rite Aid are great places to grab that great American staple: milk. "When we compared the price of milk at CVS to our local, large grocery store, it was $2.20 cheaper," said Coupons.com savings expert Jeanette Pavini.
Why the deals? "Shop Smart Save More" author Teri Gault said it's because milk is a traffic driver for prescriptions and other pricier items. Who knew drugstores can help you save money on your groceries?
3/22
Rustle / Shutterstock.com
2. Beauty Products
Drugstores might not be as attractive as salons and department stores, but the prices on makeup, skin care, nail polish and more sure are. Gault said if you play your coupons right at CVS and Rite Aid, you can get products at 67 percent off or more.
4/22
DUSAN ZIDAR / Shutterstock.com
3. Toothpaste and Deodorant
If you thought you had to buy cases of these things at warehouse stores to save money, think again. Rite Aid and CVS are good places to stay smiling and odor-free, said Gault.
"My pantry is full of brand names on these, all for $1 or less, and even free on deodorant," she said. "Toothpastes are all no more than 50 cents or free. All were bought on great sales with coupons and sometimes in-store rebates as well."
5/22
Andrey_Popov / Shutterstock.com
4. Laundry Detergent
Sense a theme here? Yep, Rite Aid and CVS can help you keep your clothes cleaner and whiter for cheaper, too, said Gault. She said when laundry detergent goes on sale with in-store coupons or rebates, it's time to stock up.
"Drugstore laundry detergent deals beat club stores prices and any other game in town, except for some supermarket deals," she said. "I buy it all in advance of running out, which I call 'investing.'"
6/22
Olena Yakobchuk / Shutterstock.com
5. Brand-Name Razors
Do you prefer brand-name products, specifically razors? CVS or Rite Aid might be a good place to help shave your budget, said Regina Conway, consumer expert for SlickDeals.net.
"Wait for coupons, but CVS regularly features 20 percent off deals, and you'll pay about $1 less per refill cartridge than at other big-box merchants," she said.
7/22
Image Point Fr / Shutterstock.com
6. Flu Shot
Not only can getting a flu shot save a ton of money on medication, doctor visits and time off work, but getting one at CVS could save you on store items, too. The store offers a 20 percent off shopping pass to those who get a flu shot.
"It's good on purchases up to $50, so it carries a maximum value of $10," said Pavini. "But if you use coupons from Coupons.com, shop store sales and use the saving pass, then you should be able to restock all of your toiletries on the cheap."
8/22
kiko_jimenez / iStock.com
7. Halloween Candy and Snacks
We all know that the best time to buy Halloween candy is the day after Halloween. But, you could score a sweet deal pre-holiday at CVS or Rite Aid, said Conway.
Of course, if you really want to score, post-Halloween is even sweeter and includes snacks. "Due to limited shelf space, holiday snacks go on sale immediately after the holiday, for as much as 75 percent off," said Conway.
9/22
LenaPl / Shutterstock.com
8. Brand-Name Body Wash
If there's no sale going on, you might find brand-name body washes cheaper at Walmart or Target. But if you can, hold out for the CVS or Rite Aid markdowns, said Conway.
"Set a deal alert with Slickdeals, or download the CVS or Rite Aid apps," she advised. "When there's a sale, name brands like SoftSoap run as low as $1.49 for 15-ounce bottles."
10/22
Monkey Business Images / Shutterstock.com
9. Groceries and Pantry Items
You probably don't think of a drugstore as the place to buy your everyday groceries such as cereal, sugar, flour, crackers and cake mix. But Gault said you might want to consider CVS or Rite Aid. To get customers into the store, they often run specials on a variety of grocery items.
"The best deals on groceries at drugstores usually coincide with a store coupon found in the circular," she said. "Stock up on two to five different grocery deals weekly, and your pantry will be full for half price or better."
Check Out: How to Save Money on Other Monthly Expenses
11/22
Art_Photo / Shutterstock.com
10. Paper Towels
When it's time to clean up, CVS has your back, said Jon Lal, founder of BeFrugal.com. "Paper towels are typically found at a low price at CVS, and their store brand is highly rated in quality," he said.
12/22
Susan Montgomery / Shutterstock.com
10 Worst Rite Aid and CVS Deals
Now for the not-so-good news: There are some items at CVS and Rite Aid you might want to avoid. In these 10 cases, the convenience of a quick stop might cost you.
13/22
smspsy / Shutterstock.com
1. Dairy Products (Other Than Milk)
Remember this: Milk, good — other dairy products, bad. That's a bit of an oversimplification, but Gault suggested you might want to remember it when shopping at CVS or Rite Aid.
"In the dairy case, there are other items like yogurt, cheese and sour cream. But unless they are on sale, you'll want to pass on those," she said.
14/22
mandritoiu / Shutterstock.com
2. Generic Prescription Drugs
Conway reports that a search for several generic prescription drug prices on GoodRx.com consistently ranked CVS and Rite Aid as the most expensive.
"For example, the generic of amoxicillin is $5 more at Rite Aid and $7 more at CVS than at Walgreens …" she found. "If you are prescribed ongoing medications, comparison shopping can make a huge difference in your budget."
Find Out: How Inflated Drug Prices Are Affecting Your Wallet
15/22
kikujungboy / Shutterstock.com
3. Small Appliances
Don't expect to snag a deal on coffee makers, irons, toasters or any other small appliance at the convenient CVS or Rite Aid, said Conway.
"Barring an outfit emergency — such as a wrinkled tuxedo before your wedding — stay away from small appliance purchases at these stores," she advised. "The best time to make any small appliance purchase is around Black Friday at merchants such as Walmart and Target."
16/22
Poravute Siriphiroon / Shutterstock.com
4. Electronics
While we're on the subject, you might as well stay away from most things tech, said Lindsay Sakraida, director of content marketing at DealNews.com.
"Any electronics sold at a drugstore are going to either be overpriced or extremely low quality," she said. "Replacement cables and cords might be convenient, but if you can wait a few days for delivery, you're more likely to find a better deal online for these items."
17/22
Mary Lynn Strand / Shutterstock.com
5. Pet Supplies, Toys and Treats
If you want Fido healthy and happy, CVS and Rite Aid might not be your best bet. According to Gault, you can find better deals at Target, Kmart and club stores.
18/22
Niloo / Shutterstock.com
6. Soft Drinks
"There are rarely soda deals at drugstores," said Gault. "Plus, their regular prices are higher than supermarkets', and supermarkets run big soda deals regularly."
She said if you're looking for a drink deal at CVS or Rite Aid, your best bets are cans or bottles of green tea or other specialty teas, which do go on sale at great prices.
19/22
Iñaki Quenerapú / Flickr.com
7. As Seen on TV Items
It's tempting to buy those As Seen on TV items that you saw, well, on TV. But Sakraida advises against it.
"It's common for drugstores to sell As Seen on TV items, but these are usually sold at retail price," she said. "Amazon is more likely to offer a slight discount on such items."
20/22
Lisa S. / Shutterstock.com
8. Cleaning Supplies
Post-party cleanup? Avoid CVS or Rite Aid when it comes to buying cleaning supplies (except for paper towels, of course).
"Unless they're on sale with a coupon, the prices for cleaning supplies are usually quite a bit higher than supermarket prices," said Gault. "Plus, supermarkets regularly have super great sales, coupons and even instant rebates and other deal stacking on cleaning supplies."
21/22
Africa Studio / Shutterstock.com
9. Housewares
Everything from Tupperware and trash bins to seating and stem glasses are best passed up at CVS and Rite Aid, say the experts.
"If you're in a bind and have nowhere else to turn, perhaps you can take the chance," said Sakraida. "But, you're more likely to find a good deal on these items at stores like Target, Walmart and Sears."
"Trash cans and storage bins are handy to pick up at a drugstore as you're passing through," added Gault, "but these items cost less at hardware stores and discount stores."
22/22
AKKHARAT JARUSILAWONG / Shutterstock.com
10. Holiday Décor
If you're in a festive mood for the holiday season, don't let Rite Aid and CVS bring you down.
"Unless it's after holiday clearance at the drugstore, which is fantastic, there is a markup over discount stores like Kmart, Home Goods, T.J.Maxx and Ross," said Gault.
Up Next: 10 Best and Worst Deals at Walgreens
About the Author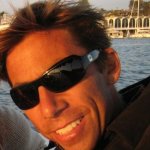 Terence Loose is an award-winning freelance writer who writes about everything from travel and sport to fitness and finance. He is a Hawaii-based writer who has covered a broad range of topics during his 20-plus-year career, from finance and education to travel and celebrity. He is a former editor for both Movieline and COAST Magazines and his work has appeared in publications as diverse as COAST, Riviera and Movieline to the L.A. Times Magazine and Orange County Register.