Cheapest Places To Buy New Clothes Now That You're Back in the World

7 min Read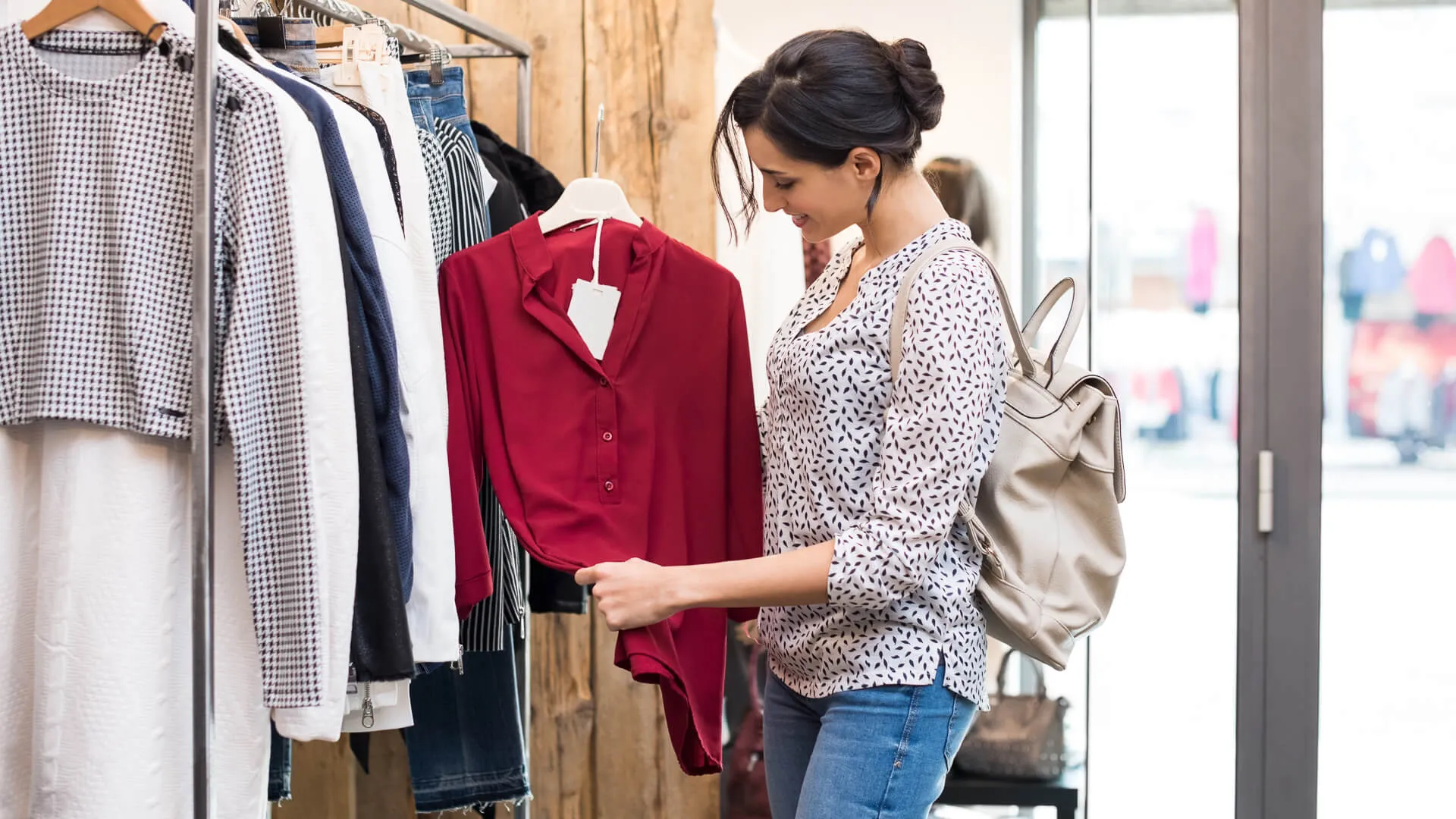 One benefit of the pandemic lockdown is that it likely gave you the opportunity to work from home in your pajamas for the most part — only having to "dress for success" during those weekly Zoom meetings. However, now that it's time to return to the workplace, you may find that your wardrobe needs a lift. After all, if you haven't actually had to depend on your work wardrobe for 18-plus months, it's understandable that your situation may have changed. Perhaps you've put on a few extra pounds during quarantine or maybe you've lost weight. Or maybe your wardrobe was borderline in need of replacement before the pandemic, but you just haven't gotten around to it for obvious reasons.
Follow Along: 31 Days of Living Richer
Important: Shopping Mistakes You're Making and How To Stop
In any case, if your workplace wardrobe just won't cut it anymore, it's time to upgrade, which may have you wondering how much you'll have to spend. To help, here are some retailers you can shop to get the new clothes you need without breaking the bank.
Last updated: July 7, 2021
Make Your Money Work for You
Ross
Ross is a major off-price retail chain in the U.S., with over 1,800 stores across the nation. The retailer skips extras like window displays, store decor and upscale fixtures to pass savings on to its customers. While finding exactly what you're looking for fashionwise can be a hit-or-miss situation at Ross, the retailer offers department and specialty store brands, which means that you can find high-quality items at discounts of 20%-60% off department store prices.
Tip: Ask About Discount or Rewards Programs
Ross offers a 10% discount on purchases made on Tuesday for customers 55 and over. If you're eligible for this discount, tell the customer service associate when checking out and be prepared to show your ID.
Good To Know: 15 Times You Should Splurge, Settle or Skip When Shopping
T.J. Maxx
Like Ross, T.J. Maxx offers 20%-60% discounts on brand-name and designer fashions because it's an off-price retailer. T.J. Maxx prides itself on buying from a wide variety of fashion sources, such as boutiques, department stores and up-and-coming labels. Buyers also choose clothing in a wide variety of styles, fabrics and colors, so there's something to suit everyone. T.J. Maxx recommends that if you see something you like, you should grab it because it doesn't restock items. And if you don't want to venture into the stores or you don't have a T.J. Maxx near you, you can shop online, which is something Ross doesn't offer.
Tip: Shop Early in the Week for the Best Selection
To get the best selection, visit T.J. Maxx on Monday or as early in the week as possible because the retailer receives its new shipments on Mondays, according to ABC 15. If you wait until Friday or the weekend, the available selection will likely be picked over.
Make Your Money Work for You
Burlington
Like T.J. Maxx and Ross, Burlington offers an assortment of name-brand and designer clothing at up to 60% off of department store prices. Plus, if you sign up for the Burlington Loyalty Program, you will get early access to WOW! Deals. And if you find more clothes than you can purchase at one time and need extra time to pay, you can take advantage of the retailer's layaway program, which allows Burlington to hold your merchandise for up to 30 days with your $10 or 20% deposit, whichever is more, as well as a $5 nonrefundable service fee. 
Tip: Invest In Wardrobe Staples
One way to maximize your dollars when investing in a new wardrobe is to buy a few neutral staple pieces, such as slacks, skirts and jackets and an assortment of colorful or printed tops. You can save money by wearing the staple pieces more than once during the week and changing up your look with different tops, jewelry and shoes.
Be Aware: 50 Purchases Buyers Almost Always Regret
Old Navy
Visit an Old Navy store (or its website) and you'll likely be greeted with some kind of sale, which the retailer is well-known for. And while a large percentage of Old Navy's clothing is casual, it does offer some work-worthy picks, especially when it comes to tops. Old Navy also offers a rewards program that you can sign up for and earn two points for every $1 you spend there, and 500 points (or $250 dollars in purchases) will earn you a $5 reward.
Tip: Sign Up for Emails and Texts To Be Notified of Sales
You can also sign up for Old Navy's emails and texts to get notices about upcoming deals and sales to help you save more.
Make Your Money Work for You
Marshall's
Marshall's is another off-price retailer, like Ross, T.J. Maxx and Burlington, which offers name-brand and designer clothing picks at 20%-60% below normal retail prices. Like T.J. Maxx and Burlington, you can also shop workwear bargains online. If you choose to shop in store, shop early in the week to get the best selection.
Tip: Consider Store Rewards Credit Card Offers To Help You Save
Whether you're shopping at T.J. Maxx or Marshall's, which belong to the same family of brands, you'll enjoy 10% off your first purchase when you open a TJX Rewards Credit Card. You'll also earn 5% back in rewards when shop at T.J. Maxx or Marshall's thereafter.
Find Out: The 37 Mistakes We Make When Shopping at Costco, Amazon, Target and Walmart
Cato Fashions
If you're looking to save on pieces for your work wardrobe, Cato Fashions prides itself on offering clothing that's priced for everyone's budget. Unlike every other retailer on this list, however, Cato caters its fashion to females only — offering juniors, misses and plus — so if you're looking for men's fashion, you'll have to shop elsewhere. With 1,000 stores spread over 30 states, chances are you've seen a Cato store before. However, if not, you can always shop the retailer's great deals online, including the clearance section, which can save you even more.
Tip: Use Layaway When Available
Like Burlington, Cato offers a 30-day layaway program for in-store purchases, which will allow you to put the items you want on hold now and give you some extra time to pay without interest.
Nordstrom Rack
Nordstrom Rack is the off-price segment of Nordstrom, which sells the brands you love up to 70% off. You can shop in a store near you, online or through the app. When you spend at least $89, shipping is free and shipping to the store for pickup is always free. Plus there are daily online sales and flash events to help you save even more. You can also join the Nordy Club, which allows you to earn one rewards point for every $1 you spend (1,000 points gives you a $10 Nordstrom Note) and gain exclusive access to Clear the Rack sales (extra 25% off clearance items) before non-club members.
Tip: Figure Out If Shopping Online or In-Store Will Give You the Biggest Discounts
Always investigate both the online and in-store deals a discount retailer is offering to determine which will score you the most savings. Sometimes, discount offers or coupon codes you receive in your email or through the retailer's app will only apply online. By doing a bit of research ahead of your shopping, you can make the most of your wardrobe budget.
More From GOBankingRates
About the Author