Consumer Return and Refund Laws by State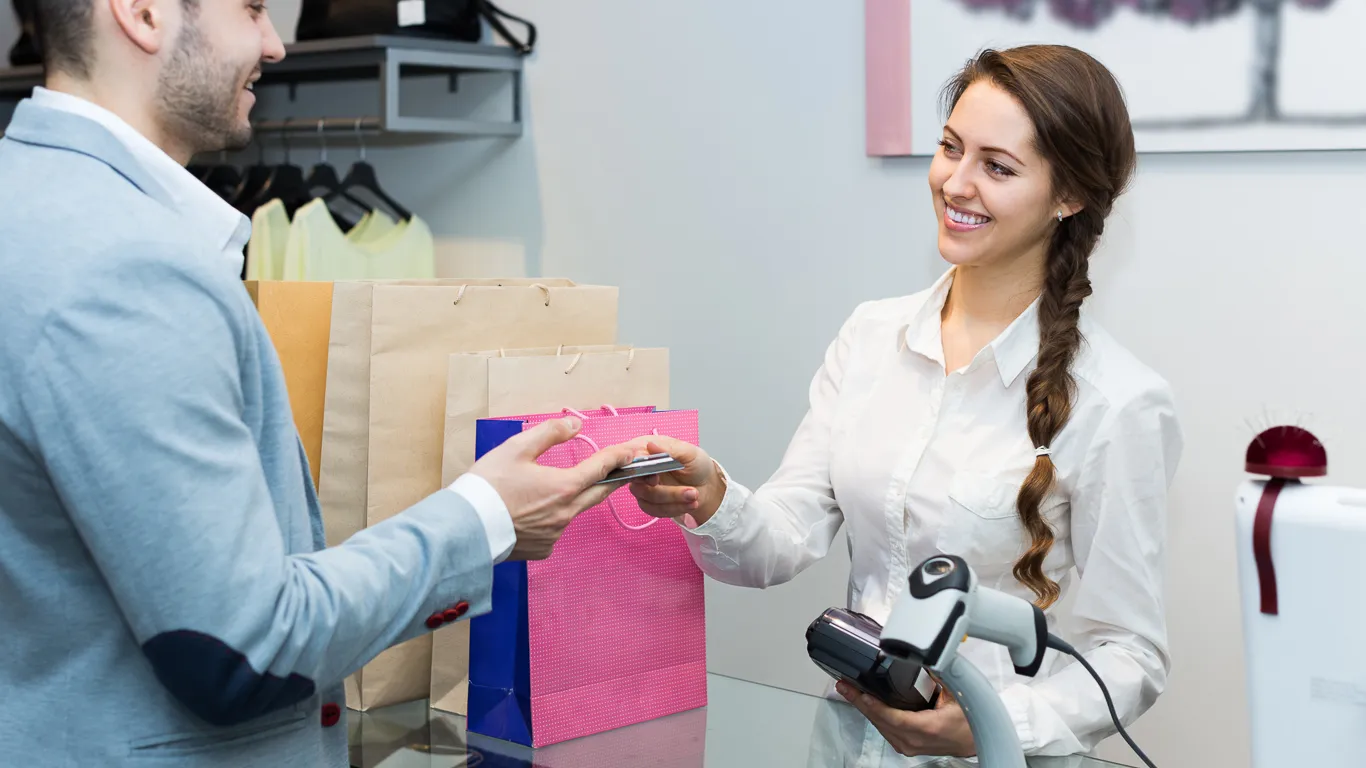 We all make the occasional purchase that leaves us feeling ripped off. Perhaps you buy something only to discover later that you paid more than the advertised price. Or maybe the package labeling is misleading, or you buy a car that is a lemon and will cost you a small fortune to fix.
The Federal Trade Commission enforces laws to protect consumers in these situations. For example, regardless of where you live, the FTC's "cooling-off rule" gives you three days to cancel many — but not all — sales made at:
Your home
Your dormitory
Your workplace
A seller's temporary location, such as a hotel room, convention center, fairground or restaurant
The rule also applies when salespeople make presentations in your home, although not all sales are covered. In fact, there are many exceptions to the cooling-off rule, so you might want to check out the FTC website for more details.
Many states have their own laws that govern these and other types of sales, including sales at a retailer's place of business. Some states have stricter laws than others. Here is a breakdown of what you can expect in each state.
Related: Product Warranties, Insurance and More: Are These Extras Really Worth the Cost?
Make Your Money Work for You
1. Alabama
In Alabama, you can return merchandise and receive a refund only if it's provided for in the retailer's return and refund policy.
For vehicles, you have 24 months or 24,000 miles to report the "nonconforming condition" of a vehicle to the dealer, who must then make the necessary repairs. A nonconforming condition is legally defined as one that is in violation of the manufacturer's warranty and — among other things — "significantly" impairs the safety, operation and value of the vehicle. The rules apply only to new vehicles, however.
2. Alaska
Alaska has no specific laws addressing return and refund issues, although its legislation does include statutes offering other protections. For example, sellers may not claim merchandise is "new" or "original" if it is clearly deteriorated and is, in fact, secondhand. The original condition of the product cannot have been altered.
Likewise, retailers and sellers may not claim a standard of quality that does not exist. The attorney general investigates claims of violations.
3. Arizona
Your rights in Arizona depend on how, where and what you purchased. You have three days to void a transaction you enter into due to solicitation by telephone. The three-day rule also applies if you purchase credit services, buy something through a discount-buying service or decide to cancel a health-spa contract.
The deadline increases to 10 days if the phone solicitation enticed you into a business opportunity, and to 15 days if you purchased a dance studio contract. Other than these rules, businesses are entitled to set their own return and refund policies.
Don't Miss: 32 Brands With Lifetime Warranties
4. Arkansas
Arkansas law does not require retailers to accept returns, even if the merchandise is defective. You're expected to take the problem up with the manufacturer.
If a retailer does agree to accept returned merchandise, you might not get the entire purchase price back. The law in this state provides that you can be charged from 10 to 25 percent of the product's cost for "restocking" if the merchandise isn't in its original packaging. So, it might make more sense to return it to the manufacturer.
Make Your Money Work for You
5. California
If you purchase defective merchandise in California, you're in good shape. The law here requires sellers to accept these returns. However, sellers are not required to accept returns unless the item is defective.
Sellers who do not have a policy of providing refunds within seven days of purchase must warn consumers by posting a written policy notice somewhere on its premises that can be easily spotted and read. If no such notice exists, you have 30 days to return the item under California law.
6. Colorado
Colorado's return and refund laws also depend on what you purchase and where you purchased it. You have three business days for home solicitations, but some restrictions apply.
You might have only 24 hours to cancel a buyers club membership. The law gives you until close of business on the next business day. So, if you purchase on Saturday and the store is open on Sunday, don't wait until Monday or you might be out of luck.
Colorado's consumer laws also cover purchases made from or monetary donations made to nonprofits. You have until midnight of the third business day after the transaction to get a refund.
7. Connecticut
Return and refund laws in Connecticut depend on whether the retailer has posted visible notice of its policy. Retailers have the right to set whatever terms they choose, provided they're conspicuously posted for consumers to see.
Absent a notice, you have seven calendar days to return merchandise, provided you have not used it and you have proof of purchase. But this rule does not apply to all merchandise. You can't return food or perishable items, or anything that's been custom-made or custom-ordered for you. If the sales tag says the item is being sold "as is" or that the transaction is a "final sale," you're also out of luck.
Connecticut also has a law that says retailers cannot resell certain merchandise, such as mattresses. If the seller is prohibited from resale of the merchandise by law, you're not entitled to a refund.
Make Your Money Work for You
8. Delaware
Delaware offers very little in the way of consumer protection. Brick-and-mortar retailers are entitled to set their own refund and return policies without interference from the government. The state does have a Consumer Protection Unit, however. If you run into a problem with an unscrupulous seller, contact the unit for help in resolving the issue.
Consumers have a bit more protection with door-to-door solicitations. You can cancel transactions by the third business day. Salespeople must provide you with a form and a receipt clearly stating this, as well as directions for how to go about canceling.
9. Florida
The issue of refunds and returns is left to sellers in Florida, at least to some extent. A retailer must post notice that it does not accept returns or exchanges if it elects not to do so.
The notice must be posted at the "point of sale," which is generally taken to mean the cash register. If it's not there, you're entitled to return the product for a refund. Florida law allows you seven days from the date of purchase. If you act within this time period and can offer proof of purchase, you're entitled to a refund.
10. Georgia
In Georgia, the law does not provide the right to cancel most purchases, although it is possible under certain narrow circumstances.
For example, sales initiated through face-to-face contact between the buyer and seller are reversible, but there are a couple caveats: The transaction must be of $25 or more, and it cannot have taken place at the seller's business location. Instead, the rule is aimed predominantly at door-to-door solicitations.
As for vehicles, Georgia's lemon law applies only to new cars and trucks. If you buy used, you're on your own.
Make Your Money Work for You
11. Hawaii
Hawaii is a "notice" state: The law here depends on whether the seller has posted a conspicuous sign stating its return policy.
The difference in Hawaii is that retailers must elect one of four statutory return policies — they cannot just unilaterally devise their own. They can offer:
Refunds only
Refunds and merchandise credits only
Exchanges or merchandise credits only
No refunds
Merchandise credits or exchanges
If you wait more than 60 days, however, none of the above apply.
12. Idaho
Idaho gives you a three-day right to cancel transactions, but only for sales via telemarketing or door-to-door. If you actually sign a contract with the seller, however, its terms are binding.
The state also has a lemon law. Assuming the vehicle you purchased is indeed a lemon and you can prove it, the manufacturer — not necessarily the seller — must replace it with a comparable vehicle or refund your purchase price, including the value of your trade-in.
The lemon law applies only to vehicles that are still under the manufacturer's warranty. You're entitled to up to 105 percent of the vehicle's manufacturer's suggested retail price.
13. Illinois
Illinois has a three-day law. You can cancel some — although not all — transactions within three business days. In fact, the list of reversible transactions is pretty short. It includes the door-to-door sales that are regulated in other states, as well as gym and physical fitness center contracts, and campground memberships.
Illinois law does make an exception for hearings aids. If you purchase one through the mail, you have 45 days to cancel the transaction.
14. Indiana
Indiana law differentiates between outright sales and business opportunities. Think of a business opportunity as a work-from-home proposition that requires you to purchase certain merchandise to get started. In this case, you have 30 days to cancel for a refund.
Otherwise, sales are restricted to three-day cancellation periods, but only if they occur in your home or somewhere else apart from the retailer's place of business. The three-day period also applies to purchasing a timeshare or membership at a camping club or health spa, or if you contracted for credit repair services.
The state's lemon law is somewhat detailed. You can only return cars and light trucks within 18 months and 18,000 miles of purchase if it doesn't meet basic standards and was purchased from an Indiana dealer.
Make Your Money Work for You
15. Iowa
Funeral services fall under the umbrella of sales you can cancel in Iowa. You can also cancel:
Door-to-door solicitations
Social referral services
Buyers clubs
Campground and exercise club memberships
Timeshares
Business opportunities
Restrictions apply to all the above transactions.
The state's lemon law is restricted to whichever comes first among the following: the duration of the manufacturer's warranty, or two years or 24,000 miles after the date of delivery. In addition, the vehicle's problems must meet specific guidelines.
16. Kansas
The law in Kansas mostly protects you against unfair door-to-door solicitations. You have until midnight of the third day after a transaction to cancel. These salespeople are also required under the law to provide consumers with detailed receipts and copies of any contracts entered into at the time of the sale. Failure to do so is legally considered to be a deceptive business practice.
Individual retailers set return and refund policies for all other sales. You have no legal right to cancel a contract or purchase agreement.
17. Kentucky
Kentucky has its own Consumer Protection Act governing deceptive, unfair, false and misleading practices in trade and commerce. This means you're covered for the usual transactions that most states protect, including telemarketing sales, business opportunities and charitable solicitations. Kentucky law includes a few other provisions governing internet sales and pharmaceutical drugs.
The Consumers' Advisory Council acts in an advisory capacity for consumers. Complaints should be made to Kentucky's Office of Consumer Protection.
18. Louisiana
Louisiana consumers do not have the right to cancel purchases or contracts. However, Louisiana does offer consumer education programs through its Consumer Protection Section. Here, you can learn to protect yourself against unscrupulous retailers and sellers.
Otherwise, you're still protected by federal law and the FTC's "cooling off" rule. But like many state laws, this rule only applies to transactions that take place away from the seller's place of business.
Make Your Money Work for You
19. Maine
Maine has an implied warranty right law that gives you warranty rights for four years after purchasing an item. This is in addition to any warranty the seller provides.
Beyond that, the three-day rescission rule applies here, too, giving you three days to cancel door-to-door sales in Maine. The state also gives you a unilateral right to "reject" merchandise and demand a refund if it "fails in any respect to conform" to the contract you signed for purchase.
20. Maryland
Customers need to be alert in Maryland. It's not enough to look for posted notices about return policies at the time of sale. Instead, the law here offers retailers the option of notifying customers of their return/refund policies on the merchandise or the receipt as well.
A store that does not have a return policy can refuse to take back goods, as this is within the law. But if the policy is not posted, the seller must accept returns within "a reasonable time period."
Like Maine, Maryland law provides for implied warranty rights. Sellers are obligated to deliver goods that operate at the time of sale and continue to operate as promised for a "reasonable" period of time.
21. Massachusetts
In Massachusetts, retailers must "clearly and conspicuously disclose" their return, refund and cancellation policies. So, be alert.
Gift certificates sold in the state must be redeemable for at least seven years and must be free of fees. If you receive a store or manufacturer credit for returned merchandise, you have at least seven years to collect on it under Massachusetts law.
Retailers and merchants must also inform you of any information that might influence your decision to buy.
22. Michigan
Michigan suggests you ask the seller about its return or refund policy at the time of the sale. Policies are left to the discretion of retailers. The state's attorney general indicates that most sellers will accept returns, but time limits can vary considerably. You might have years, days or weeks, so the attorney general recommends acting quickly.
You'll almost certainly be required to produce a receipt or written record of the transaction, even if the purchase is a store brand with the retailer's name emblazoned on it.
23. Minnesota
A seller cannot refuse to give you a cash refund in Minnesota unless the retailer has posted notice that it will not. Policies must be printed in at least 14-point print and in boldface.
In the absence of a notice, you can count on a refund, assuming the merchandise is in a condition acceptable to the seller. The seller has the option of snail-mailing you a check within a "reasonable" time or returning your cash at the time of return.
24. Mississippi
Mississippi does not govern sellers' rights to set their own return policies. The usual rules about door-to-door sales apply, however. State law can't trump federal law in this case, so the FTC cooling-off rule prevails: You have three days to cancel transactions that occur somewhere other than a sellers' place of business.
Mississippi's lemon law is restricted to new vehicles, with a few exceptions. It protects consumers for up to a year after the date of purchase.
25. Missouri
Missouri law does not provide guidelines for retail refunds or returns, or provisions for return of motor vehicles other than lemons.
The only three-day change-your-mind period applies to door-to-door sales as covered by federal law. If you purchase something in a brick-and-mortar establishment, you're stuck with it. The state's lemon law applies only to cars that are still under the manufacturer's original warranty.
26. Montana
The state's Office of Consumer Protection will help you out if you live in Montana, but the state has few hard-and-fast rules regarding refunds and returns. The OCP receives and investigates complaints and distributes consumer education materials. But beyond that, most laws are focused on unfair business practices.
Retailers may set their own return policies. The state's lemon law is restricted to vehicles less than 2 years old with less than 18,000 miles. You must allow the manufacturer three tries to fix the problem.
27. Nebraska
Nebraska's consumer protection laws focus on "assistive devices." If you require a device to overcome a physical or other impairment, you're covered. You have the right to return any such device for up to 30 days and to receive a new one of comparable quality, or a refund. Otherwise, retailers have the right to set their own return and refund polices.
You're entitled to a new vehicle or a replacement if you buy a lemon in Nebraska. Your vehicle must be less than 1-year-old and still under warranty. You can choose between informal arbitration and filing a legal complaint against the car's manufacturer.
28. Nevada
Nevada retailers have the right to set return and refund policies. If you buy a lemon, you must initiate a legal action for reimbursement within 18 months after getting the vehicle. In addition, you must give the manufacturer at least four tries to fix the vehicle before that time runs out.
29. New Hampshire
In New Hampshire, statute, contract or store policy determine your right to return merchandise. If these are not in place, you typically cannot return merchandise. With door-to-door sales, you have the three-day option the FTC rule provides.
30. New Jersey
In New Jersey, retailers are required to post their return and refund policies. Consumers have the right to a cash refund, a credit to their credit card or a store credit, provided the merchandise isn't damaged or used. If the store does not post a policy, you have 20 days to demand a refund or credit.
New Jersey also has mail order regulations. You must receive your merchandise within six weeks of your order, or the seller must offer you a full refund, or merchandise of equal or superior quality.
31. New Mexico
New Mexico allows sellers to set their own return and refund rules. You're protected in this state if you purchase a defective car, however. The law covers both used and new cars. As in other states, you must give the manufacturer a reasonable opportunity to fix the vehicle's problem or problems.
If the vehicle's problem cannot be remedied, you're entitled to a new vehicle or a full refund.
32. New York
You have 30 days to return merchandise to a retailer in New York if it doesn't post its return policy clearly on its premises. Otherwise, policy is left to the store.
New York's laws are more intricate when it comes to rebates. Advertisements for rebates must state the actual sales price before rebate and disclose that you must mail in your rebate request to receive the lower price.
The advertisement must also clearly indicate how you'll receive that reduced price. New York law allows sellers to impose fees to claim a rebate.
33. North Carolina
North Carolina's right-to-cancel laws are more generous than the state's refund laws. You can void contracts entered into for:
Undeveloped land
Food services — although not individual food items purchased in a grocery
Campground memberships
Gym memberships
Dance or martial arts lessons
Dating or social club memberships
Discount buying club memberships
Credit repair services
Contracts to purchase mobile homes
You typically have three days to exercise any of these options. Sellers must let you know of these rights in the contract you sign. Otherwise, you're limited to federal door-to-door sales protection. North Carolina allows retailers to set their own policies for returns.
34. North Dakota
North Dakota does not restrict retailers from prohibiting returns. As in most other states, policy is left to the seller. The state has its own legislation for door-to-door sales, but it's effectively a carbon copy of the federal law.
The North Dakota Home Solicitation Sales Law addresses transactions of more than $25 that are entered into at a location other than the seller's place of business. Just like federal law, it gives you three days to act.
35. Ohio
Ohio's return and refund law doesn't require retailers to conspicuously post their policies. It doesn't even require that they have policies. But if they don't have a policy — or if that policy isn't clearly posted — you're entitled to a refund for returned merchandise. Ohio law allows for "restocking fees," so you might not get all your money refunded.
36. Oklahoma
Oklahoma also allows retailers to set their own rules for returns and refunds. The state's motor-vehicle lemon law extends to motor homes and those over 10,000 pounds. This is a little different and more generous than some other states. Other than those mammoth vehicles and motor homes, your vehicle must be registered to be covered by this law.
37. Oregon
Oregon allows retailers to set their own refund policies. But the state does have an Unlawful Trade Practices Act that covers real estate sales, as well as goods and services intended for personal use. The act also applies to health care professionals who engage in practices prohibited by the law.
You can be awarded the amount of your loss or $200, whichever is greater. To collect, you must prove you suffered a loss because the seller engaged in an unlawful sales practice and should have known it was breaking the law.
38. Pennsylvania
Pennsylvania does not regulate retailers' return and refund policies. But the state offers significant protection regarding unfair trade practices. The Pennsylvania Unfair Trade Practices and Consumer Protection Law lists many practices sellers may not engage in.
For example, sellers can't require a purchase or payment to win a prize, at least if the transaction begins with a telephone call. Sellers also cannot promise quality that doesn't exist, or engage in "bait-and-switch" tactics.
39. Rhode Island
Rhode Island law requires that if a seller intends all sales to be final, it must clearly post notice of this either at the location where the merchandise is placed for sale or at the cash register. If it fails to do so, you have 10 business days to return the item for a refund.
The state's lemon law extends to cars, trucks, motorcycles and vans, provided the vehicle was sold or leased by a dealer or the manufacturer, not a private party. In addition, the sale or lease must have occurred after May 11, 1984. The vehicle must also weigh less than 10,000 pounds.
40. South Carolina
Refund and return policies are at the discretion of retailers. South Carolina's lemon law covers all new vehicles purchased after Oct. 3, 1989, but you must establish that a defect exists that substantially lowers its value or impairs its use. And you must give the manufacturer a reasonable amount of time to make things right.
41. South Dakota
South Dakota does not regulate retail refunds and returns. The state's lemon law requires that any problems must be reported within 12 months and 12,000 miles. Owners of lemons are eligible for a replacement vehicle or a full refund.
42. Tennessee
Tennessee sellers get to set their own return and refund policies, but those policies must be posted at the "point of sale."
43. Texas
Texas retailers and sellers are free to set their own return policies. The state's laws for door-to-door salespeople are much like those in other states and conform to federal law.
The three-day right to cancel is reserved for sales that take place somewhere other than the seller's business location. Door-to-door salespeople must notify you orally and in writing at the time of the sale that you have three days to change your mind.
44. Utah
Utah requires sellers to post their return policies at the location of display, at the cash register or by the store's entrance. If the policy is not in any of these places, you have a right to return the merchandise.
As in other states, the three-day rule does not apply to vehicle sales in Utah. The Utah New Motor Vehicle Warranties Act covers the state's lemon law, which addresses new cars still under warranty, as well as leased vehicles and motor homes. It does not cover used vehicles.
45. Vermont
A Vermont seller is obligated to tell you at the time of sale that it does not offer refunds, or that it only offers refunds at its own discretion. The policy must be placed on a sign at the point of display, the cash register or the store entrance. If it's not, the seller must accept the return and refund you cash if you paid cash, or credit your account. You must make the return within a "reasonable" period of time.
46. Virginia
Virginia law requires retailers to post "conspicuous" notice of their return policies on their premises unless the seller willingly provides a refund or credit within 20 days of sale. In other words, if a notice isn't posted, you must get your money back no more than 20 days later.
The law also requires the notice to detail any charges or fees you might incur by returning the merchandise.
47. Washington
The state of Washington requires retailers and sellers to accept returned merchandise if it's defective or if its quality and features have been misrepresented. You're entitled to a refund, an exchange or a credit unless the merchandise is in fine working order and it is what the retailer said it is.
Otherwise, the standard federal law applies to door-to-door sales, and some restrictions are placed on telemarketers. Sellers are required to clearly explain the terms of a sale.
48. West Virginia
West Virginia's laws focus mostly on unfair trade practices and tinkering with warranties. It's illegal in this state for sellers to refuse to honor express or implied warranties provided for by law. If a warranty exists, it must be honored. Otherwise, retailers are free to adopt their own policies for returns and refunds.
49. Wisconsin
Sellers are free to set their own return and refund policies in Wisconsin. If the product you purchased is actually defective and the retailer doesn't want to take it back or refund your money, it can direct you to the manufacturer for compensation.
50. Wyoming
Wyoming's unlawful and deceptive trade practices laws address actions a retailer or seller might deliberately take to misrepresent a product. Such misrepresentations might include stating that a product has certain features that it does not, or falsely stating that an organization or company has endorsed a product.
Sellers are free to implement their own return and refund policies. Bait-and-switch tactics are illegal.
About the Author