Yes, You Actually Can Shop at Costco for $1 — Here's How

7 min Read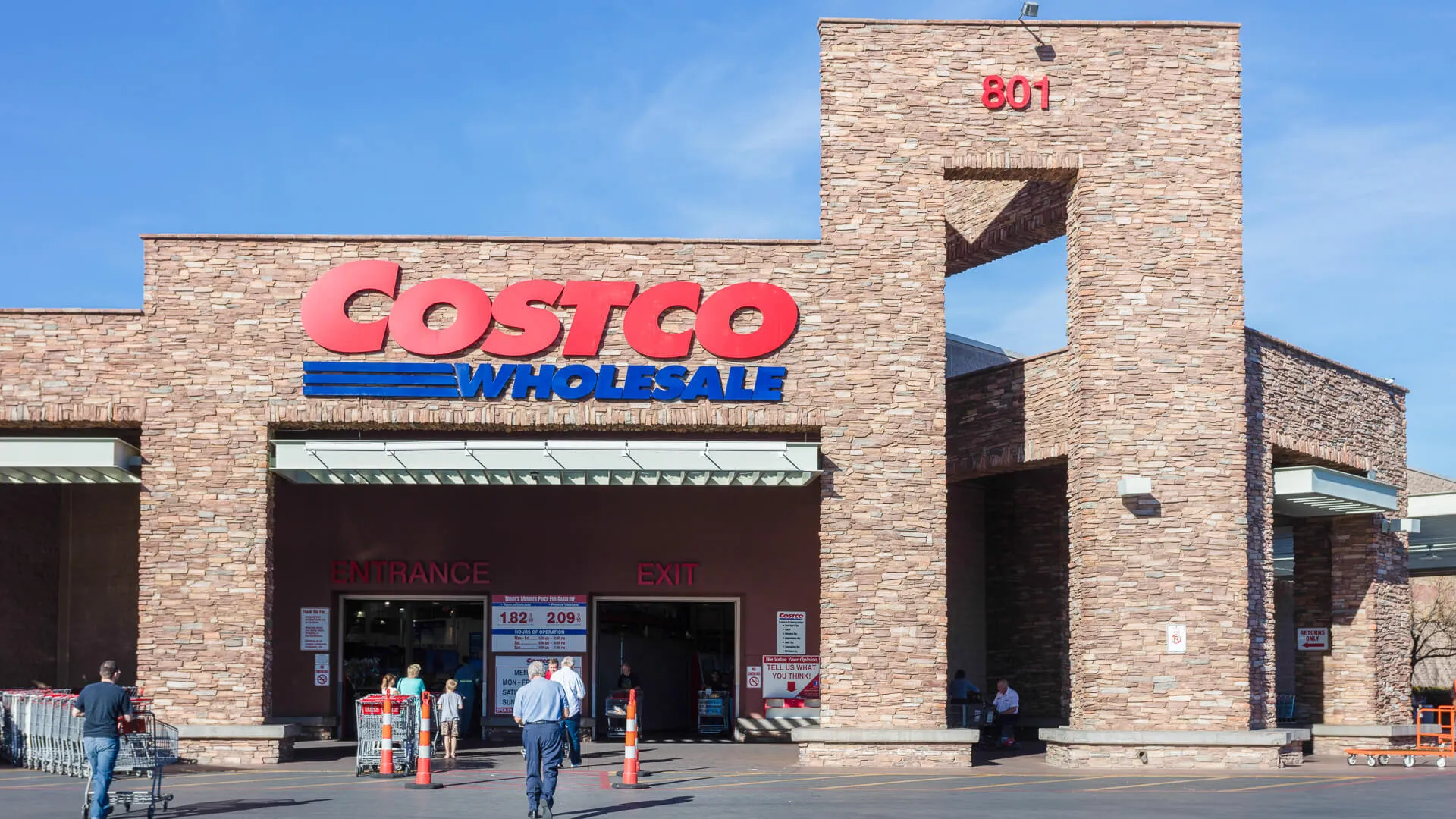 Shopping at a warehouse club such as Costco is a no-brainer if you have a big family to feed. Buying in bulk can help you get the lowest per unit price on many items and keep your grocery bill manageable. And if you buy enough, the savings can outweigh the $60 to $120 annual membership fee.
But if you have a household of one, paying a membership fee to buy large quantities of things might not make sense. However, even a single person can save money by shopping at Costco. The key is knowing what to buy and how to make the most of your Costco membership.
Click through to read more about deals you can only get at Costco.
Make Your Money Work for You
Buy Only What You Know You Can Eat
It's easy for anyone to go overboard at Costco and end up with food that goes to waste. After all, the deals are great. And if you try the samples offered throughout the store, you could go home with a lot more than you planned to buy.
"If you are buying things that you will regularly eat, chances are you will save money," said Jessica Fisher, creator of GoodCheapEats.com.
"Keep your head on straight," Fisher said. "It's really easy to get wooed by those impulse buys."
Also, avoid buying things you haven't tried before. You don't want to be stuck with a large quantity of something you might not like.
However, you don't have to rule out buying fresh produce at Costco if you regularly eat large quantities of fruits and vegetables. If you're a vegetarian, for example, buying produce at Costco likely will save you money, Fisher said. If you're the type, though, who normally lets fruits and vegetables wither away in the refrigerator produce drawer, don't be tempted to buy produce in bulk at Costco.
Take Advantage of Bulk Individually Packaged Items
Just because Costco sells items in bulk doesn't mean that everything in the store comes in a giant container — such as a gallon of mayonnaise or a 6-pound can of beans. Many items are sold in smaller packages or containers and bundled together for bulk pricing.
"The day of the ginormous 20-pound bag of something — that isn't the only thing Costco sells anymore," Fisher said. "Costco really is making it easier to break down those bigger packages for smaller households."
Fisher said that one of her favorite items to buy at Costco is the package of mini-cups of hummus. Other individually wrapped or packaged items that are sold in bulk include chicken breasts, sausages, guacamole and frozen fish, she said. Even many canned goods are sold in multipacks of small cans. You can take advantage of bulk pricing without having to buy items in large containers that will go bad shortly after you open them.
Make Your Money Work for You
Buy Items You Can Freeze
Buying foods that can be frozen is a key way a single person can benefit from the lower price per pound on large quantities sold at Costco. If you have room in your freezer, this strategy will help you save money on meats, butter, bread and more.
"To take advantage of meat deals, repacking and freezing into smaller packages as soon as you arrive home is critical," said Josh Elledge, founder of SavingsAngel.com. Wrap each piece of meat or poultry individually then place into a large freezer bag to store. Then you can easily remove the number of pieces you want to thaw, he said.
Coffee also can be frozen, and buying a large bag or container is cheaper than buying smaller packages at the supermarket, Elledge said.
"To keep large containers fresh, portion into amounts you'd use up in about two weeks and freeze in good freezer bags," he said. "Take out one at a time, as needed, and allow to fully thaw before making the first cup. Once thawed, keep in an airtight container and keep in a cool, dry place."
You can even take advantage of the low prices on large cans of certain items, Fisher said. She gets large cans of tomato sauce and diced tomatoes for just $2.35, then makes a big pot of pasta sauce. She divides the sauce into small containers and freezes them.
"If you're buying for one, you can still make that big can work," she said.
Resist the Urge to Buy Items for Others
It might seem like a smart strategy to use your Costco membership to buy bulk items you can share with others and split the cost. However, this strategy could backfire.
If you shop solo, haul the items home, then hope you can find friends or family who are willing to share in the bounty and reimburse you, you might not get any takers. Then, you're left with a lot of food you can't eat plus the total bill.
For this strategy to work, you need to agree with someone in advance to share your Costco membership. You could split the $60 annual membership fee and shop together. Or, you can split the cost at checkout and divvy up your purchase after you pay to ensure each of you gets what you paid for.
Make Your Money Work for You
Get Items With a Long Shelf Life
A single person can take advantage of low per-unit prices at Costco on items with a long shelf life — such as grains, pasta, dried beans and, yes, ramen noodles. Some of these items are even sold in smaller packages that are bundled together rather than one large bag, Fisher said.
Even for items that are sold in large bags — such as rice — you can put a small amount into an airtight container for easy access and store the rest. And you'll likely pay less per pound with a large bag of rice from Costco than a similar, smaller bag from another retailer.
Shop for Bulk Items That Won't Go Bad
Paper goods — such as toilet paper and paper towels — are a great Costco purchase for single people. You don't have to use these items quickly and you'll save money by buying them in bulk.
"For a single person, I would estimate a $19 box of bath tissue to last about three months or more," Elledge said. "Compare that with paying $6 to $8 every couple weeks" for a small package. A case of Kirkland Signature bath tissue contains 30 rolls.
A large package of paper towels could last up to six months, depending on how often you use them, he said. A case of Kirkland Signature paper towels includes 12 rolls for $19.99.
Make Use of the Pharmacy
Costco also offers great prices on items that aren't sold in bulk — which is something single people should consider. For example, it has some of the lowest prices on prescription drugs, according to research by Consumer Reports.
Membership isn't required to fill prescriptions at Costco. However, members can get lower prices on medications by joining the Costco Member Prescription Program. The discount is determined at purchase but can be as much as 80 percent.
You also can take advantage of Costco's low unit pricing on large containers of vitamins and nutritional supplements. "Especially when they run additional 'money-off' offers, vitamins are often less expensive than other places, and the large-count bottles last much longer than the smaller bottles available elsewhere," Elledge said. Because you take them daily, you likely can go through a big bottle before the expiration date.
Make Your Money Work for You
Use Your Membership to Save Money on Gas
Another perk singles can take advantage of at Costco is the warehouse club's fuel centers. The savings you'll get from buying discounted gas at Costco is enough to justify the membership cost in some areas, Fisher said.
For example, Fisher said that the price of gas at Costco in Southern California, where she lives, is so much lower than competitors' prices. "At some times, it's been a good 30 cents less," she said.
More From GOBankingRates
About the Author