Is Costco Open on Labor Day?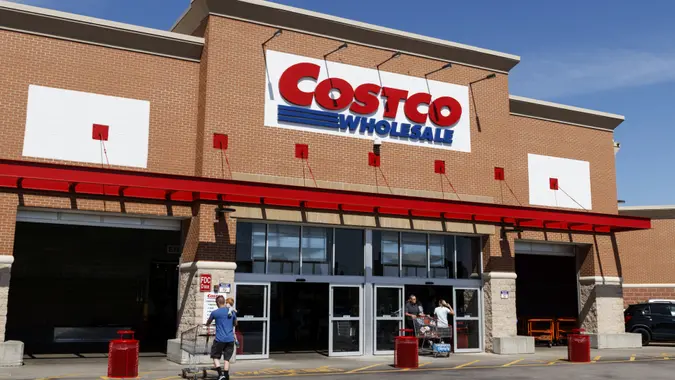 jetcityimage / Getty Images
If you are looking to visit the one-stop shop and mega-warehouse Costco to stock up on macaroni salad and hot dogs for a Labor Day gathering, you may want to do so ahead of time. Costco closes for several holidays throughout the year, including Labor Day. 
See: How To Save $200 on Your Grocery Bill Every Month
Is Costco Open on Labor Day?
Costco shutters its doors each year on Labor Day, which will fall on Monday, Sept. 4, this year. Though you may not be able to run into your local store on the day of the holiday, there will be plenty of time to grab what you need beforehand for the long weekend.
Costco Holiday Hours 2023
Though Costco stores are open for most days of the year, there are a few holidays throughout the year that you'll find Costco closed, including Thanksgiving Day and Christmas. Though some hours may vary depending on the area, here are the holiday closures listed on Costco's website:
New Year's Day
Easter Sunday
Memorial Day
Independence Day
Labor Day
Thanksgiving Day
Christmas Day
Holiday
Date
Is Costco Open or Closed?
New Year's Day
Sunday, Jan. 1
Closed
Martin Luther King Jr. Day
Monday, Jan. 16
10 a.m. to 8:30 p.m.
Presidents Day
Monday, Feb. 20
10 a.m. to 8:30 p.m.
Good Friday
Friday, April 7
10 a.m. to 8:30 p.m.
Easter Sunday
Sunday, April 9
Closed
Memorial Day
Monday, May 29
Closed
Juneteenth
Monday, June 19
10 a.m. to 8:30 p.m.
Independence Day
Tuesday, July 4
Closed
Labor Day
Monday, Sept. 4
Closed
Columbus Day
Indigenous Peoples Day
Monday, Oct. 9
10 a.m. to 8:30 p.m.
Veterans Day
Saturday, Nov. 11
10 a.m. to 8:30 p.m.
Day Before Thanksgiving
Wednesday, Nov. 22
10 a.m. to 8:30 p.m.
Thanksgiving Day
Thursday, Nov. 23
Closed
Day After Thanksgiving
Friday, Nov. 24
10 a.m. to 8:30 p.m.
Christmas Eve
Monday, Dec. 24
10 a.m. to 8:30 p.m.
Christmas Day
Sunday, Dec. 25
Closed
Day After Christmas
Tuesday, Dec. 26
10 a.m. to 8:30 p.m.
New Year's Eve
Saturday, Dec. 31
10 a.m. to 8:30 p.m.
Make Your Money Work for You
Final Take To GO 
Whether you are looking for big-ticket items or items in big amounts, Costco typically has you covered. Next time you are planning for a holiday event, make sure you familiarize yourself with Costco's holiday closures to ensure your next weekend barbecue or other big celebration is covered well in advance.
Editorial Note: This content is not provided by any entity covered in this article. Any opinions, analyses, reviews, ratings or recommendations expressed in this article are those of the author alone and have not been reviewed, approved or otherwise endorsed by any entity named in this article.