9 Luxury Items That Don't Lose Their Value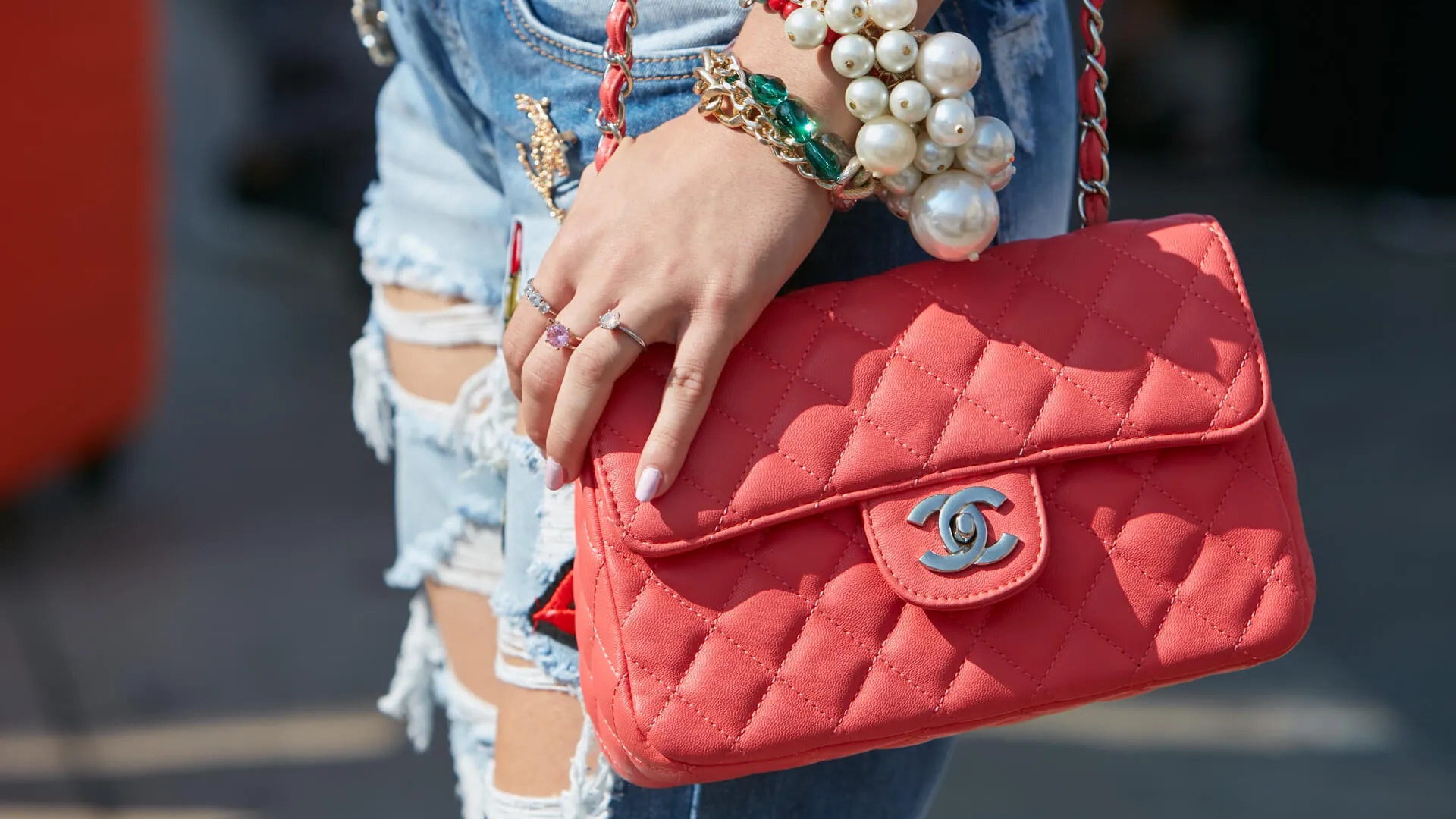 Many people view buying a luxury item as an investment. But in reality, just because something is expensive doesn't mean it will retain its value over time.
If you're looking to treat yourself to a designer bag, that's one thing. But if you're purchasing an item for its resale value, you need to know what keeps its worth and what depreciates with age.
Click through to find out which collectibles are actually worth the investment.
Hermès Kelly Bag
Cost: Starts at $9,500
"The Hermès Kelly bag is named after Grace Kelly, Princess of Monaco. Its structured, classic lines make it a timeless choice, and the brand's high-quality materials and superb craftsmanship ensure that it will last for years to come," said Kara McClurg, an expert in fashion and accessories at online marketplace Everything But The House.
Hermès Birkin Bag
Cost: Starts at $9,250
"Brands like Hermès tend to have more value because of how limited the supply is," said Julie Ramhold, consumer analyst with DealNews, who added that the brand does not have frequent sales and limits the number of outlet stores, which also keeps values high.
Depending on the exact bag, the value can increase with time. Emily Dang, co-founder of pre-owned luxury retail site SnobSwap, told the website Who What Wear this about the iconic accessory: "Birkin bag retail prices range from $9,000 to $150,000 and can see resale prices up to $223,000. Most Birkins retain or increase in value, depending on leather, hardware and demand."
Make Your Money Work for You
Chanel Classic Handbag
Cost: $5,300
"Chanel still carries an air of exclusivity because it doesn't sell any of its products online, with the exception of its beauty line," Ramhold said. Chanel bags actually can increase in value over time.
"Ten years ago, I purchased my first Chanel medium flap in caviar leather for $1,600," Dang said in a 2017 Who What Wear article. "This same exact bag now retails for $4,900. That is a 206 percent return [not adjusted for inflation]. … The resale value of this bag also retains or increases depending on leather and hardware."
Read: How Buying a Chanel Bag Taught a Woman the Value of a Dollar
Louis Vuitton Neverfull
Cost: $1,260
The Louis Vuitton Neverfull seems to never go out of style, and it has remained a popular handbag thanks to periodic price increases and a high demand, Dang told Who What Wear.
"The Neverfull is one of Louis Vuitton's all-time most successful bags that come in endless options of materials as well as limited editions and special artist collaborations," she said. A standard Neverfull will retain at least 85 percent of its value, Dang said, while rare, limited-edition versions can increase in value and sell for at least double the original cost.
Designer Bags That Lose Their Value
Not all luxury bags are created equal. Bags by Tod's and Versace tend to lose their value the quickest, reports Fortune. So if your goal is to resell, you're better off sticking with Hermès, Chanel and Louis Vuitton.
Rolex Watches
Cost: $7,500
"Rolex is the only brand that is able to maintain a high resale value with the majority of its products," Ariel Adams, founder of ABlogtoWatch.com, told Money magazine. Adams explained that the watches are able to retain their value because Rolex offers only a limited product line, which has enabled the watches to become recognizable names.
However, some models hold their value better than others. Paul Altieri, a watch expert and CEO of vintage Rolex dealer Bob's Watches, told Money that the GMT, the Submariner and the Daytona are the best bets to invest in if you hope to eventually resell.
Make Your Money Work for You
Luxury Watches That Lose Their Value
In addition to Rolex, Tudor and Patek Philippe watches tend to retain their value, Adams and watch collector Adam Craniotes told Money. All other brands tend to lose value.
"Don't think about [watches] as financial investments," Adams told Money. "Buying low and selling high doesn't typically work so well in the watch world."
Diamonds
Cost: $30,925 per carat
"Diamonds have and retain a market value that is either consistent or increases over time," said jeweler and diamond expert Dan Moran of Concierge Diamonds Inc. However, it's important to note that unless you are buying wholesale, you will end up paying more than the price of the diamond itself.
"Any time you pay retail for something, you're paying for a lot more than the product you're purchasing," Moran said. "You're paying for advertising, staff, lighting, inventory — all the expenses that go into running a retail business get bundled into the retail price."
Moran also warned against buying lab-grown diamonds, which do not retain value. "A diamond retains its value because there is a finite supply," he said. "The basic laws of supply and demand maintain that as demand increases, value goes up. With lab-grown diamonds, there is an ever-growing supply but not an overwhelming demand. So naturally, the lab-grown diamond loses its resale value."
Jewelry That Loses Its Value
The value of gold is more fickle than conventional wisdom would lead many to believe. According to Money magazine, the value of gold actually dropped 51 percent between 1980 and 2000. And from 1900 to 2011, the value of gold increased only 1 percent after taking inflation into account.
High-End Art
Cost: Millions of dollars
"Classic pieces are one of a kind, and many people can appreciate them whether they're art aficionados or not," Ramhold said. "The reason why high-end pieces hold their value goes back to standard economics: demand is high, and supply is low. The most valuable pieces might have reproductions, but there's only one true original."
In January 2018, an oil painting by pop artist Wayne Thiebaud sold for $1.08 million. The 1960s art piece was expected to sell for $400,000 to $800,000.
Make Your Money Work for You
Art That Loses Its Value
Although you might be able to get your hands on a piece of art that ends up being worth millions, it's not guaranteed that what you buy will increase in value. Art, in general, is a risky investment because it has no intrinsic value, and most art loses its value over time, according to Business Insider.
Burgundy Wine
Cost: $17,485 for a bottle of DRC Grands Echezeaux 2004
If you want to invest in wine, go for a bottle from the Burgundy region of France. Twenty-four of the wines on global wine marketplace Live-ex's Power 100 list for 2017 were from the region, thanks to an increase in demand from the Asian markets.
The values of the top 10 Burgundy wines increased by at least 60 percent between 2015 and 2016, with the most valuable wine, DRC brand's Grands Echezeaux 2004 vintage, rising 93 percent in value over the year. A bottle of that wine now will set you back almost $17,500.
Fine Wine That Doesn't Hold Value
If you plan to buy wine for investment purposes, an article in Forbes advised investors to make sure the wine meets the following four requirements: there's a market where it can be bought and sold on demand; the wine must be durable to last while it appreciates; the wine must be bought from and stored by reliable business partners; and you're ready to capitalize on market variability.
If that fancy bottle of wine you've been saving doesn't check all four boxes, you're better off just drinking it.
Christian Louboutin Shoes
Cost: $1,195
Christian Louboutin is among the few luxury shoe brands that hold their value, according to Fortune. This seems to be especially true for more ornate and embellished styles. The Follies Strass pump sells new for $1,195, while a used pair can sell for as much as $1,025.
"The red sole is always a winner for resale value," Tracy DiNunzio, the CEO of resale site Tradesy, told Fashionista in 2014. "Louboutins consistently command the highest return on investment in the shoe category."
Make Your Money Work for You
Designer Shoes That Lose Their Value
Louboutins seem to be the exception to the rule, as designer shoes, in general, tend to lose their value after wear. "Shoes have a lesser resale value, I think for the obvious reason that they're worn on your feet," Rati Levesque, the chief merchant of resale site The RealReal, told Fashionista.

BEFORE YOU GO
See Today's Best
Banking Offers