How to Save Money With the Walmart Savings Catcher
Learn the pros and cons of the Walmart Savings Catcher app.
When you make an effort to save money, nothing is more frustrating than to see the same product elsewhere for a lower price. Although some stores do offer price-match guarantees, it can be a hassle to search for lower prices and alert the store. Not so with Walmart Savings Catcher — an app that does the price-searching and reporting for you. Here's how to use the app to save money at Walmart.
What Is the Walmart Savings Catcher?
Although Walmart is often thought of as the king of low prices, the company is continually looking for ways to provide the best deals to its customers. Walmart shoppers can use the Walmart Savings Catcher tool to automatically assess prices from top stores in their local area. When the tool catches a lower price on an eligible item you purchased from Walmart, you will receive the difference on a Walmart eGift Card.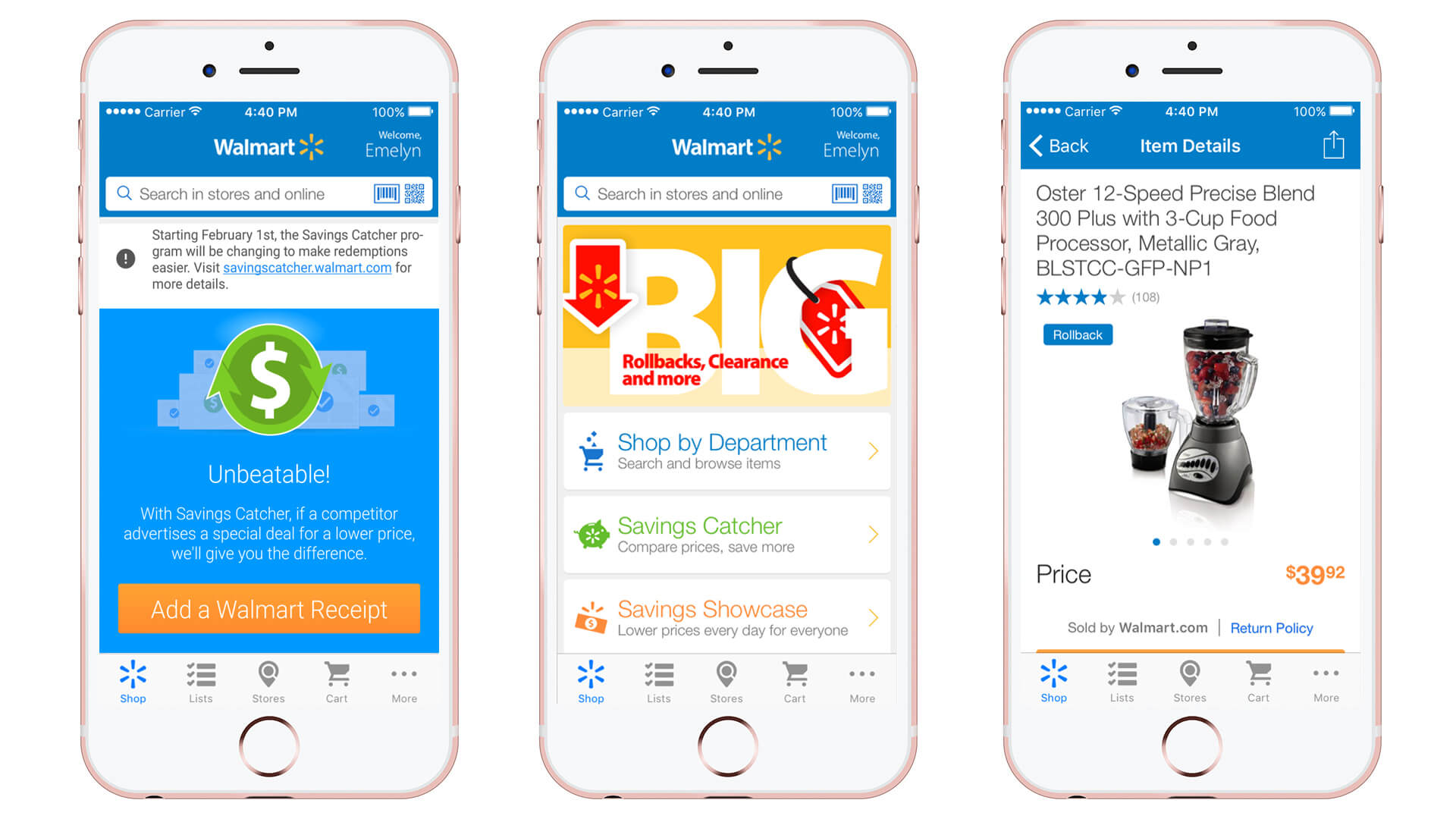 Saving Money With the Walmart Savings Catcher
Using the Walmart scanner savings tool is straightforward. You have the option of submitting your receipt number via the Walmart app, online or through Walmart Pay. Savings Catcher will automatically scan advertisements from top stores in your area to find lower prices that match eligible items listed on your receipt. When a lower price is found, Walmart will notify you within 72 business hours and the difference will be credited to a Walmart eGift Card.
How to Save Money With the Walmart Savings Catcher App
Here's how to use Walmart's money-saving tool on your mobile device:
Open the Walmart app and tap the "Services" icon from the bottom of your iPhone's screen; then tap the "Savings Catcher" icon. When using the Android version of the Walmart app, tap the menu bar in the top right corner of the Walmart app; tap "Savings Catcher" under "Tools."
Tap "Add a Walmart Receipt."
Use your phone to scan the QR code or barcode from your store receipt; store receipts must be fewer than seven days old, including the date of purchase.
Related: How to Apply for a Walmart Credit Card
How to Save Money With the Walmart Savings Catcher With Walmart Pay
You can also use the Savings Catcher via Walmart Pay:
Go into the Walmart Pay feature in the Walmart mobile app.
Click the green "Submit Receipt" button at the bottom of your e-receipt each time you use the Walmart Pay app.
How to Save Money With the Walmart Savings Catcher Online
Here are the steps to follow to use the online version of the Walmart Savings Catcher:
Go to the Walmart Savings Catcher site and log in to your Walmart.com account.
Look for the box labeled, "Enter New Receipt."
Enter the TC# from your Walmart receipt.
Enter the date of purchase.
Click "Add Receipt."
Discover: Why One Family Is Loving the Savings Catcher App
Pros and Cons of the Walmart Savings Catcher
As with every tech tool, both capabilities and limitations exist. Here's what you need to know:
Pros
Cons
You must have your receipt. Walmart recommends always using Walmart Pay to avoid losing your receipt.

Only receipts from U.S. and Puerto Rico Walmart stores are eligible.
Worth a Look: Comparing Grocery Buys at Target and Walmart, Section by Section
Walmart Savings Catcher Reviews
Some shoppers who have used the Savings Catcher tool and have not used their rewards immediately have had their rewards balance disappear. It might be a good idea to use your rewards immediately to avoid this complication.
How Do Other Price-Catching Apps Compare?
Other price-catching apps exist, such as Citibank's Citi Price Rewind and Paribus, but they offer different features. Once you submit eligible items that you purchased in-store or online with a Citibank card to Citibank's Price Rewind, the app will search for lower prices within 60 days of your purchase date.
When using Paribus — which is part of Capital One — the app will search for shipping and order confirmations in your inbox to identify purchases to price match, request the refund from the retailer on your behalf and the retailer might or might not issue you a refund, depending on eligibility requirements. 

The Walmart Savings Catcher tool could be helpful to shoppers who frequently shop at Walmart stores and buy pantry staples, frozen foods and health and beauty aids, which are categories for eligible items. For shoppers who do most of their Walmart shopping online or often opt to shop somewhere else, this tool would not be worth using.
Up Next: Walmart Shopping Tricks to Get the Most Bang for Your Buck