20 Ways Retailers Are Tricking You Into Spending More Money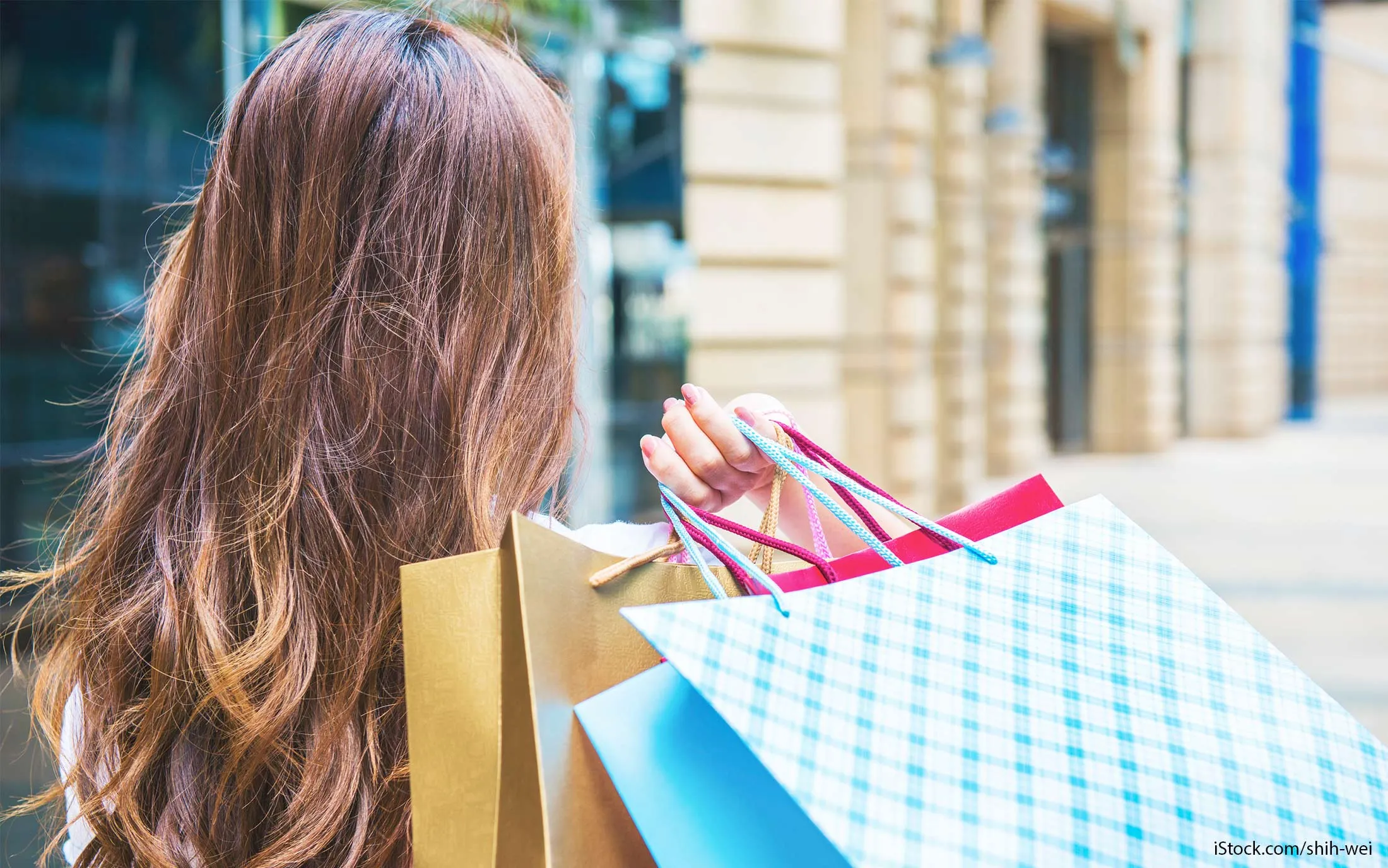 1. Pre-Cut Produce
To save money on groceries, keep an eye out for this trick. Josh Elledge of SavingsAngel.com said stores can easily double their profits on packaged produce.
"If you want convenience, you'll generally pay for it," he said. "Produce that is cut, prepared and packaged can be much more profitable for retailers. Compare the price per pound of a bunch of carrots versus a bag of washed baby carrots — it can be a big difference."
If you want to keep your produce costs down, go for whole, unprepared fruits and vegetables. It's worth spending 10 to 15 minutes doing your own slicing and dicing at home.
Make Your Money Work for You
2. Prepared Foods From the Deli and Bakery
Grocery stores also entice customers to buy prepared foods by placing pre-made meals and food around the perimeter of the store. Like pre-cut produce, many customers might end up paying for the convenience.
"The perimeter is heavily trafficked and almost always gives you access to the deli, meat, bakery, seafood and dairy departments, where profits can help offset those loss leaders at the store's entrance and elsewhere," said Elledge.
He added, "Prepared foods at the deli are as highly profitable as a restaurant, and the smells emanating from the bakery give you more of that warm feeling that encourages you to spend more."
It's tempting to throw a roasted chicken and glazed veggies in your cart and call it dinner, but you can save money on food by purchasing the ingredients and preparing the meal at home. And if you're pressed for time, try cooking meals in bulk and freezing for later.
3. Piling Sale Items in Bins
It's very common for retailers to fill open bins with goods that are on sale. Bins are easy to fill to the brim with sale merchandise, which creates a sense of urgency to buy and a treasure hunt-like shopping experience.
To avoid this trap, don't head to the store looking for a bargain, and be wary of sale bins. Keep a running list of what you actually need — and stick to it.
"Shoppers who are looking for bargains when they shop actually spend more than people who are only shopping for a particular list of items," claims Elledge.
4. Extra-Large Carts and Shopping Bags
Large carts and bags make it easy to grab all the items you need, but they also make it easy to pile on a bunch of items you don't need. So instead of grabbing a giant cart or bag on your next shopping trip, try ditching them altogether and see if you end up saving money.
Make Your Money Work for You
5. Maze-Like Store Layouts
Retailers who want their customers to spend more know that the longer they keep them in the store, the more money they'll likely spend, said Elledge. If you notice that you tend to spend more money when you're shopping in a store with a confusing, maze-like layout, consider avoiding that store and ordering items online instead.
6. Changing Store Layouts
Not every store is big enough to wind customers through a maze, so what do they do instead? Simply change the store layout.
"By changing up the layout, they get you to spend more time in the store looking for the item you need," said John Schmoll, founder of Frugal Rules. "The more time you spend in the store provides more opportunity to buy."
If your favorite store suddenly switches up the layout, grab the nearest employee who can help you find what you're looking for. Stick with this counter-move until you've mastered the new floor plan, and you'll avoid wandering the aisles and purchasing items you don't need.
7. Controlling Your Mood With Music
Alexander Reichmann, CEO of iTestCash, said retailers use music to set the mood and control their customer's energy levels. In fact, one 2012 study Reichmann cites found that moderate noise distractions enhance creativity and make customers "more likely to buy new and innovative products."
"[In] a sporting goods store, you may hear music that makes the shopper feel more energetic in that shopping environment," Reichmann said. "The easiest way to avoid falling for this is to plan your shopping trip in advance, either with a budget or list. And don't go over what you intend on spending there."
8. The 'Compromise Price Effect'
This tactic is most often used by discount retailers and electronics stores, reports MarketWatch. With this trick, a store will place an expensive item right next to a slightly cheaper, but comparable item. The customer is tempted to buy the more expensive item, but then they see the less expensive, similar item and go for that instead. The customer walks away feeling like they got a great deal, while the store cashes in.
You might encounter this strategy in person and online. To avoid falling for it, do your research on products before you buy by reading reviews, comparing prices from various retailers and searching for additional coupons. This way, you'll be making a decision that's right for you and not one a retailer drove you to make.
Make Your Money Work for You
9. The 'Bounce-Back' Promotion
"Bounce-back" offers usually compel shoppers to come back to the store. Kendal Perez, savings expert with CouponSherpa.com, said examples of this kind of offer include Kohl's Cash, The Limited Virtual Dollars and Lane Bryant's Real Women Dollars.
"Typically, you have to spend a certain amount in order to earn one of these vouchers," she said. "To redeem the offer, users must spend a minimum amount — anywhere from $25 to $50 — within a certain time frame. This offer is effective because it drives the shopper to potentially spend more than he or she intended. It also creates a return visit and purchase, which the consumer may not have otherwise made without the voucher."
Avoid spending more by recognizing "it as a retail strategy, and only spend what you intended," recommended Perez. "Instead, use these offers to offset a planned purchase, like a gift or upcoming expense that can be applied for money savings."
10. Free Shipping Thresholds
Many retailers offer free shipping year-round, but Perez said free shipping is the most common type of threshold offer where "a shopper must spend a certain amount in order to receive the deal. For example, a customer might have to spend at least $50 to get free shipping."
Don't fall for every threshold offer, though. Perez recommended doing a little math before you check out. "If the shipping fee is $8, and the total is more than $8 away from reaching the threshold, it may make more sense to pay the shipping fee than to add a $15 or $20 product," she said.
She does make one exception to this rule, however: "If you're ordering from Amazon, it's possible you can add one or more household items on your list you'd normally buy from your local supermarket to qualify for the shipping threshold and avoid a shipping fee while crossing something off your list."
Make Your Money Work for You
11. Free Trials
Jordan Wolff from Shrinkabill.com, a service that negotiates rates on bills, said cable companies are notorious for this strategy.
"Many times, these companies will offer you free premium channels for a set period, such as three months," he said. "But then once the period ends, you are responsible to turn off the premium channels. Otherwise, at the end of the promotion, the channels will remain active and the cable provider will start charging for these services."
If you are tempted by a free trial, ask up front what kind of "free" promotion is being offered. If you discover the responsibility of cancelling falls on your shoulders, then Wolff recommended you either reject the service or set a calendar reminder in the final month of the promotion to call and ask the provider to turn it off.
Wolff also warned about being charged to install equipment or initiate the service. "Everything is negotiable, so you can always ask for these fees to be waived," he said. "Since you are a potential new customer, you will have more negotiation power."
12. Price Anchoring
Many retailers use price anchoring to get customers to spend more money, said Allen Walton founder of online store SpyGuySecurity.com, which sells spy and surveillance equipment.
"[Retailers] make up a fake retail price and then have a heavily discounted sale price," he explained. "This makes it seem like the customer is getting a great deal compared to the usual price." Walton said this strategy is particularly effective because shoppers are trained to think sales are short-lived.
"They'll buy now instead of putting it off and risk the sale ending," he added.
To counteract this move, don't rely on the first price you see — retailers want you to use their initial pricing to make purchasing decisions. Instead, do some online research, or even poll your friends and family to see what they have paid for similar items.
Make Your Money Work for You
13. Limited-Time Offers
From infomercials to car sales, the limited-time offer is an age-old sales tactic.
"By putting a time limit on an offer of some kind — sale, contest, membership — you force customers to make decisions," said Walton. "They don't have time to think it over, and the fear of missing out is very powerful."
The reality is, it's very rare to come across a once-in-a-lifetime discount or special offer. If you feel the pressure to act quickly, step away from the situation, and give yourself some time for the impulsive feelings to subside. If you still want to jump on the offer, at least you'll be reaching for your credit card on your own terms.
14. Upselling
It's very common for retailers to suggest add-on items to customers — both online and in stores. What customers don't know is these items are usually high-margin items, said Walton.
"The retailer makes a ton of money off it," he said. "They might even offer a discount for that upsell (price anchoring!)." Walton also said this tactic is common for items like camera memory cards, magnetic cases for GPS devices or even extra guitar strings.
It's true, however, that some add-on items are legitimate. For example, your camera needs a memory card to function. But for other add-ons, like accessories or extras, it's smart to hold off and see what you actually end up needing. Even if an add-on item is totally necessary, you might save money purchasing it from another retailer.
Like many of the sales tactics on this list, comparison shopping and online research are the best ways to save money.
Make Your Money Work for You
15. 'Open-the-Wallet' Discounts
Have you ever seen a store display stocked with random items that have been deeply discounted? We're talking half-priced underwear with $1 bottles of shampoo and cheap to-go cups and marked-down vitamins. Retailers call these "open-the-wallet" items, as they are designed to get customers to buy, reports MarketWatch.
These items might be placed at the store's entrance because once a customer puts one in their cart, they might just keep on shopping.
Avoiding this kind of trick just takes willpower. Most of this stuff might be junk and is discounted for a reason: You don't really want or need it. So shop with intention, stick to a list and ignore the so-called "deals."
16. Shipping Upgrades
Shipping upgrades are when a retailer provides faster shipping if a customer does something like "adding another item to their order, signing up for a mailing or placing their order within a specific time period," said Walton.
If a store offers you a shipping upgrade, always consider what your part of the deal is. If you have to purchase another item you don't need or really want, then it's definitely not worth it. But if you just have to sign up for a mailing list, you can always remove your name from the list once your item ships. This trick isn't always bad for the customer — just be smart about it.
Make Your Money Work for You
17. Recommended Products
Sometimes, recommended products are really helpful to consumers. Amazon is a retailer that uses this feature in a very helpful way — customers can easily browse similar products and see how they compare to each other.
But in some cases, retailers are simply trying to push products to their customers, according to Walton. "More often than not, the retailer just makes a ton of money on the item or is looking to liquidate it," he said.
Instead of falling for a store's "recommended" products, read independent reviews online or even post questions about products on your favorite social media channels or community sites like Quora or Reddit. You might get a wide variety of responses, but at least you'll be free from high-pressure sales tactics.
18. Freebies
"Buy one, get one free!" "Free samples!" "Try now, buy later!" Retailers are just dying to give their stuff away for free — but not really.
"Giving out free samples of everything from food to cosmetics is a retail staple — especially on busy weekends, when more people are shopping," said Benjamin Glaser of DealNews.com. "This is just another way for retailers to convince you to buy."
Never feel obligated to buy something after taking up someone's time, and don't feel bad about taking a free sample. Retailers might not be able to rely on you to fall for this trick, but someone else will, and they'll make their money anyway. Just say "thanks" for the sample, and walk away.
Make Your Money Work for You
19. The 'Left-Digit Effect'
Simply placing a ".99" at the end of a price compels you to buy, reports MarketWatch. Called the "left-digit effect," retailers will take one cent off a price, turning it from a whole number to one that ends in .99 to persuade you to spend money.
If you find yourself falling for this kind of strategy, try always rounding up to the next dollar. Or, ignore the crafty price tags altogether and just focus on purchasing the exact product you are looking for.
20. Discount Drip Emails
You might have noticed this tactic the last time you visited a retailer's site. Sometimes, it starts out with a "sign up now, and get 10 percent off your first order" promotion. Then, if you don't buy something, you'll get another email for 15% off a week later. Another week passes, and you get a 20% off coupon.
Walton said the retailers that use this strategy will often send their last email with a discount that expires in 24 hours. And if you don't finally make a purchase, "they'll never do it again."
If you want to score a discount, wait for that final offer within the 24-hour expiration window. If you're not ready to buy quite yet, remove yourself from the mailing list and try signing up again later.
More From GOBankingRates