Here's How the Average Savings Account Interest Rate Compares to Yours

Find out where to get interest rates that are much higher than average.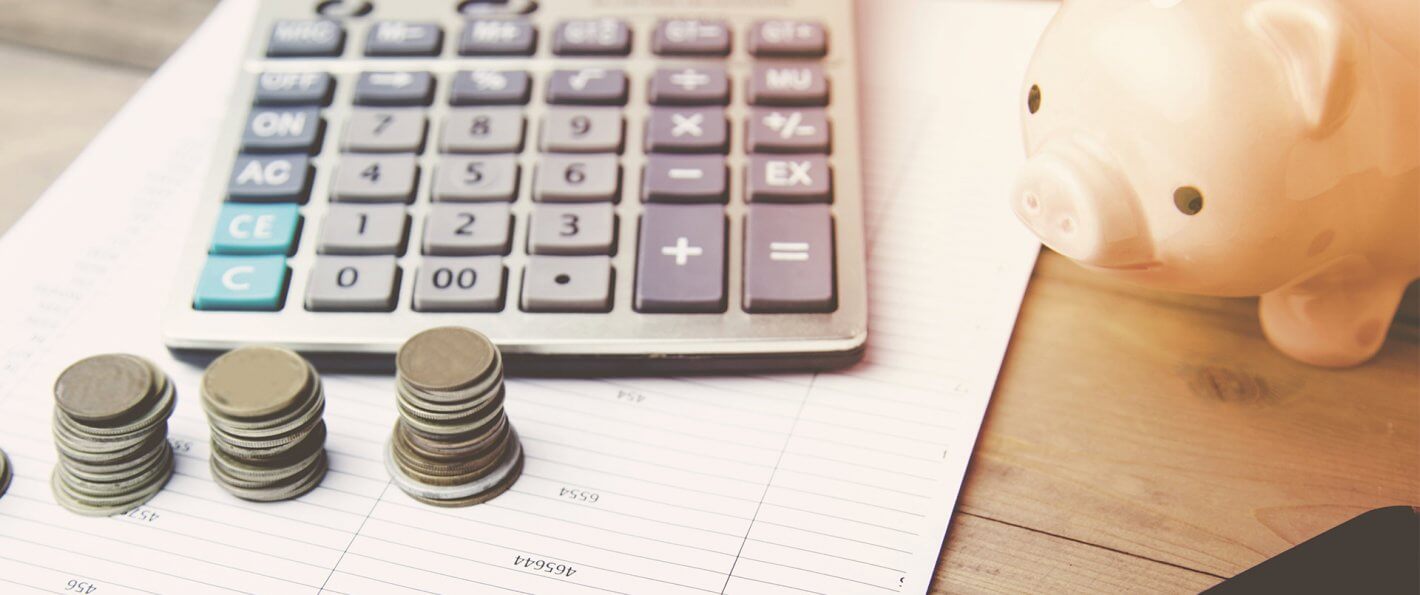 The national average savings account interest rate is 0.06 percent, according to the FDIC's March 2017 report. If your current savings account interest rate is low, it might be time to switch banks. GOBankingRates has identified the 10 best savings account interest rates available right now, all of which beat the national average. To get better rates, start researching banks and think about moving your money to one of the best savings accounts of 2017.
| | | |
| --- | --- | --- |
| Bank | Savings Account | APY |
| Synchrony Bank | High Yield Savings | 1.15% |
| CIT Bank | Spring Savings Account | 1.15% |
| Sallie Mae Bank | Money Market Savings | 1.15% |
| Barclays Bank Delaware | Online Savings Account | 1.15% |
| FNBO Direct | Online Savings Account | 1.10% |
| Discover Bank | Discover Savings | 1.10% |
| AloStar Bank of Commerce | Savings Account | 1.05% |
| Ally Bank | Online Savings Account | 1.05% |
| iGObanking.com | High Interest Savings | 1.00% |
How to Find the Best Savings Account Rates
In mid-March 2017, the Federal Reserve announced an interest rate increase, crediting job gains, an increase in household spending and firmed business investments. When interest rates rise and banks earn more on their money, they often raise interest rates on savings accounts.
Savings account rates probably won't beat stock market returns, but they are safe investments with very low risk. Savings accounts are a great place to park your emergency fund or other liquid savings that you'll need to access quickly. Although the national interest rate on savings accounts is 0.06 percent, online banks typically offer higher rates.
Online banks don't pay for overhead costs like brick-and-mortar banks do, so they can pass those savings on to their customers. For example, Synchrony Bank and Ally Bank offer online savings accounts with significantly higher rates than the average interest rate.
To get the best savings rate, it's essential to do your research; focus on account details including rates. You should also gather information about the accounts' minimum opening deposit, balance requirements, maintenance fees and other fees. If you're considering switching to an online account, make sure it's the best online savings account for your needs.
Read: 10 Online Bank Rates That Beat the National Average
Interest Rates Trends to Watch
In addition to the the mid-March rate hike, the Fed is expected to make two additional hikes in 2017, and policymakers are forecasting three rate hikes for 2018. These raises might impact the average savings account interest rate you can earn at banks and credit unions, but these changes affect consumers slowly, so don't expect a big increase anytime soon. If you can find an interest rate higher than the 0.06 national average, take advantage of it now.
Federal Interest Rate History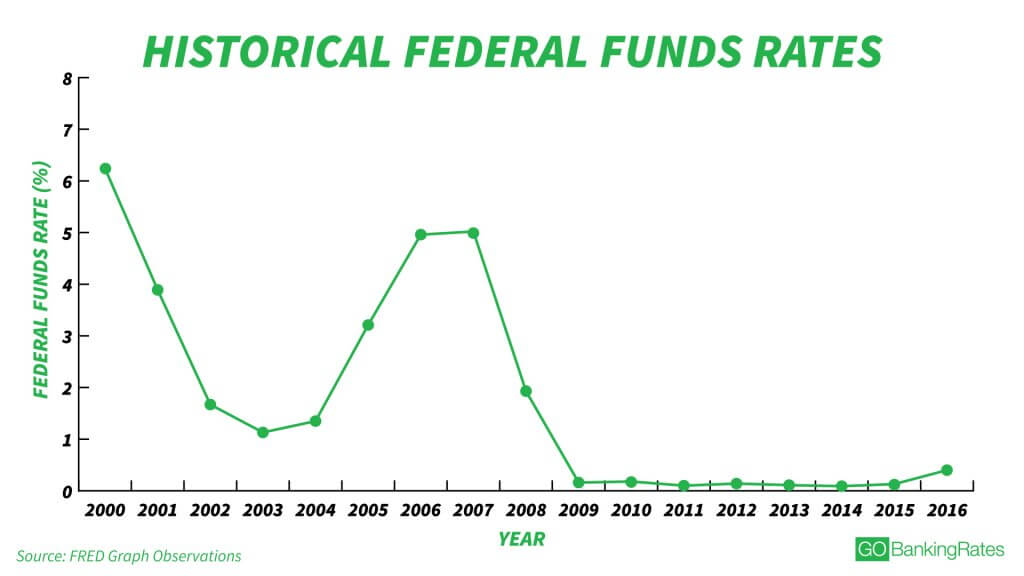 The Fed raised its key short-term interest rate by a quarter of a percentage point in December 2016, which was just the second time it had hiked rates since the U.S. central bank dropped its lending level to zero during the financial crisis.
Many economists thought the Fed's December 2015 increase would be the first of many, an opinion based on historical precedent, according to Fortune. Typically, the Fed tended to follow one interest rate hike with others in quick succession. The 2015 increase didn't change until a year later, however. Although the Fed indicated that rates are likely to increase three times in 2017, most people expect it will move slower than that, according to Fortune.
Keep in mind, a federal rate hike doesn't guarantee a rise in savings account interest rates. For this to happen, the Fed has to boost the rate significantly while the trickle-down process slowly starts to impact consumers, so you might not notice higher savings accounts rates for some time. Although you might eventually earn extra interest on your savings, the sure way to grow your money is by practicing good financial habits and saving diligently.
Even if interest rates remain low, savings accounts are safe and effective ways to invest your money for future use. The FDIC insures balances up to $250,000 per depositor per institution, and you are guaranteed a rate of return on your deposit. With the right savings account, you can have peace of mind knowing your money is growing while safely tucked away at a bank or credit union.
Up Next: 2017 Interest Rate Forecast: How the Fed Rate Hike Will Impact You
Rates originally collected and accurate as of March 23, 2017, at time of publish. All rates updated on June 22, 2017. All rates and terms are subject to change at the financial institutions' discretion. Some interest rates might be short-term or promotional offers only, and it is possible additional terms and conditions must be met in order to obtain the interest rates listed. Rates and availability might vary by region. Please verify terms and conditions before opening an account.