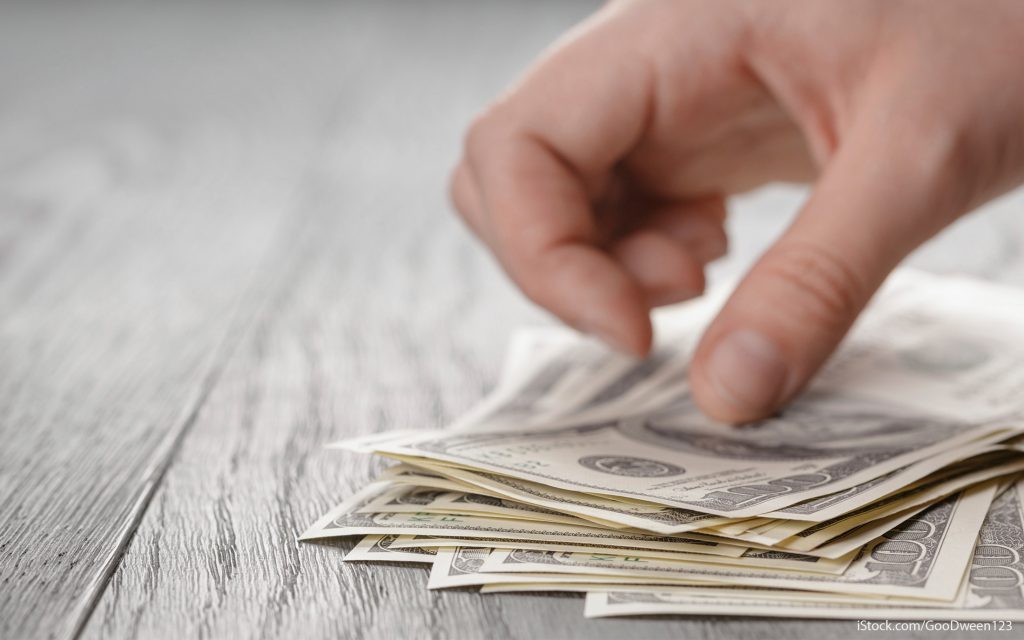 The buzz surrounding the federal funds rate continues to get louder as banks, economists and investors anticipate the Federal Reserve's decisions. And for consumers, this means waiting to find out how the interest rate hikes will affect bank interest rates — and savings account interest rates, in particular.
Read: CD Rate Strategies for the New Interest Rates
U.S. Average Savings Account Interest Rate
As of April 2016, the national average savings account interest rate is only 0.06 percent for all balances, according to the FDIC — the same as it was before the fed funds rate increase at the end of 2015. The national average money market account interest rate is slightly higher, however. For deposits less than $100,000, the average money market account interest rate is 0.08 percent; for deposits of $100,000 and higher, the rate is 0.12 percent. These rates have remained steady since before the fed funds rate increase in December 2015.
How to Find the Best Savings Account Rates
Compared with more aggressive savings options, such as investing in the stock market, you will earn less interest on your deposit with a savings account. But if you're an investing novice, any higher-risk investment might feel a bit too intimidating at this time — a savings account could be your safest bet. And although the national average is just 0.06 percent for savings account interest, plenty of options exist for you to get a higher interest rate on your own savings.
Historically, online banks have offered their customers high-interest savings accounts — much higher than brick-and-mortar banks — because they have lower overhead costs, meaning they don't have to pay operation costs for physical branches. For example, one of the best savings interest rates comes from Synchrony Bank, which is offering a 1.05% APY for its online savings account. Ally Bank is also offering a higher-than-average rate of 1.00% APY for its online savings account, and American Express is offering 0.90% APY.
Read: History of Online Banking: How Internet Banking Became Mainstream
To ensure you are getting a top interest rate, comparison shop online for all the best savings account interest rates available. Keep in mind that the interest rate is just one of several factors you should consider when selecting a savings account. Depending on where you choose to open a savings account, you might have to meet a list of requirements to earn the advertised APY, such as:
Minimum opening deposit
Maintenance or monthly fees
Daily minimum balance requirements
Make sure you understand all terms and requirements needed to qualify for the savings account's APY. To find some of the best savings account interest rates available, take a look at GOBankingRates' most recent study of the best savings accounts of 2016:
How Interest Rate Hikes Affect Savings Account Interest Rates
The Fed's decision to keep or raise interest rates from their current levels will directly impact the average savings account interest rate you can earn at your bank or credit union. The rate increase announced in December 2015 — and which was confirmed in March 2016 to remain the same for the time being — was minimal. For savings account interest rates, that means you can expect more of the same.
Because there's a direct relationship between the Federal funds rate and all other rates in the economy, the rates in nearly every key consumer rate in an economy — including CD rates, car loan rates, mortgage rates, and savings interest rates — will continue to remain largely unchanged. Investment strategist and portfolio manager Chris Georgandellis — who plans and directs the equity and fixed income investment program at Exchange Capital Management — said that for savings account interest rates today, "You can safely state that the trend is flat."
Read: Why Banks Won't Increase Savings Account Rates Even After Interest Rates Rise
The History of Federal Interest Rate Hikes
To aid in the stabilization of the economy, the Fed had kept the funds rate between 0.00 and 0.25 percent since December 2008. In December 2015, the Fed raised rates to the 0.25 to 0.50 percent range.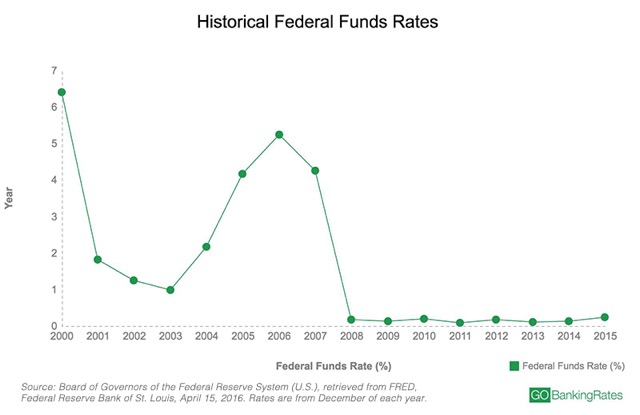 In March 2016, at its last meeting, the central bank decided to maintain the interest rates it had announced in December 2015. It's expected that the Fed will not increase interest rates anytime soon.
Georgandellis said that he does not expect rates to rise anytime within the next three to six months. "The Federal Reserve simply doesn't have to raise rates — inflation is subdued by every respectable measure available," Georgandellis said. He added that he would not be surprised if a rate hike doesn't happen at all in 2016.
Even if interest rates remain low, savings accounts are safe and effective ways to invest your money for future use. The FDIC insures balances up to $250,000 per depositor per institution, and you are guaranteed a rate of return on your deposit. With the right savings account, you can let your money work for you knowing it's safely tucked away and earning interest at a bank or credit union.
Casey Bond contributed to the reporting for this article.