Are Banks Open on Patriots' Day?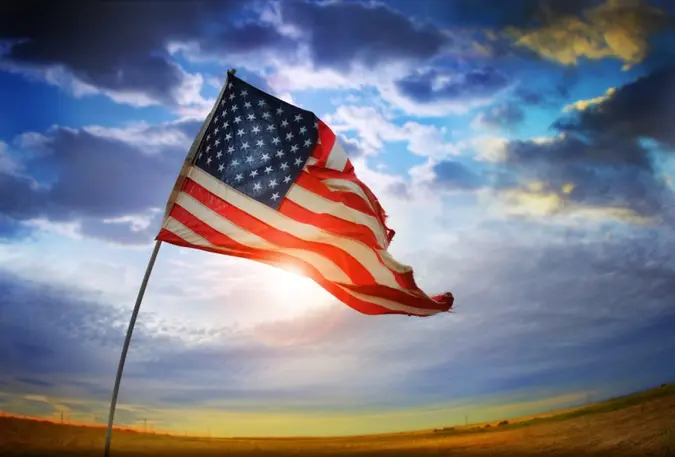 Patriots' Day is celebrated this Monday, April 19, 2021 and commemorates the battle that led to the birth of a new nation. It is celebrated each year on the third Monday of April to commemorate April 19, 1775, the day the battles of Lexington and Concord began and the American Revolution officially started.
Is Patriots' Day a Bank Holiday?
Patriots' Day is not a national holiday, but it is a state holiday recognized in Massachusetts, Maine and Wisconsin. Residents of these states can enjoy local reenactments of American Revolution battles on Patriots' Day, as well as parades in Lexington and Concord, reports USA Today. In Massachusetts, Patriots' Day also coincides with the Boston Marathon–and sadly, now the annual remembrance of the tragic Boston Marathon bombing in 2013.
While Patriots' Day marks a significant event in American history, is it a bank holiday? Bank holidays are days that the Federal Reserve Bank recognizes by closing. Often, banks nationwide will follow suit and close their doors on bank holidays to give employees time off and because capabilities are limited without the backing of the Federal Reserve Bank. But the Federal Reserve Bank tends to only include federal holidays on its list of bank holidays.
Banks Are Open on Patriots' Day
Bank holidays do not include Patriots' Day, which is a state holiday rather than a federal holiday. Since it isn't a bank holiday, most banks will open on Patriots' Day and follow their regularly scheduled hours.
Residents in Massachusetts and Maine should note, however, that Patriots' Day is a public holiday in their states and, while most banks in their communities are likely to be open, some banks and credit unions might still close.
"Generally, Massachusetts banks are open in the Commonwealth on Patriots' Day, with some exceptions — particularly those along the route of the Boston Marathon," said Daniel J. Forte, former president and CEO of the Massachusetts Bankers Association, in a statement. "Customers should check with their local institutions and branches to be certain."
Post Offices and Stock Markets Open on Patriots' Day
In addition to banks being open on Patriots' Day, both the Nasdaq and the New York Stock Exchange will be open for normal trading on April 19. The next holiday when U.S. stock markets are expected to close will be Memorial Day on May 31.
This article has been updated with additional reporting since its original publication.