Newest Axos Bank Promotions, Bonuses, Offers and Coupons: January 2021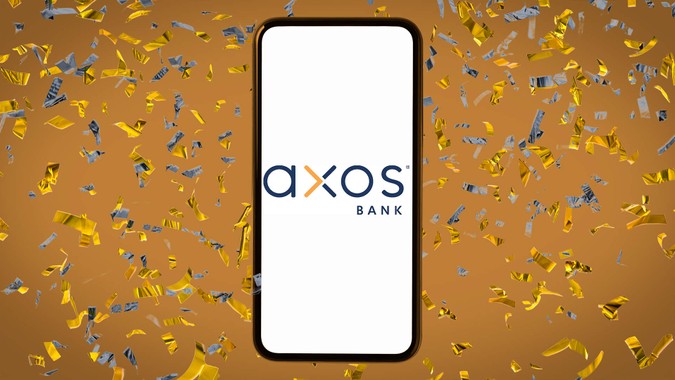 According to a recent study conducted by Finder, money-related goals ranked in the top three New Year's resolutions of 2021. Part of reaching those money goals can mean shopping for a new place to bank, which could also lead to hundreds of extra dollars in your bank account — if you do your research ahead of time.
Axos Bank Promotions At a Glance
Axos Bank is one of those banks that might be able to pad your pockets with some fast cash this month. This San Diego-based bank provides the online small business and personal banking services you'd expect from a larger bank. Banking with Axos gives you access to checking and savings accounts, vehicle loans, mortgages and more.
The best Axos bank offers available in January are for people in the market for a new checking or business account or home mortgage. Take a look at these latest Axos Bank bonuses and promotions to see if they're worth it.
Axos Bank Essential Checking Account: $50 Bonus
Axos Bank provides new customers a $50 cash bonus when they open an Essential Checking bank account. The account comes with no fees, including no expensive overdraft charges. Plus, you can receive your direct deposit two days early. Here's what you need to know:
Sponsors of
Axos Bank Refer-a-Friend Program: $20 Bonus
When you refer Essential Checking to a friend as an Axos bank customer, both of you have the chance to receive $20 Axos bank bonuses. The best part is that referrals are unlimited, so if you have a big circle of friends — or family members — who are looking to open a checking account, you can rake in the cash. Here's what you need to know, so you and each of your friends can earn the offered bonus:
Axos Bank Business Savings Account: $100 Bonus
This business savings account offers variable interest that compounds daily. Plus, you'll have the opportunity to waive the $5 monthly maintenance fee as long as you keep your balance at $2,500 or more. Here's what you need to know to earn the bonus:
Sponsors of
Axos Bank Mortgage Loan Promotion: $995 Bonus
Axos provides home mortgages with competitive interest rates. The bank is offering to waive the lender fee, up to $995, when you qualify for a home loan of $250,000 or more. Here's more:
How To Open an Axos Bank Account
Opening an Axos Bank account takes just a few minutes. If you're a legal U.S. resident, you'll need to choose your account and complete the online application. To apply, you'll need:
Are Axos Bank Promotions Worth Switching For?
If you're in the market for a new checking account or plan to apply for a new mortgage, Axos Bank's promotions for January 2021, are worth considering. But cash bonuses and other rewards are not the only reason you should consider switching banks.
Axos Bank is an award-winning bank with plenty of banking services for low fees. The bank prides itself on giving its customers the right tools and information to make smarter financial choices and gain progress toward their goals. Keep in mind that Axos Bank is an online-only bank, however, so if a face-to-face banking relationship is important to you, you may want to look elsewhere.
Information on promotions is accurate as of Jan. 23, 2021. Additional requirements may apply. Offers and terms are subject to change.
This content is not provided by Axos Bank. Any opinions, analyses, reviews or recommendations expressed in this article are those of the author alone and have not been reviewed, approved or otherwise endorsed by Axos Bank.
This article has been updated with additional reporting since its original publication.