Here's Your First National Bank Of Omaha Routing Number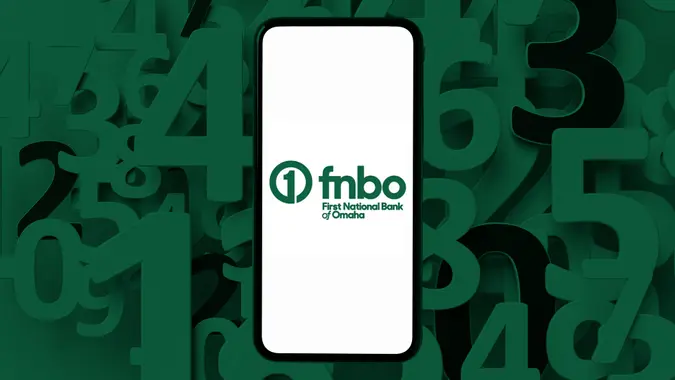 Customers of First National Bank of Omaha. or any other U.S. financial institution, should familiarize themselves with bank routing numbers because at some point they might need to use one. Routing numbers are used to identify different banks in different types of transactions, including wire transfers and online payments. Your First National Bank of Omaha's routing number is dependent on the state in which you live; look below to find your routing number.
First National Bank of Omaha Routing Numbers
First National Bank of Omaha has different routing numbers for different states it operates in. Here are the details:
First National Bank of Omaha 
State
Routing Number
Colorado
107000262
Illinois
071902629
Kansas
101003317
Nebraska
104000016
South Dakota
091409487
Texas
111924392
If you have questions about your routing number, contact First National Bank of Omaha at 800-642-0014.
What Is a Routing Number?
A routing number is a nine-digit security code that identifies a specific bank. They're used to confirm the bank involved in a financial transaction as well as to order checks. Routing numbers have been in use since 1910, when they were rolled out by the American Bankers Association — the reason they're also referred to as ABA numbers.
Can Banks Have Multiple Routing Numbers?
Yes they can, as shown by the different routing numbers used by First National Bank of Omaha. Large national banks like Wells Fargo, Citibank and Bank of America might have dozens of routing numbers to reflect their wide geographic reach as well as mergers and acquisitions they've made through the years. Because First National Bank of Omaha serves several Midwestern states, it has different routing codes for each.
How Do You Find a Routing Number on a Check?
You can find your routing number printed along the bottom of your check, in front of your account number and the individual check number. You'll use this routing number when ordering new checks.
What Is the Routing Number for International Transfers?
If you need to make an international money transfer, you'll use a SWIFT code instead of a routing number. Here's the lowdown on First National Bank of Omaha:
First National Bank of Omaha SWIFT Code 
FNBOUS44
Like routing numbers, SWIFT codes identify a particular financial institution in a transaction.