Here's Your Synchrony Routing Number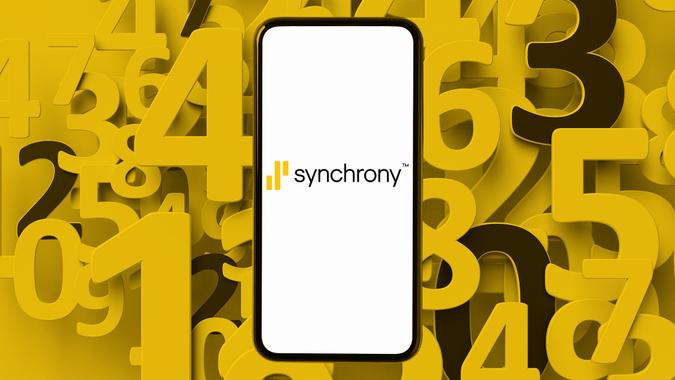 You might not think about routing numbers much, but they're crucial components of the banking world. Banks, and their customers, are constantly using routing numbers, which are essentially bank identifiers for various electronic funds transfers, such as direct deposits of paychecks. Thus, it's not a bad idea to know your bank's routing number.
Synchrony Bank Routing Number
Synchrony's routing number is listed below:
Synchrony Bank Routing Number
021213591
One good thing about a bank having only one routing number is that you never have to worry about providing a routing number meant for a different state.
Related: Synchrony Bank Review
What Is a Routing Number?
A routing number is a nine-digit security feature that identifies the bank it's assigned to. Whenever you use a routing number, you are confirming that your bank (and your account) is involved in a financial transaction, such as setting up a wire transfer or paying an online bill.
The American Bankers Association invented routing numbers in 1910 so banks could identify a check's processing endpoint. As banking has evolved, however, so have routing numbers. Today, banks use routing numbers for a variety of purposes, such as the examples noted earlier.
Read More: What Is a Routing Number? What They Are and How To Find Them
Can Banks Have Multiple Routing Numbers?
Yes, banks can have different routing numbers to cover different states. Citibank and Wells Fargo both have multiple routing numbers that correspond to the state each customer lives in. Some banks might have just one or two extra routing numbers, but Wells Fargo has 50 to cover each state.
Good To Know: How To Use and Find Your Synchrony Bank Login
How Do You Find a Routing Number on a Check?
The routing number on a check is the first string of nine numbers, located in the bottom-left corner. The numbers that follow are your bank account number and check number. The unusual font that the routing number is written with is what's known as a magnetic ink character recognition code, which allows machines to read the check.
Now Learn: How To Write a Check in 6 Easy Steps
What Is the Routing Number for International Transfers?
When an American bank participates in an international routing transfer, it identifies the other bank using a SWIFT code rather than a routing number. However, not all banks partake in that system, and unfortunately, Synchrony Bank is one such financial institution. Synchrony does not offer outgoing wire transfers to foreign banks. You can still receive a wire transfer, however, by using an intermediary bank to deposit the funds into your Synchrony account.
More on Discover Bank
This information is accurate Feb. 15, 2022.