Chime ATM Withdrawal and Deposit Limits: What ATMs Can I Use With Chime?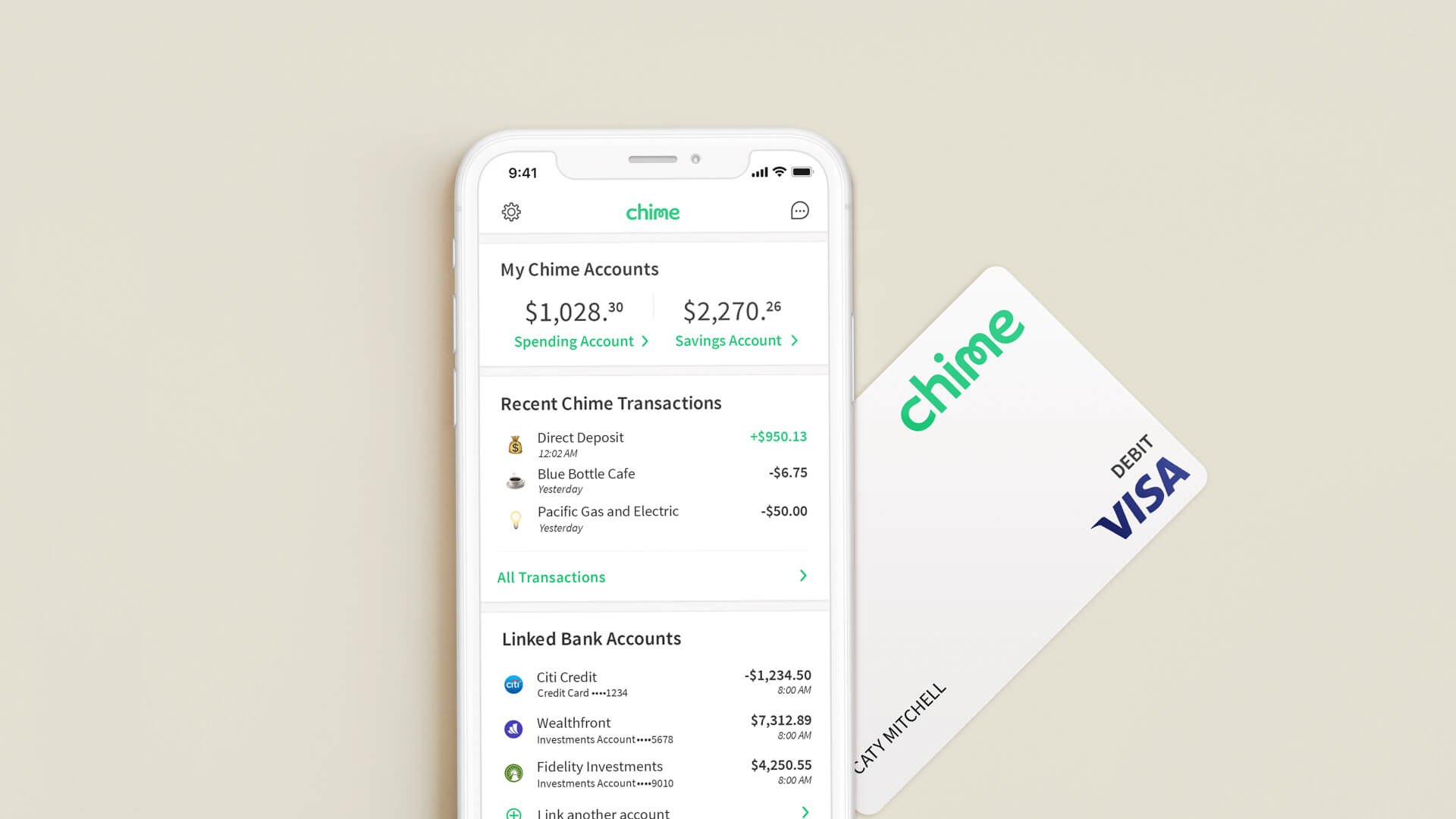 ©Chime
Chime Bank is an online bank that mostly operates through its website and mobile banking Chime app. Chime's banking services include a Chime Visa debit card, optional savings and spending bank accounts. But unlike a traditional bank, Chime does not have a physical store. Access to cash requires a trip to the ATM or selecting the cash-back option at the checkout aisle in grocery stores. You may be thinking, "Great, now I have to pay ATM fees every time I want some cash in my pocket." Don't worry, Chime Bank has a list of fee-free ATMs available.
This article will explore ATM options for current and potential Chime Bank customers as well as other online banking insights:
What Is Chime's ATM Network?
Chime Bank prides itself on being one of the top banks with no in-network ATM fees. Chime's ATM network is MoneyPass and VisaPlus Alliance. Over 38,000 fee-free ATMs are available with the combination of these two ATM networks. While Visa is more commonly known, MoneyPass may be new to you. This ATM network has over 1,700 organizations and 95 million cardholders using its services.
The VisaPlus Alliance is a product of Visa, so the Chime Visa debit cards (licensed from Visa USA and issued by the BankCorp) are accepted at ATMs everywhere Visa debit cards are accepted.
How To Find a Chime ATM
Like many of the other top online banks, Chime offers an ATM & Cash Back Finder online and through the Chime app on your smartphone. So when your Chime debit card is issued, familiarize yourself with the online and app products.
Sponsors of
A bonus is the Chime App will find fee-free ATMs nearby your current location.
Chime ATM Withdrawal and Deposit Limits
Chime Bank has some excellent features like no transaction fees, no overdraft fees and no minimum balance needed. However, there are other important considerations to make when banking with Chime like depositing cash, out-of-network ATM fees and withdrawal limits.
ATM fees for out-of-network ATMs: Chime Bank's out-of-network ATM fee is $2.50. This is a charge for Chime debit card usage outside of the MoneyPass and VisaPlus Alliance network. The great news is that Chime Bank doesn't charge any foreign transaction fees.

Note that ATM fees are determined by the ATM operator and not Chime Bank. When you do receive an ATM fee, the charge is to your Chime Spending Account.

Withdrawal limits: Chime Bank has no limit on the number of times you withdraw using the Chime Bank Visa debit card per day, but, like other financial institutions, Chime has a limit on daily money withdrawals.

ATM withdrawals: $500 per day
Cash back at point of sale: $500 per day
Over-the-counter withdrawals: $500 per day
Card purchases that require a signature and PIN: $2,500. This $2,500 limit includes incurred fees, ATM or over-the-counter withdrawals, funds withdrawn at point of sale and purchase.
Deposits: Like other online banks, there are multiple ways to deposit money into your Chime bank account, depending on the method you're using.

Direct deposit: Set this up with your employer or payroll company by providing your Chime routing number and Chime Spending Account number.
Transfer: Financial institutions transfer money into Chime accounts. All you have to do is find the "Transfer" option on the Chime app or website and follow the steps. You can also move money from an outside bank into your Chime Spending Account, as long as your outside bank is supported.
Mobile check deposit: This is an option to find and select on your Chime app.
Cash deposit: With your Chime Spending Account, you can deposit cash at any Green Dot location near you. The daily deposit maximum is $1,000 per day and $10,000 per month.
While using Chime ATMs for withdrawals and deposits can be a different experience than a traditional bank, there are plenty of options offered to make banking with Chime convenient for your unique lifestyle.
Alternatives to Using an ATM With Chime
If the whole ATM thing seems too complicated, there are other ways to make cash deposits and withdrawals.
Cash deposits: Chime Bank does not accept cash deposits at ATMs. The alternatives are:

Wire money in from a non-Chime account. However, the other financial institution may impose fees.
Deposit cash into your Chime Spending Account at a GreenDot retail location. All you have to do is have the cashier add cash directly into your Chime account. There is a maximum of $1,000 cash deposit per day and $10,000 per month.

Cash withdrawals: If you need cash and there isn't a nearby qualifying ATM, do not sweat it. The other alternatives to an ATM are:

You can make an over-the-counter withdrawal at any bank or credit union with your Chime Visa debit card. Show it to the teller and they can withdraw up to $500 in cash for you per day. There is a$2.50 fee every time you make this withdrawal.
Cash back at a grocery store, drug store or any retailer that offers that option. This procedure works like any other cash-back option.
The Bottom Line on Chime ATMs
Chime Bank is an option for anyone looking to try an alternative, online banking experience. The Chime ATM options are plentiful because it is anchored by larger and more tested institutions like Visa and MoneyPass. Since the beginning of the online banking revolution, financial institutions like Chime have pushed for advancements in technology and convenience.
This content is not provided by Chime Bank. Any opinions, analyses, reviews or recommendations expressed in this article are those of the author's alone and have not been reviewed, approved, or otherwise endorsed by Chime Bank.