Marcus by Goldman Sachs No-Penalty CD Review: Earn With the Freedom To Withdraw
This CD option offers you the flexibility you might need.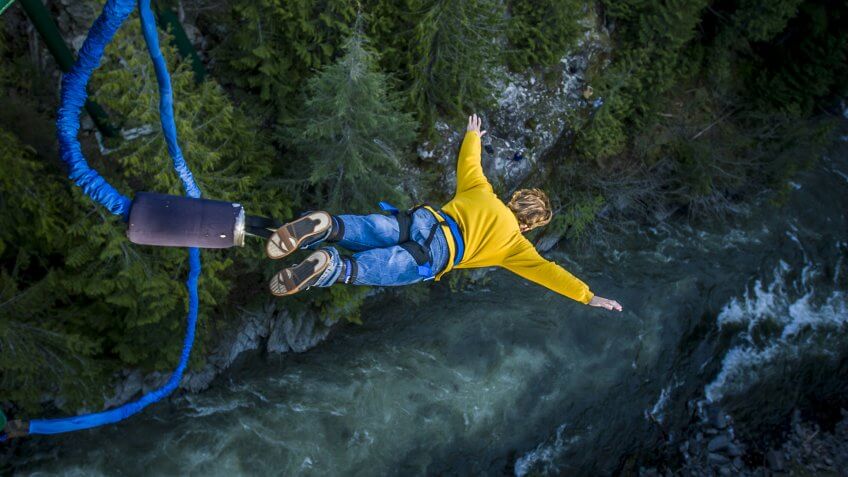 Goldman Sachs is one of the most prestigious investment banks in the world, tracing its roots back to 1869 and trading on the New York Stock Exchange. Marcus by Goldman Sachs is an online division of the bank, offering no-fee loans, high-yield savings accounts and certificates of deposit. One of its most innovative products is its no-penalty CD, which aims to provide more flexibility than a typical CD account while still earning a competitive rate.
If you're looking to invest in a CD but are unsure about making a long-term commitment, a no-penalty CD might have some appeal. Read this Marcus by Goldman Sachs review to understand the features and benefits of the bank's no-penalty CD, including interest rates, withdrawal penalties and general characteristics because you might be missing out on this great savings trick.
What Is a No-Penalty CD?
A no-penalty CD is the same as a regular CD except when it comes to withdrawals. Most CDs require you to keep your money locked away until maturity to avoid a significant interest penalty. For example, regular CDs at Marcus by Goldman Sachs charge everything between a 90-day interest penalty on CDs with maturities of less than one year all the way up to 365 days of interest for CDs with maturities of more than five years.
With a no-penalty CD, however, you can take money out nearly immediately without suffering any interest penalties. In the case of the Marcus by Goldman Sachs no-penalty CD, the required waiting period is seven days. Any time after that, you can withdraw both principal and interest at no penalty. One of the caveats is that if you undertake such a withdrawal, you're required to take out your entire balance and close the CD account.
Find Out: 16 Unusual Money Moves That Could Set You Up for Life
Sponsors of
Marcus by Goldman Sachs' No-Penalty CD Rates
The rates on a no-penalty CD at Marcus are a bit below what you could earn by investing in one of the bank's traditional CDs. This is a trade-off for having the flexibility to access your funds in as little as seven days. What's worth noting is that the Marcus no-penalty CD does currently pay a higher rate than the bank's high-yield savings account, so if you can avoid touching your money for those seven days, you can earn a higher rate and have the same liquidity thereafter.
Marcus by Goldman Sachs' No-Penalty CD Rates
CD Term
APY
Minimum Deposit
7-month
2.15%
$500
11-month
2.20%
$500
13-month
2.35%
$500
Information accurate as of June 27, 2019.
Marcus by Goldman Sachs' no-penalty CDs come in three maturities of seven months, 11 months and 13 months. Of course, once you cross the seven-day threshold, you can access your funds at any time without penalty, so these maturity dates aren't the same as with traditional CDs. The minimum investment is $500, which is the same as with traditional CDs at Marcus.
On a national basis, the Marcus no-penalty CD rates lie far above the average 12-month CD rate of just 0.65% APY. However, many online banks, including Marcus itself, offer slightly higher rates for traditional CDs of similar maturities.
When it comes to selecting which Marcus no-penalty CD to purchase, it's hard to argue against the 13-month version. Each of the three CD maturities carries the same seven-day hold requirement, after which time they are all equally liquid. As the 13-month no-penalty CD pays the highest rate, it's probably the best option for most investors.
There's another benefit of the Marcus no-penalty CD that may not be immediately obvious. If interest rates are rising, you can liquidate your no-penalty CD and reinvest that money at a higher rate right away, rather than waiting for your traditional CD to mature.
How To Open a Marcus by Goldman Sachs No-Penalty CD
As befitting of an online bank, it's a simple process to open a no-penalty CD account at Marcus by Goldman Sachs. You can start at the bank's homepage, then follow these steps to open your account at the website:
Click on the green "Start Saving" button.
Click on the blue "Open an Account" button.
From the drop-down menu under "Select your account type," choose "No-Penalty CD."
Select your term, either seven months, 11 months or 13 months.
Enter personal information, such as name, date of birth, address and Social Security number.
Link an external financial account so you can transfer funds and make your opening deposit.
As soon as your account is funded, the seven-day withdrawal clock begins. Not only is the account easy to open, but you can also easily close it should you need to do so. There's no trick to getting your money out after those seven days pass — and you'll get to keep any interest you earn.
The Bottom Line on the Marcus by Goldman Sachs No-Penalty CD
The Marcus by Goldman Sachs no-penalty CD offers competitive interest rates with no fees, a low minimum opening balance requirement and flexibility regarding withdrawals.
Sponsors of
The primary benefit of the Marcus no-penalty CD is that you can take your money out for any reason after just seven days. If a short-term emergency pops up, for example, you won't have to worry about losing all of your interest, as you might with a traditional CD. And as previously mentioned, when interest rates rise, you can take advantage of that since you can remove your money after the first seven days and reinvest it.
Of course, in exchange for this flexibility, you'll be taking a bit of a hit when it comes to the rate you'll earn, as the traditional CDs at Marcus pay higher rates. However, if you feel you might have the need to take your CD money out before maturity, that trade-off could be very worth it for you.
Keep reading to find out about Marcus by Goldman Sachs' savings account.
More on CDs