Your Guide to Citibank® SWIFT Codes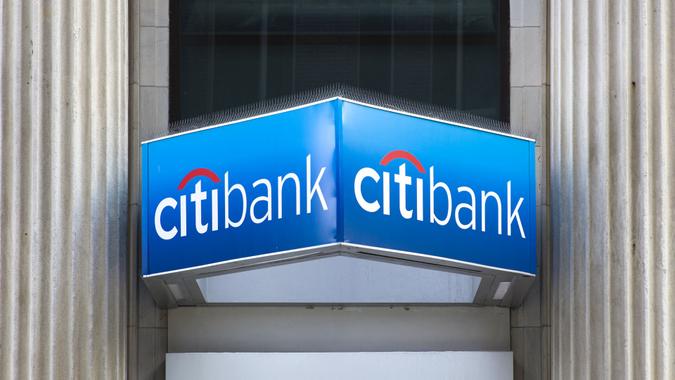 Goran Bogicevic / Shutterstock.com
If you've ever had to deal with an international wire transfer, you've likely encountered SWIFT codes. But if you haven't, you might be wondering: What are SWIFT codes, and how can you use your Citibank SWIFT code?
SWIFT codes are unfortunately not promotional offers for a Taylor Swift concert; rather, they are integral components in the global financial ecosystem. These designations allow global banks to send or receive payments. Citibank is one such institution, and as one of the largest banks in the United States, it has seen its fair share of transactions involving SWIFT codes.
What Is a SWIFT Code?
SWIFT codes are used for international wire transfers. They are essentially international routing numbers that identify banks and other financial institutions. This unique identification code can be a combination of letters and numbers, but in any case, it identifies where a bank's head office is located and which country the bank is from. Banks can also use these codes to send messages to each other.
Earn Perks With A New Checking Account
SWIFT codes are made up of eight to 11 characters spread into chunks of information.
Here's a breakdown of what those characters mean:
AAAA: These four letters represent the bank code, which identifies the institution that funds are transferring from or into.
BB: These two letters represent the country code, which identifies the country where the bank is located.
CC: This two-digit location code represents where the bank's head office is.
DDD: The optional three-digit branch code represents a specific branch of a bank.
Earn Perks With A New Checking Account
SWIFT codes are also known as bank identifier codes, or BICs, and the terms are used interchangeably.
Learn More: Demystifying SWIFT Codes — What They Are and How To Find Them
How To Find Your Citibank SWIFT Code
If you need to know your SWIFT code in order to move funds via a wire transfer to your U.S.-based Citibank account, you can find it among the frequently asked questions on the Citibank website, which notes that you should use CITIUS33 for that purpose.
You can also check the SWIFT website, which lists over 200 SWIFT codes related to Citibank. That's because Citibank uses different SWIFT codes for its different institutions around the world. This also applies to the type of currency being transferred.
Here's what you'll want to be aware of if you need to make or receive a wire transfer involving a Citibank account:
Earn Perks With A New Checking Account
Citibank SWIFT Code and Wire Transfer Information
SWIFT code
CITIUS33
Citibank's address for wire transfers
Citibank, N.A. New York
399 Park Avenue
New York, NY 10043
Information you'll need to provide
Recipient's account information

,

which will include the recipient's name, their bank's name and location and their account number
Citibank wire transfer fees
Tiered pricing, but for standard clients:

Outgoing U.S. wires: up to $25
Outgoing international wires: up to $35
Incoming wires: $15
Find Out: How To Find and Use Your Citibank Login
How Is Your Citibank SWIFT Code Used?
Citibank uses your SWIFT code to verify and confirm wire transfers between your Citibank account and whatever international bank you're dealing with. International banks use Citibank's SWIFT codes to verify which institutions are facilitating payments to make sure you're actually receiving your money.
Citibank SWIFT Code vs. Routing Number
Banks use SWIFT codes and routing numbers as communication tools. Your Citibank routing number is used for domestic transfers between banks, whereas SWIFT codes apply specifically to banks located throughout the world.
In light of all the talk about SWIFT codes, you might be wondering what SWIFT even stands for and where it came from.
SWIFT — short for Society for Worldwide Interbank Financial Telecommunication — is actually an organization whose purpose is to streamline and standardize financial transactions the world over. Founded in Brussels in 1973, SWIFT currently provides more than 10,000 financial institutions the tools necessary to wire money to each other. Over 210 different countries benefit from SWIFT codes.
Before SWIFT codes, there were routing numbers. Developed by the American Bankers Association in 1910, routing numbers — also called ABA numbers — were designed to confirm where checks were ultimately being processed or cashed. Now, according to the association's website, routing numbers can identify "participants in automated clearinghouses, electronic funds transfers and online banking."
Also See: What Is a Routing Number and How Do You Find It?
Fees for Transferring Money
Citibank transfers of any sort might require a fee when you send money, and international transfers generally cost more. But Citibank offers no-cost transfers for many situations.
Note that outgoing international wire transfer fees are waived for clients at the Citi Private Bank, Citi Global Executive Preferred Account Package and Citigold Private Client tiers. And no matter what type of client you are, make sure to read the terms and conditions of your Citibank product thoroughly so you don't get hit with hidden fees.
More on Citibank
More SWIFT Codes
Information is accurate as of June 8, 2022. For the most up-to-date information on an institution or its accounts, visit its website.
Editorial Note: This content is not provided by Citibank. Any opinions, analyses, reviews or recommendations expressed in this article are those of the author alone and have not been endorsed by Citibank.