6 Reasons to Open a Business Checking Account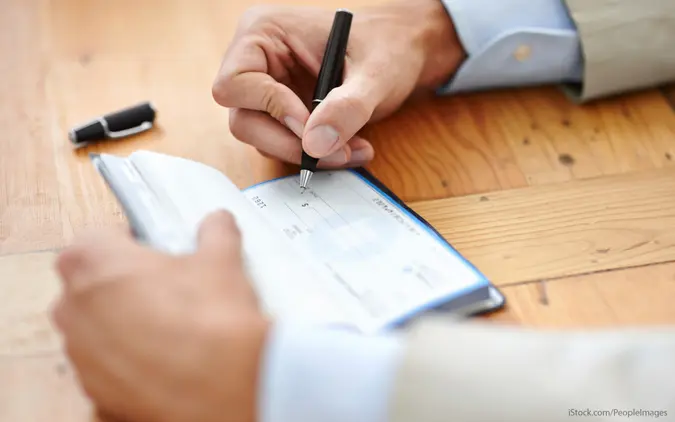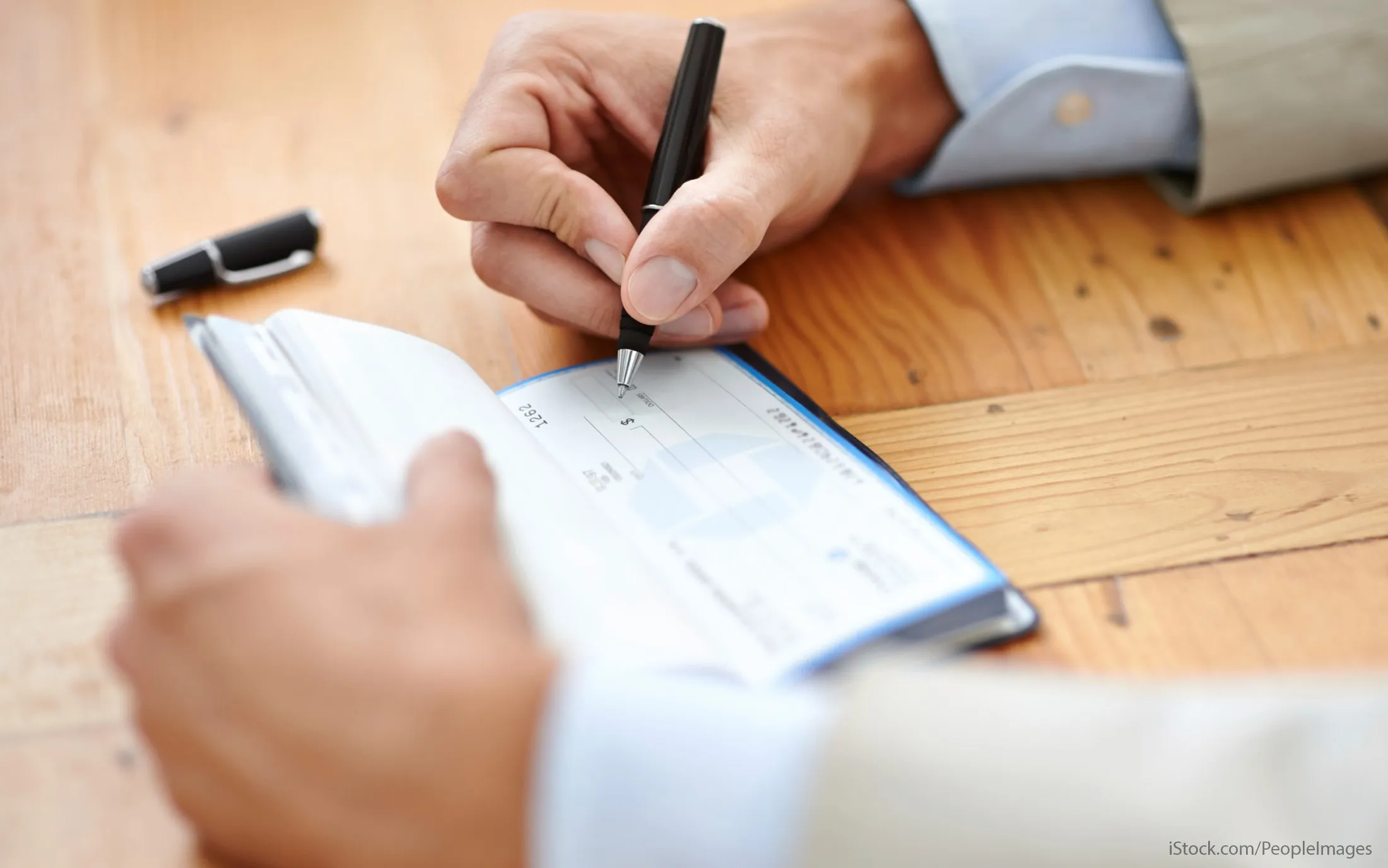 If you've started your own business but don't yet have a business checking account, you could be missing a critical and highly beneficial part of running a professional service. Here are six reasons why a business bank account is a necessary tool for business owners.
Read: 10 Best Online Banks of 2016
What Is a Business Checking Account?
A business checking account is similar to your personal checking account, except that the account owner is your business. You deposit the income you receive from your business sales into this account, and you write checks or transfer money to pay your business-related expenses from this account.
6 Reasons to Open a Business Checking Account
You might think it's complicated to maintain multiple accounts — you'll have account numbers, logins and passwords for online banking. Also, different minimum balance requirements, fees, and other terms apply to different types of accounts. Despite these details, there are six reasons why a separate business checking account is a necessary tool for your venture.
1. Avoid Tax Problems
"One of the things that will get a business owner in trouble the fastest is to co-mingle business funds in their own personal accounts," said Stephen Lesavich, attorney and founder of Lesavich High-Tech Law Group, S.C. Your business is a legal entity, separate from you as a person. Making the distinction and segregating your own finances will help you avoid tax problems that stem from keeping your different funds together in the same account.
The reason for keeping your accounts separate is easily summed up in three letters: IRS, said attorney Bruce Ailion. It can be harder to clearly categorize business purchases versus personal purchases — which would be a critical distinction if your business is audited.
Upgrade Your Checking Account
"Accounting can be complex — but it's less difficult than sorting it out while sitting across from a revenue agent," Ailion said. "Keep your personal, personal. Keep your business, business."
2. Help Protect Yourself From Personal Legal Liability
No matter the size of your business, it could be vulnerable to legal trouble — a disgruntled customer or unpaid vendor suing you, or something equally challenging. To minimize the risk of losing your personal assets in a lawsuit, you must set up a separate business entity, like a corporation or limited liability company.
"Aside from the accounting and IRS reporting advantages, if you are in business, you owe it to yourself for legal protection to set up an LLC or [small business corporation] for personal liability protection," Ailion said. After you have incorporated your business, one best-business practice in particular must be followed: Never use your own personal bank account when you're conducting business.
Lesavich said, "If there is a liability issue with a business, one of the first things the courts look at is if there is a business bank account and if personal funds have been co-mingled with business funds." Your personal assets might not be protected if the court determines that you're not running a separate business.
3. Present Yourself as a Professional
If you write checks from a personal checking account to purchase business inventory, supplies or services, you risk looking like an amateur. In fact, some vendors will accept payment only from a business account or by certified bank check.
Clients or customers might be wary of dealing with you if they have to pay you personally instead of paying your business account. They want to be assured that you are a bona fide business that's run properly.
Upgrade Your Checking Account
4. Receive Payments by Credit Card
Beyond presenting a professional face, there are logistical reasons to have a business checking account. For example, a business account or merchant account is required for you to accept credit card or debit card payments from your customers.
5. Delegate Banking Tasks
Many entrepreneurs want to handle all aspects of their business. As your venture grows, however, it will become impractical to run every aspect of the business; you'll need to outsource some tasks — including bank errands. You can give the permission and ability to handle your business banking tasks to an employee or consultant you trust: You'll be able to delegate administrative tasks related to banking, bill paying, bookkeeping, payroll, taxes, advertising, sales, social media, and email and other correspondence.
To enhance the security of your account and to have a system of internal checks and balances in your organization, you can set up your business checking account so that signatures of two officers are required on each check — for example, the president and the chief financial officer.
Read: Why Donald Trump and Carly Fiorina Are Business Geniuses
6. Simplify Accounting Tasks
Software like QuickBooks, Quicken and Xero can be set up to import your transactions from your bank accounts. You can make your business tasks easier with helpful tools including automated bookkeeping.
But to account for your business transactions accurately, even with automated software, you must be sure to keep your personal and business bank accounts separate. If you include both business and personal transactions in your bookkeeping account, it will be dramatically more difficult to properly categorize them, said Leo Welder, founder of ChooseWhat, an information resource that guides entrepreneurs starting businesses. "Not only can this lead to tremendous loss of time, but it will likely result in mistakes, which could ultimately lead to an IRS tax audit," Welder said. Keep things simple with separate accounts.
Upgrade Your Checking Account
Features of Small Business Checking Accounts
As with personal accounts, banks and credit unions feature a vast range of choices for business banking accounts. Banks offer different tiers of business accounts, depending on the volume and types of transactions. Some accounts are perfect for small startups with limited activity, and others allow a higher number of transactions and offer more features such as sophisticated tools for tracking cash flow.
Features to compare when choosing a business bank account include:
Minimum opening deposit amount
Maximum number of monthly transactions allowed free of charge
Monthly fees
Options — such as maintaining a minimum monthly balance — to avoid paying a monthly fee
Mobile banking
Access to branches and ATMs
Debit cards and credit cards
Overdraft protection
Access to commercial bankers
Related: 5 Reasons Why No One Goes to the Bank Anymore
What You Need to Open a Business Checking Account
Per the requirements under the U.S. Patriot Act, you must provide information and official documentation to establish the identity and the legitimacy of your business.
Once you choose a financial institution, ask it in advance exactly which documents you'll have to produce. Requirements might differ based on the type of your legal entity — for example, whether it's a corporation, partnership or limited liability company. You might be able to open your business banking accounts online without having to visit a branch.
Information you'll be required to provide might include:
Full legal name of the business, plus any "doing business as" names — more commonly referred to as DBAs
Principal place of business, local office or other physical location
Employer identification number (EIN)
Evidence of the legal existence of your business, such as certified articles of incorporation or formation, an unexpired government-issued business license, or a partnership agreement
Information and official documentation about you and any other individuals who will have authority or control over your business checking account. This might include signatories — the people you authorize to sign checks, and their names, dates of birth, addresses, Social Security number, and photo identification.
Upgrade Your Checking Account
You'll also need to pay the minimum opening deposit.
Things to Be Aware of When Opening a Business Checking Account
A business checking account is a great tool; however, there are potential problems to avoid when you first set up your account. You must be vigilant about keeping your new business checking account separate from any personal checking accounts you have or open later.
It might seem convenient to stick with the same financial institution for all your banking needs, but you should consider using a different bank or credit union for your business checking account than the one you use for your personal accounts. Even with the best intentions to keep your accounts separate, it is possible you could accidentally use the wrong account for your deposits or withdrawals. It's easy to make this mistake if the checks and debit cards have the same bank name and logo.
When you open your account, the bank will check the tax identification number or employer identification number issued by the IRS when you set up your company, said Lesavich. If you own two or more businesses with separate TINs or EINs, you should have a separate banking account for each individual business.
Just as you should maintain your personal account separate from your business account, if your ventures are owned by different legal entities — for example, two corporations — they need to operate separately. Otherwise, you might have tax and liability issues if you can't identify which assets and transactions belong to which corporation. Ailion, for example, said that he is a partner in 60 limited liability companies and maintains 60 different bank accounts.
Upgrade Your Checking Account