Why Banks Run a Credit Check When You Open a Checking Account
Find out what ChexSystems is and how it could affect your ability to open a bank account.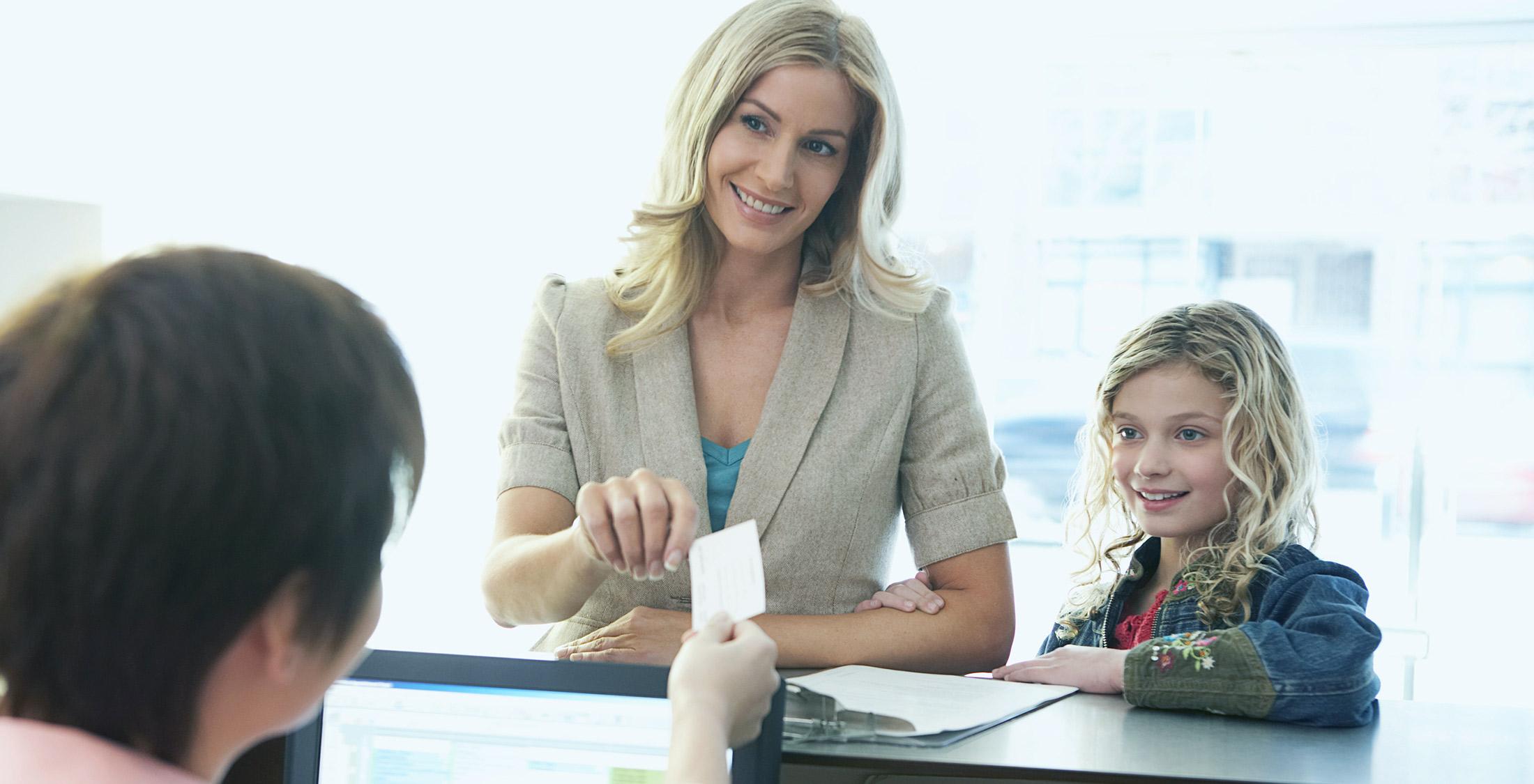 So you want to open a checking account to safely and conveniently store your money. You might have to provide a minimum deposit to open the account and show two forms of acceptable ID, including one U.S. or state government-issued ID with your photo on it. What you might not know is that your bank or credit union might check your credit when you open a new checking account.
Why do banks check your credit when you open a bank account?
Even though you're not actually applying to borrow money when you open a checking account, don't be surprised if your bank wants to do a credit check before completing the account opening process. Banks pull credit reports to see if there's any negative information about how you manage credit — information that indicates you could cost them money if they take you on as a customer. The credit report that financial institutions access in this situation, however, is a little different from the credit reports typically reviewed by lenders, which includes your credit score.
Increase Your Income With Interest Earning Checking
What is ChexSystems?
Financial institutions might look at information from credit reporting systems like ChexSystems, which includes details on customer accounts as reported by banks and credit unions. The information on a ChexSystems report focuses on your previous checking account history rather than your credit card, loan, or mortgage history. It also includes records of unpaid overdrafts and any suspected fraudulent activity on previous accounts.
ChexSystems is a consumer reporting agency that collects and reports information under the Fair Credit Reporting Act. It's different from the credit reporting agencies like Transunion, Equifax or Experian, which provide reports that lenders often use when reviewing loan, credit card, or mortgage applications. Instead of providing credit scores and details on your previous borrowing history, ChexSystems is what's referred to as a check screening agency because it provides records of individual customers' closed checking and savings account histories.
A financial institution can request a credit report through ChexSystems as part of the process for customers opening a checking account. But not all banks use ChexSystems or require a credit check.
Increase Your Income With Interest Earning Checking
Access your own ChexSystems report for free so you can see the information your bank will get if it requests the report. Review it carefully to make sure the information is accurate and to see what you should dispute or work on improving.
Why You Were Denied a Checking Account
You could be denied a checking account based on your ChexSystems report if it includes information the bank flags as negative. Negative information indicates that you could be a problem customer.
Typical reasons you might be denied a checking account include:
Unpaid negative balance on a previous bank account
Evidence of abusing overdraft privileges
Indication of fraudulent activity on your previous accounts
Having a joint account with someone who has unpaid negative balances on his accounts
Consider a Second-Chance Checking Account
If you've been denied a checking account based on your credit history for something other than fraud, don't despair. You might be able to open what's known as a second-chance checking account. Some banks and credit unions offer these accounts to consumers who have negative information on their bank account credit records.
Increase Your Income With Interest Earning Checking
Related: Best Second-Chance Checking Accounts
The benefit of opening a second-chance checking account is that after using it for a period of time without any problem activity — such as having a negative balance — the bank could give you an opportunity to graduate to a traditional checking account. Some second-chance accounts require minimum opening deposits and monthly fees.
Financial institutions need to know that you're reliable before they'll trust you with a checking account. Maintain the required minimum balance, avoid negative balances, and use your second-chance checking account responsibly to improve your odds of getting a regular checking account once more.