4 High-Performing Savings Accounts You Don't Need a Bank To Get
Sometimes the best savings accounts aren't found at banks.
According to GOBankingRates' most recent savings survey, 58% of Americans have less than $1,000 in savings. Regularly contributing to a savings account can be helpful for a variety of reasons, including building an emergency fund. But that doesn't mean that you should open a savings account with the first bank that catches your eye. Currently the national rate for a savings account, according to the Federal Deposit Insurance Corporation, is 0.9%, which is quite low when compared to some of the best annual percentage yields available now via high-yield savings accounts.
But you don't even need to go to a bank to earn a high yield on your cash. Instead, consider saving money via businesses like Credit Karma and Robinhood. Surprised to hear that? Find out how you can earn a great rate on the money you want to save with zero fees and low or no deposit minimums.
Credit Karma Savings
Fees: $0
Rate: 1.75% APY
Minimum Deposit: $0
Credit Karma, which is best known for its credit report monitoring services, has partnered with MVB Bank — an FDIC-insured bank — to offer its Credit Karma savings account. To open this high-interest savings account, go to the Credit Karma website. Then you will need to download the app, which is available for iOS and Android, to manage your account. Credit Karma will not hold your money, however. Instead, it will be moved to one or more network banks where it will be FDIC-insured for up to $5 million.
Credit Karma is not currently offering a debit card with this account. To make withdrawals or deposits, account holders can link to and transfer funds to and from an external bank account, which could take up to three days or more depending on the bank. A maximum of six withdrawals per monthly statement cycle applies to this account.
Other Options: Best Credit Unions Anyone Can Join
Betterment Everyday Cash Reserve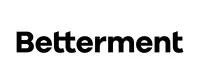 Fees: $0
Rate: 0.40% APY
Minimum Deposit: $10
Betterment Everyday Cash Reserve is a high-yield cash account that is provided by Betterment LLC. Betterment Securities transfers account holders' cash deposits to program banks where funds are insured up to $1 million. Deposits can typically be accessed in one to two business days, and unlimited in-and-out transfers are available when you link an external bank account. A debit card is not issued with this account.
To apply, visit the Betterment Everyday Cash Reserve webpage. Once you open the account, you'll be prompted to identify and set up your savings goals, which Betterment will use to recommend a deposit schedule and track your progress, helping you to reach your goals.
Take a Look: 10 Best Checking Accounts of 2019
Robinhood Cash Management
Fees: $0
Rate: 1.80% APY
Minimum Deposit: $0
Robinhood, best known for its no-fee stock-trading app, is planning to launch Robinhood Cash Management — an added feature on your existing Robinhood brokerage account that allows you to earn interest on your uninvested money. Although this option isn't considered the best high-yield savings account — in fact, it's not considered a savings account at all — it still can deliver a high yield on your uninvested cash.
The cash is moved to banks in Robinhood's program that pay 1.80% APY and FDIC-insure your cash for up to $1.25 million or $250,000 per bank. Plus, the account comes with a Robinhood Mastercard debit card that you can use to make purchases anywhere Mastercard is accepted or withdraw money at one of the 75,000 fee-free ATMs in Robinhood's network.
You can secure a spot on the Robinhood Cash Management waitlist, which will reserve your debit card. If you don't already have a Robinhood Financial brokerage account, you will need to apply and be approved for one to use the Robinhood Cash Management feature.
Wealthfront Cash Account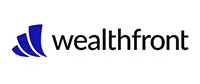 Fees: $0
Rate: 1.82% APY
Minimum Deposit: $1
Wealthfront, an automated investment management firm, is offering Wealthfront Cash Account, which allows investors the opportunity to save some of their cash in a liquid, high-interest account as an alternative to investing. Like other companies on this list, Wealthfront is not a bank. Instead, it partners with a network of banks, which is where your cash deposits will be transferred so they may earn interest.
Unlimited in-and-out transfers are allowed, and your cash will be FDIC-insured for up to $1 million. Wealthfront has plans to offer direct deposit and an ATM debit card to Wealthfront Cash Account holders, but until then, you can make deposits and withdrawals by linking an external bank account.
More From GOBankingRates
Rates and fees are subject to change. This content is not provided by Credit Karma, Betterment, Robinhood or Wealthfront. Any opinions, analyses, reviews or recommendations expressed in this article are those of the author's alone and have not been reviewed, approved, or otherwise endorsed by Credit Karma, Betterment, Robinhood or Wealthfront.