Cash Advance Apps: Know the Risks of Using Chime, Earnin and Others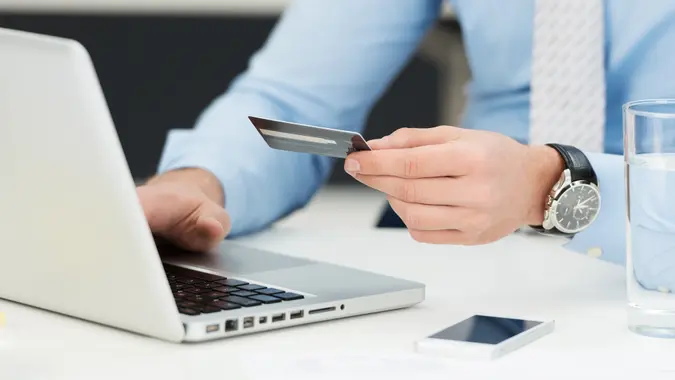 ESB Professional / Shutterstock.com
Financial applications have come a long way. Nowadays, you can manage your entire financial life from an app or two, from paying your bills to monitoring your spending to trading stocks. A relatively new development in the field has been the ability to provide short-term loans to users who just need a few hundred dollars to get them by.
While no doubt useful in certain situations, it's important to know that this type of borrowing carries risks as well. Before you start using apps to borrow money, understand the problems and dangers that are associated with these types of loans. 
High Interest Rates on Loans
Money apps such as Earnin allow you to access money from your paycheck ahead of its deposit date in exchange for a small fee. In that sense, the app works much like a payday loan, a type of lending that has been banned in 15 states and the District of Columbia. But, according to Earnin CEO Ram Palaniappan, the app doesn't offer loans but simply provides early access to funds, which it calls "activations."
Earnin doesn't require users to pay interest, but it does request a "tip" for its services. What many users don't realize is that a $5 tip on a $100 loan payable in 14 days, for example, amounts to a 130% interest rate.
If you choose the app's "Lightning Speed" option, additional fees of up to $3.99 apply. On a relatively small loan, like $100, that adds another 4% to your costs. While some users might think of these fees as negligible in an absolute sense, they can be extremely high on a percentage basis — something users should fully understand.
Take Our Poll: Would You Put All of Your Savings in an Apple Savings Account?
Sudden Account Closure
All financial institutions reserve the right to close or at least freeze your accounts at any time, particularly if they suspect fraud. However, recent reports suggest that this has become more common with apps like Chime.
As published in a 2021 report from ProPublica, Chime received 920 complaints at the Consumer Financial Protection Bureau between April 2020 and July 2021, with 197 involving the closing of an account. In the last three years, the Better Business Bureau has reported 7,907 closed complaints against Chime. By way of comparison, Wells Fargo had just 5,152 complaints over the same time period.
Addiction to Instant Money
One of the benefits of modern financial apps is also a curse. By making money so easy to access, it can be hard to feel the real-world financial ramifications. If you can simply press a button on your smartphone and have money instantly deposited into your bank account, there's a danger that this type of activity becomes addictive.
As you won't immediately — or perhaps ever — feel the sting of paying fees, it can be easy to simply click on your app whenever you want money. Over time, that can result in an exorbitant level of fees and, even worse, can result in financial difficulties if you can't pay that money back.
Avoidance of Core Money Issues
While occasionally borrowing a couple hundred dollars to meet an emergency need might not be the end of the world, it also might signal that you're having difficulty meeting your financial obligations. If you find yourself relying on loans from apps just to make it through the month, you might need to implement a budget.
When you draft a written budget, you might find that you're constantly overspending on discretionary items. In that case, it would be better to trim your spending than to keep borrowing from apps. If you need to borrow simply to pay your bills, you might need to find a way to boost your income.
Either way, borrowing money from apps on a repeated basis is risky because it can conceal deeper financial issues.
The Bottom Line
Using apps to borrow money isn't inherently bad or improper, but you've got to understand what you're getting into before you begin. While in some instances getting a quick $100 or $200 here or there can make your life easier, you should know exactly what it's going to cost you and what other potential ramifications might be.
If you're in need of money, consider speaking with a financial advisor about loans that might better suit your needs and cost you much less than using apps. At the very least, then you'll be able to make an informed decision. 
More From GOBankingRates