Early Tech Adopters in Sweden Voluntarily Implanted With Microchips
Microchip implants can replace keys, credit cards and more.
Imagine unlocking doors with the wave of your hand. For 3,000 Swedes, it's not science fiction — it's reality.
Since 2015, workers at several Swedish companies have been implanted with microchips, which have replaced the need for physical credit cards, ID cards, keys, gym cards and even train tickets.
Click to see how bitcoin and other cryptocurrencies are also changing the future.
Putting the emphasis on "micro" in microchip, the implants are the size of a single grain of rice and are seamlessly and inconspicuously inserted between the thumb and index finger of a willing participant. The driving factor for those with the implant: convenience. The associated risk of hacking and surveillance doesn't seem to bother some Swedes, Yahoo reported.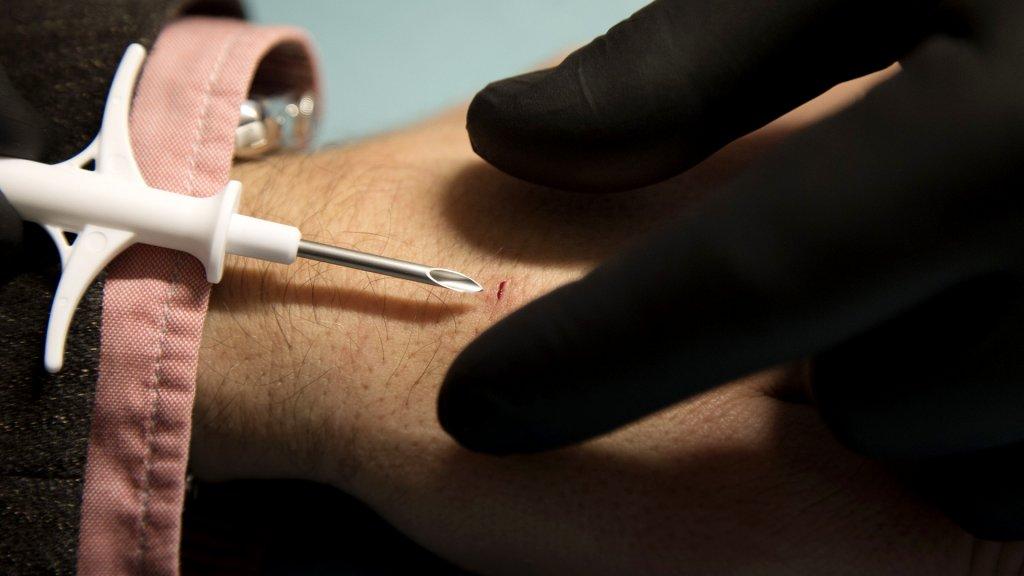 Suspicion for the implant is warranted, but skeptics should be assured that the microchips are biologically safe. Sharing the same near-field communication technology, or NFC, used by contactless credit cards or smartphone payments, when the chipped hand is in close proximity to a sensor, a small amount of data flows between the two devices via electromagnetic waves, the Los Angeles Times reported. The implants can only be read by other devices and cannot read information themselves.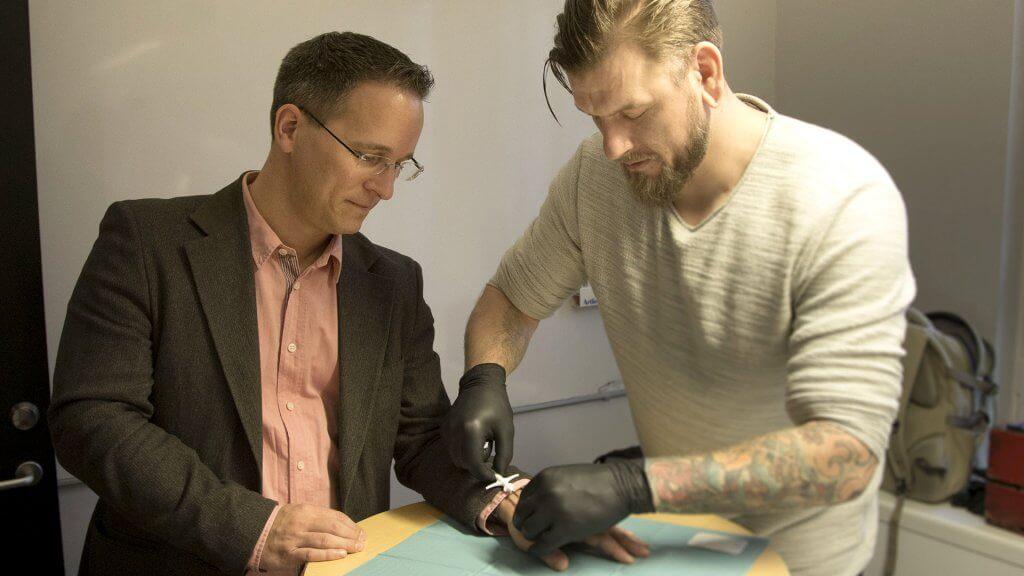 The implant might resemble a Big Brother nightmare or some other terrifying futuristic scenario, but the Swedes are a nation of early technology adopters. In the beginning stages of the 1990s digital boom, the Swedish government embraced technology and fostered tech advancements through tax breaks for residents buying their own personal computers and building the world's largest open-fiber network. Today, Sweden is among the most connected countries in Europe, with almost 95 percent of Swedish households boasting internet access. The country is now a tech incubator second to only Silicon Valley in its number of tech startups.
More than half of U.S. adults foresee a future where microchips will routinely be embedded in our bodies, according to a Pew Research study. Much like how the smartphone replaced the need to travel with a map, compass and camera, futurists predict the embeddable microchip might allow those with implants to operate home automation systems like lighting, heating and cooling, security and entertainment centers without outside control units or remote devices.
Click to read more about Swedish innovation — Spotify's revenue is expected to hit $6.4 billion.