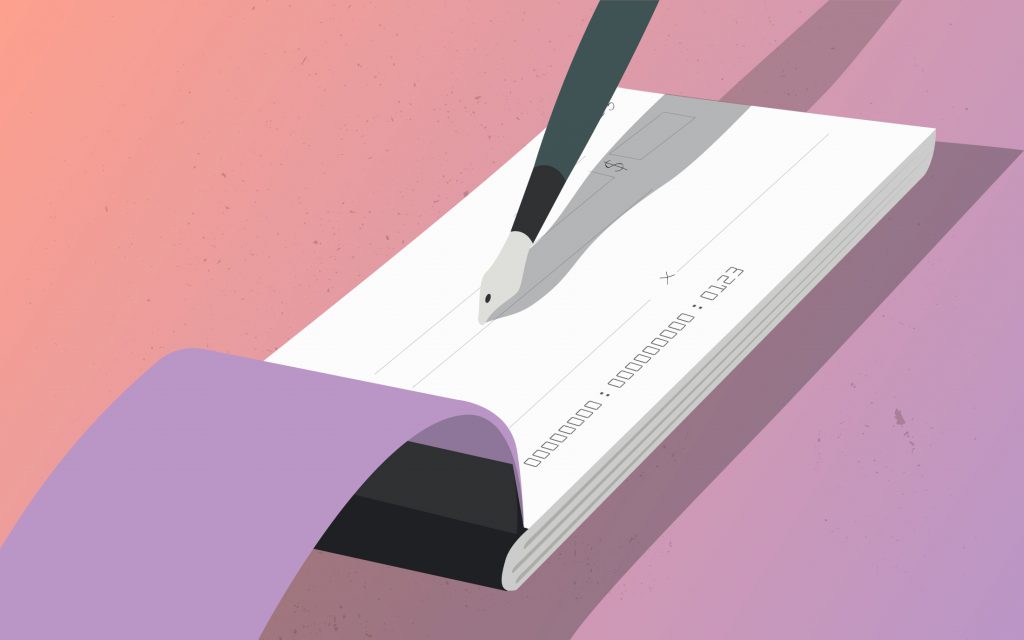 Doing your banking somewhere new could be an appealing idea if your current institution doesn't provide the best checking account for you. After all, there's an abundance of financial institutions with great offers — credit unions and banks offering an online checking account, a free checking account or some kind of checking bonus  — ready to welcome you as a new customer.
But if you're leaving one of the mega-banks like Chase or Bank of America, it could be a painful process. Before the bank loses you as a customer, it will try to get you to pay one last fee: a charge to get your own money out of your old checking account and into your new bank. Understand the proper steps to leaving your bank and moving on to a new one — without paying another fee.
Related: 10 Best Checking Accounts of 2016

How to Close a Checking Account Without Paying Fees
To close your checking account, make sure you know your checking account number. You should also talk to a bank representative during the closure process, even if you exclusively use online services to access your checking account. Speaking in person or on the phone with a bank representative might be a requirement to close your account unless your account is with an online-only bank.
No matter what method you choose to go about it, there are four basic steps to closing your checking account:
Set up a new bank account into which you'll move your money.
Note any automatic payments, direct deposits and other recurring transactions so you can switch them to your new account.
Transfer your money from your old bank to your new bank.
Close your old account with a written letter of notice.
Taking care with the second step is critical in avoiding fees. Know the dates of each automated or recurring transaction and any outstanding checks you've written. Do this as a precaution to avoid being overdrawn — in both your old account after you've withdrawn all the money from it, and your new account before you've had a chance to deposit money into it. You can also prevent a direct deposit like your paycheck from going to your old bank.
Before you agree to a pricey wire transfer or certified check, which can range from $15 to $30 or more, learn about the fee-free ways to rid yourself of your old bank and avoid paying a fee for closing a checking account.
Read: 10 Free Business Checking Accounts
Method 1: Withdraw the Funds in Cash
Withdrawing your funds in cash the easiest and most straightforward way to get your money out of your account. Simply go to the teller window, withdraw all your funds in cash and close the account. Then go to your new bank's brick-and-mortar location and deposit the cash. You might be nervous carrying the cash, but you'll save yourself the fees and have instant access to your money in the new account.
Method 2: Write Yourself a Check
If you have a large sum of money in your checking account, carrying cash when switching banks might not be the safest option. Instead, follow this simple three-step process:
Bring your checkbook to the new bank when you open the new account. When the teller asks for your initial deposit, simply write a check from your old checking account and deposit it into the new account.
The check will take just as long to process as a certified check from your old bank, but won't carry that certified-check fee. Make sure to leave enough money in your old checking account to get you by for a few days while the check clears.
Once the funds have cleared, go to your old bank to withdraw the remaining funds. Then close the account with the teller.
Method 3: Make an Electronic Transfer
If your plan is to open a checking account online, many banks will allow you to make an electronic transfer from another account. All you need is your account and electronic routing numbers from your old bank. Simply transfer the funds over, leaving enough money in your old bank account to get you by for a few days, and then close the old account.
The only difference between a free electronic transfer and a wire transfer is that with the online transfer, you might have to wait a couple of business days for the funds to clear. With some banks, you can close a checking account online but the complete procedure might require you speaking with a bank representative.
Expert Advice on the Phases of Closing a Bank Account
Watch this video to learn more from a financial advisor about the phases of closing a bank account.
What Happens After You Close a Checking Account
Terms and rules vary by bank, so it's a good idea to find out if there are any special steps you need to take to close your account without penalty fees. You might want to request a letter of confirmation from your bank to be sent to you by email or mail to verify that your account is closed.
Shortly after you've closed your account, look out for that confirmation letter from your old bank and keep it for your records. If you had a balance left in the closed account, you should also receive a check or documentation about how that balance was returned to you. To avoid accidental use or potential fraud, be sure to shred any debit cards and checks associated with your old bank account. How long it takes to close a checking account depends on your old bank's speed in its closure process, assuming you've followed all the correct steps on your end.
Answers to Questions on Closing a Checking Account
Now that you know the answer to "How do you close a checking account?" and even know how to avoid any penalties or fees, you might need more information to help you decide what steps to take next. Here are answers to a couple of the most common questions people have about closing checking accounts:
Can one person close a joint checking account? Generally, the answer to how to close a joint checking account is the same as the answer to how to close an account that belongs to you alone. If you share a joint account with someone, each of you has the right to close that account without requiring the other person to be involved. Check with your bank to verify the details of your account agreement and see what your rights are in this situation.
Is it bad to close a checking account or does it hurt your credit to close a checking account? Closing a checking account does not affect your credit score. This is because your credit score does not include information on your checking accounts, saving accounts or investment accounts such as certificates of deposits and money market accounts. So it is not necessarily a bad thing to close a checking account, as long as you follow the steps outlined above to avoid the account from being overdrawn before you close it.
Related: 10 Free Student Checking Accounts