Amex Points Value: How Much Are American Express Membership Rewards Worth?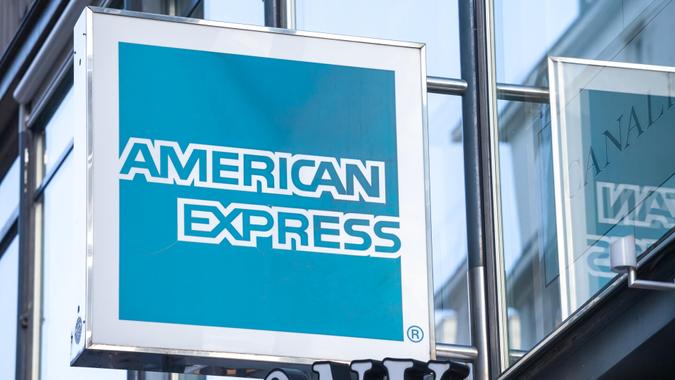 BalkansCat / Shutterstock.com
One of the best parts of having a credit card is the rewards you can earn through purchases that would get you no additional perks if you were to pay for them with cash or a debit card. 
American Express offers a number of different credit cards, ranging from airline to hotel cards. However, only a few of these cards are eligible for the company's Membership Rewards Program. 
Since American Express Membership Rewards are the talk of the rewards-town, you must be interested in knowing what they're worth. This article covers Amex points value and goes into detail about how you can make the most of your American Express Membership. 
How To Earn Amex Membership Rewards Points
You earn Amex Membership Rewards points by using American Express credit cards. American Express offers different credit cards that are a part of its Membership Rewards program. Each credit card earns you a different number of rewards as per its welcome promotional offer and then on eligible purchases. 
Here are notable examples. 
American Express Gold Card
With an annual fee of $250, the American Express Gold Card earns 75,000 Membership Rewards Points after you spend $4,000 on purchases in the first six months of owning the card.
Here's what you earn from regular purchases: 
4x points on dining at restaurants, including delivery and takeaway services
4x on groceries at US supermarkets (up to $25,000 in purchases per year)
3x on flights booked directly on amextravel.com or airlines
American Express Platinum Card 
The American Express Platinum Card has a fee of $695 a year. You earn 150,000 Membership Rewards Points after spending $6,000 on their purchase in the first six months of owning the card. 
You also earn monthly credits on digitial subscriptions, Walmart membership and Uber Eats, plus annual credits for hotel bookings and airline incidental fees. 
American Express Business Platinum Card
The Business Platinum Card from American Express also comes with an annual fee of $695. You can earn 120,000 Membership Rewards points after spending $15,000 on all eligible purchases in the first three months of card ownership. 
There's a 0% intro APR for the first year, and you receive 5x on flights and hotels.
American Express Green Card
With an annual fee of $150, the American Express Green Card earns 45,000 Membership Rewards Points on spending $2,000 on eligible purchases in the first six months of card ownership. 
Amex EveryDay Credit Card
The Amex EveryDay credit card has no annual fee. You earn 10,000 Membership Rewards points when they spend $2,000 with the card on eligible purchases in the first six months of card ownership. 
Amex EveryDay Preferred Credit Card
The Amex EveryDay Preferred Credit Card is an upgrade from the EveryDay credit card and comes with an annual fee of $95. You earn 15,000 Membership Rewards points on spending $2,000 on eligible purchases in the first six months of card ownership. 
Blue From American Express
This is the only American Express card that lets you earn Membership Rewards Point without any time constraints or minimum spending restrictions. You earn one Membership Reward Point for every eligible dollar they spend. 
They simply need to use the card for purchases at restaurants, grocery stores, gas stations and other merchants. If the expenditure is eligible, every dollar will count toward a single Rewards point. There's no limit on the number of points you can earn. Plus, the rewards don't expire. 
Rakuten
If you have a Membership Rewards Points-eligible American Express card, you can also earn points through Rakuten. The points initially come to your Rakuten account and are then transferred to your Membership Rewards program account according to Rakuten's payment schedule. 
American Express Points Value: How Much Are the Membership Rewards Points Worth?
The Amex points value depends on how you spend them. The number of points you need for an item also will vary depending on the merchant offering that product and the channel of redeeming your points. 
For instance, merchants that participate in certain channels, like Shopping with Points or Shop with Membership Rewards Points, may offer a product for a different number of points than another merchant that's not enrolled in this program. 
If you have multiple American Express cards linked to your Membership Rewards account, you'll get the points value of the card that offers the highest point value. 
How Much Are Your Points Worth?
If you don't want to go down the rabbit hole of complicated calculations when you're determining the worth of your Amex points, you can use the calculator on the company's website. It lets you check the value of rewards from 1,000 to 100,000. 
You can determine the Amex points value for each of these categories: 
Redeeming for Gift Cards
Covering Card Charges 
Upgrading or Booking Travel 
Transferring Points
Shopping
Here's a breakdown of how you can use your Memberships Rewards Points based on their worth. 
Pay With Points 
Pay with Points can be used to make various kinds of purchases. Amazon, Ticketmaster, American Express Travel and Best Buy are included. 
With the exception of Amazon, the purchases you make using Pay with Points are enrolled to your card account. American Express then deducts the points from your Rewards Account. 
If your points aren't sufficient enough to cover the whole purchase, the remaining sum will be charged to your card. A minimum amount of points are required to be spent for some rewards: 
Ticketmaster: 2,000 points 
American Express Travel: 5,000 points 
You can connect your American Express card to 16 retailers and use Pay with Points for your purchases. Typically, the value of one Membership Rewards Point ranges from 0.5 cent to 1 cent. 
For instance, if you use 10,000 points, it will cover a purchase of $70 based on a 0.7 cent-per-reward rate. Since Pay with Points is also a PayPal partner, you can shop from millions of e-commerce stores worldwide. 
Gift Cards and Certificates
You also can redeem your Membership Rewards to get gift cards and certificates from some merchants. You get 0.5 cent to 1 cent for each Membership Reward point. For instance, if you spend 30,000 reward points, you can expect to get a gift card worth anywhere from $150 to $300, based on the merchant. 
When you redeem your points for retail or dining gift cards, you're likely to get a value closer to 1 cent per point. However, you also can use your points to buy entertainment and travel credit cards. 
Here are some important things to know about getting gift cards or certificates using your reward points: 
These cards don't have any cash value. Thus, you cannot exchange them for cash, nor can you get a cash return on them. 
Every card also has certain restrictions per its terms and conditions.
Retailers are authorized to decide whether they want to accept or decline the gift card or certificate. Photocopies of gift cards are not accepted. 
You cannot combine your gift card or certificate with promotional offers. 
Gift cards and certificates cannot be used to pay for an existing account balance or cover any previous purchases. 
Statement Credit 
You also can use your Amex points for a statement credit. Each Membership Reward Point is worth 0.6 cent. Typically, charges are covered by the statement credit if they: 
Are a value of at least $1
Haven't been disputed
Are on a cardholder's recent online activity or account statement
Are in a US territory or in the US
Travel 
With most cards, you get 1 cent per Membership Rewards Point when you purchase flights. For example, if you have 100,000 Membership Rewards Points, it can cover a $1,000 ticket. If you're eligible, you can also redeem your points to get an upgrade to a first-class or business seat. 
As for other travel purchases, such as cruises and hotel stays, one point is redeemed at 0.5 cent to 0.7 cent. Membership Points do not expire, so you can use them to book a flight whenever you want. 
Transfer Membership Rewards Points 
Since American Express partners with many hotel loyalty programs and frequent flyer offers, you can transfer miles, rewards and points to a partner of your choice. 
Transfers to all loyalty programs are at a 1:1 ratio, which means you get one partner program point for each Membership Reward point. The only exception is Hilton Honors. You get two points at Hilton Honors for one Membership Rewards point. 
American Express partners with 17 airlines as its airline points transfer partners. 
Online Shopping With Amex Points 
When you use Amex points for online shopping, you get 0.5 cent per point. For instance, if you have 10,000 points, you can make a purchase of $50 or get the same amount off a larger purchase.
Keep in mind that balance transfers and person-to-person payments are not eligible purchases for American Express Membership Rewards. 
How To Maximize Your Membership Rewards Points
Almost all American Express credit cards have a minimum amount you need to spend in the first three to six months to get thousands of Membership Rewards Points. But this is not the only way to get points. 
You can maximize your Membership Rewards program earnings through point multipliers, promotions and bonuses. 
Welcome Bonus 
American Express offers a welcome bonus on some of its cards. Suppose you spend $5,000 in the first six months of getting your card and get a welcome bonus of 30,000 points. The value of each point is 0.5 cent, which equates to a welcome bonus of $150. 
Since the reward values can be up to 0.7 cent or 1 cent, you can enjoy a higher welcome bonus too. 
Amex Travel 
Amex Travel is the travel portal of American Express. If you book flights or hotels directly from Amex Travel, you can qualify for some bonus points depending on your American Express card type. 
Promotion Periods 
As an American Express cardholder, you also get bonus promotions on some cards if they make the required purchases in a certain billing cycle. The Amex EveryDay Credit Card allows you to earn 20% extra points on making 20 purchases in a billing period. 
Simply put, if you make 20 purchases in one billing cycle, you get 2.4 points on each dollar rather than the 2 points you normally get. Likewise, you get 1.2 points on every dollar instead of 1 point that you normally get before 20 purchases. 
Amex Offers
American Express provides Amex Offers to all cardholders. This program lets you earn extra points on your purchases.
You also can save money using statement credits. Amex Offers are eligible for purchases at retailers, service providers and restaurants.
Refer a Friend 
American Express cardholders can refer their friends through social media, email or a personalized referral link. They can choose a card from American Express's personal or business card selection. In return, the cardholder earns a referral bonus. 
Good To Know 

Although you can't buy points for future rewards, American Express gives you an option to purchase points when you're using them for a purchase but don't have enough. You will see the charge for these points in your account. You get 1,000 points for $25 and must buy a minimum of 1,000 points at once. Depending on your card, you can buy up to 100,000 or 500,000 per year.
Pros of American Express Membership Rewards Programs 
The American Express Membership Rewards Program has the following pros: 
Flexibility: The main benefit of the rewards program is its flexibility. You can use your points on pretty much everything from entertainment and dining to travel and grocery shopping. Since American Express partners with a large number of retailers and airlines, you're likely to get a good deal. 
Easy to Earn: It's also easy to earn Membership Rewards Points, especially if you have a business card. For instance, the American Express Gold Card gives you 4x points on dining, 4x points on groceries and 3x points on flights. 
Extra Perks: Along with the reward points, American Express Membership-eligible cards also give you extra perks. For instance, the American Express Platinum Card gives $200 worth of hotel credit and $240 for digital entertainment that can be used to pay for The New York Times, Audible and other subscriptions. 
Promotions and Bonuses: Cardholders also get bonus points and promotions based on the criteria for each card. These bonuses help cardholders earn points quickly and get close to their next major redemption. 
Cons of American Express Membership Rewards Programs 
Although American Express Membership Rewards come in handy, there are some shortcomings to be aware of. 
Amex Travel: The Amex travel portal doesn't give the best deals when compared to other credit card rewards programs. 
Transfer Partners: It's hard to redeem your points for American Express' transfer partners. For instance, you have to call Etihad and certain other airlines if you want to book tickets with your Amex points. 
Final Take 
To sum everything up, American Express Membership Reward Points surely can help you save a substantial sum on airline bookings and shopping. Amex points value differs according to the channel of redemption you've selected and the merchant in question. 
You can use Amex points to book tickets, buy merchandise online, book hotels through Amex Travel or transfer points to American Express partners' loyalty programs, such as airlines and hotels. 
To make the most out of your card, benefit from promotional offers and welcome bonuses. If your friend or family member is looking for a credit card, refer them to get a bonus in return. 
FAQs About American Express Points
Here are some questions about American Express points value that people commonly ask.
How much are 50,000 American Express Points worth?

That depends on the Amex points value a merchant offers. The range goes from 0.5 cent to 1 cent for most retailers. So, at a minimum, you can expect to purchase something worth $250 with 50,000 American Express Membership Rewards Points. Meanwhile, if you book a flight from the Amex Travel portal, you'll get a value based on the airline or the hotel partner's guidelines.

What can I do with Amex Membership Rewards?

You can do quite a lot with your Amex Membership Rewards, such as shopping online, getting a statement credit, transferring points to loyalty programs, booking travel and buying gift cards or certificates.

What are ineligible purchases?

Purchases that don't earn you any reward points are ineligible purchases. These include cash-equivalent fees and transactions.
Editorial Note: This content is not provided by American Express. Any opinions, analyses, reviews or recommendations expressed in this article are those of the author alone and have not been reviewed, approved or otherwise endorsed by American Express.